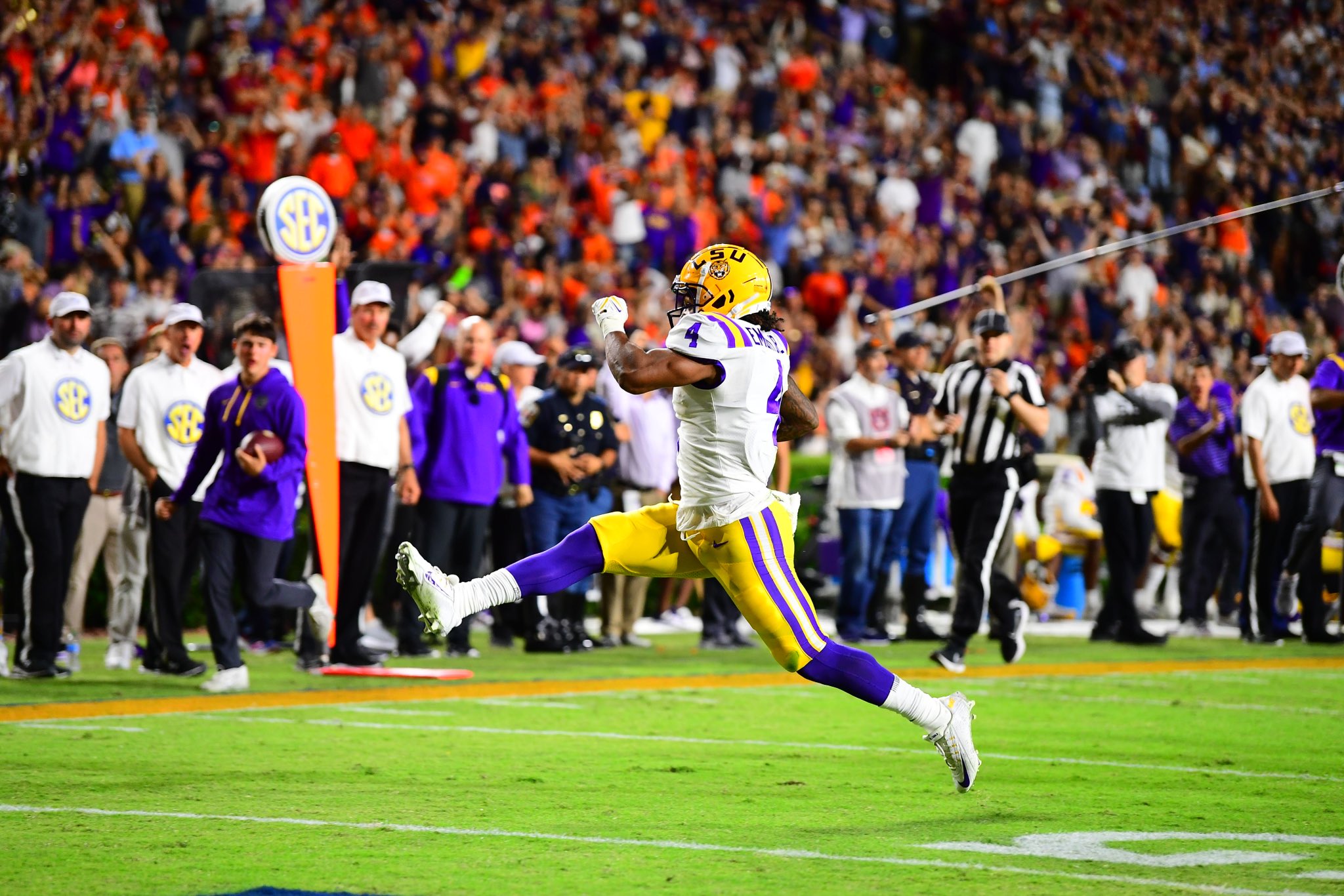 If you haven't noticed, first-year LSU coach Brian Kelly is big on preparation and planning – before a game – and about executing gameplans.
Kelly talks about it more frequently and more consistently than anything else he discusses when talking LSU football.
Like every time he talks LSU football, when he's previewing opponents, discussing gameplans or simply talking football period. Understandably, being prepared is what Kelly requires of his now 4-1 Tigers.
Saturday night when Auburn jumped out a 17-0 lead in the first half against LSU, a solid nine-point favorite against the perceived worst 3-1 team the college football world has ever known, I could not stop hearing echoes of Mike Tyson's famous quote about the relative importance of planning ringing in my ears.
"Everybody has a plan until you get punched in the mouth," Tyson said. Tyson was referring to Evander Holyfield's own predisposition for planning and its relative importance.
The main reason I thought about Tyson so quickly Saturday is because Kelly predicted this week leading up to the Auburn game that LSU was 'going to get hit in the mouth.'
Now, to be fair, Kelly was not specifically saying Auburn would punch LSU in the mouth this week.
Not even Kelly expected that.
Kelly was just predicting rather authoritatively that eventually, over the next month in Southeastern Conference play, in fact, it was bound to happen.
"The first month was kind of like let's put this thing together," Kelly said as he looked ahead to LSU's first true road game of the season, to its first SEC road game, and to his first road game in the SEC as head coach at LSU.
"Now we have to apply it to the SEC. That's a step up. The next month will be good and bad days. We're going to get hit in the mouth."
The first half against Auburn did seem like a month of good and bad days all crammed into one 4-hour game.
And LSU got hit in the mouth over and over again, in the first 30 minutes particularly, mainly because its gameplan to focus on stopping Auburn's running game and to contain its third-string quarterback who would start, Robbie Ashford.
Ashford is known as an adept runner and scrambler, but hardly a threat to throw effectively.
Ashford, who turned 20 Saturday night, was blowing out more than candles. He was tossing bombs that began on Auburn's first possession. And by the time Kelly stood on the field at halftime talking to the ESPN reporter bemoaning his and LSU's existing situation, Ashford, the running quarterback who could not pass, had completed 12 of 20 passes for 247 yards and two touchdowns.
Lowly Auburn, and its reportedly lame-duck head coach Bryan Harsin, had jumped out to a 17-0 lead before BJ Ojulari donned Superman's cape and chased down Ashford as he tried to evacuate the pocket to the right side at the Auburn 29. Ojulari stripped the ball and Jay Ward scooped it up for LSU's first touchdown of the game.
Following a missed 40-yard field goal by Auburn's Anders Carlson, LSU took over with 1:56 left to play in the half and Jayden Daniels waltzed into the endzone from less than a yard out with 18 seconds remaining to pull LSU to within three at 17-14.
Kelly was left to surmise what had happened then.
He looked like he felt he and the Tigers had been punched in the mouth.
They had.
"We've given up far too many big plays. We came in here expecting to have to stop the run to win this game," Kelly said at halftime. "Now, it's a new game."
The second half was a new game.
LSU got punched a few more times in the mouth, but thanks to halftime adjustments, the Tigers' defensive backs and linebackers stopped leaving their defensive assignments to chase Ashford every time he vacated the pocket.
That huge defensive adjustment, combined with Harsin's questionable decision to go for a fourth-down-and-10 from the LSU 37 with 7:06 to play in the third quarter which failed, helped LSU go on a 63-yard touchdown drive culminating with John Emery, Jr. high-stepping into the endzone on a 20-yard run to put the Tigers up, 21-17.
Greg Brooks, Jr.'s ripping interception from the arms of former LSU receiver Koy Moore with 2:18 left to play in the game sealed the win for LSU.
Bloody mouths and all.