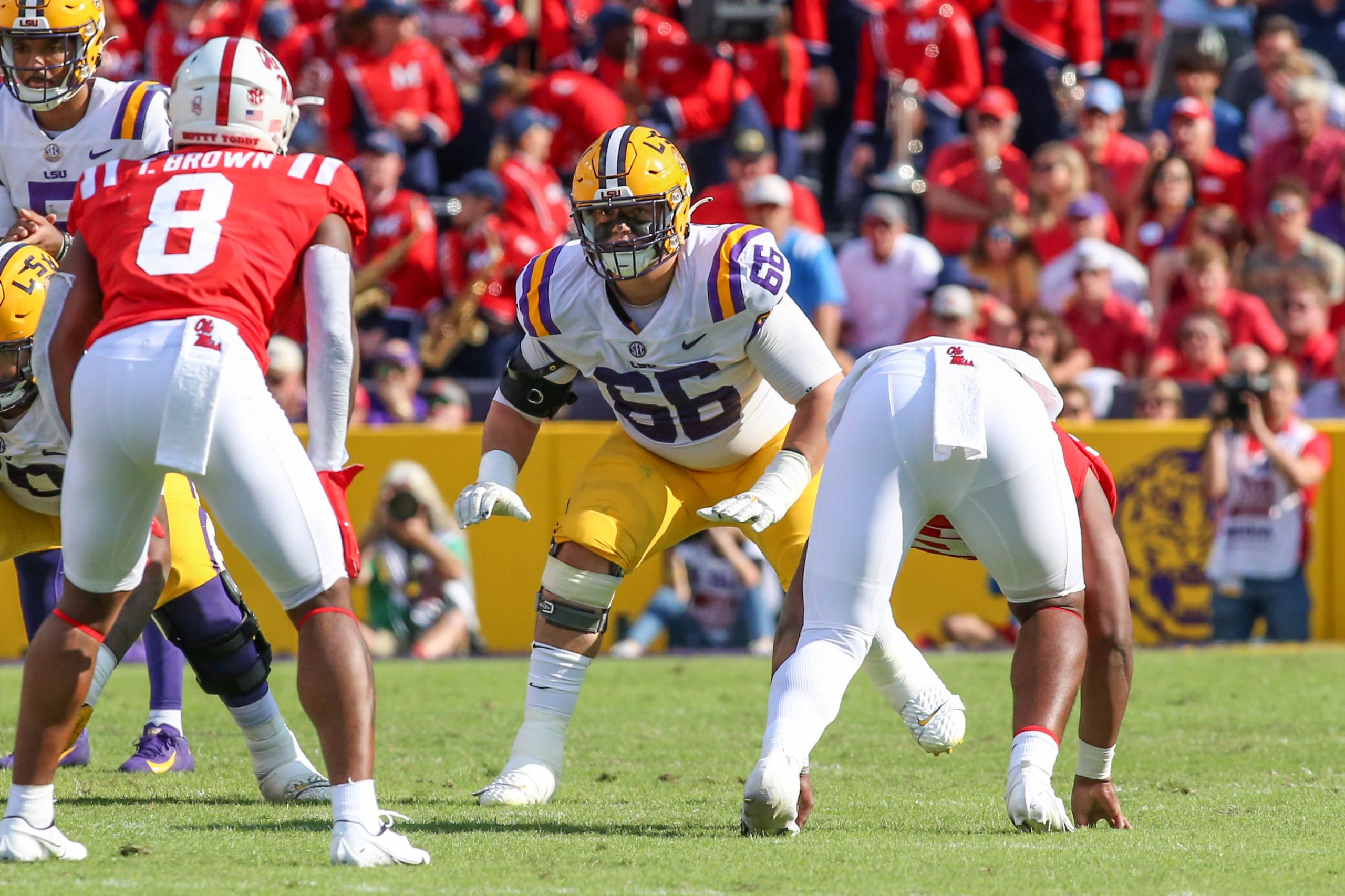 Three LSU interior linemen – Will Campbell, Emery Jones, and Mekhi Wingo – have been named to the watch list for the Outland Trophy, the Football Writers Association of America announced on Tuesday.
LSU is one of six schools nationally with at least three players on the list, joining Michigan (4), Georgia (3), Alabama (3), Utah (3), and Ohio State (3).
The Outland Trophy, now in its 78th year, annually recognizes the outstanding interior lineman in college football. LSU great Glenn Dorsey won the award in 2007.
Campbell and Jones are both returning starters on the offensive line. The duo combined to start 25 games in 2022, becoming the first set of true freshmen in LSU history to serve as starting offensive tackles in the same season.
Campbell, from Monroe, earned second-team All-SEC honors last year as well as being named a Freshman All-America by Walter Camp. He played every offensive snap in the eight SEC games in which he appeared.
Jones, a Baton Rouge native, took over at right tackle three games into the 2022 season and rarely came off the field on his way to earning Freshman All-America and Freshman All-SEC honors.
Wingo, from St. Louis, Missouri, anchored the LSU defensive front in 2022, registering 47 tackles, 6.0 tackles for loss and three sacks. He earned third-team All-America honors from the Associated Press as well as being a second-team All-SEC selection.
The Outland Trophy is the second of 16 national award watch lists that will be announced over the next two weeks.