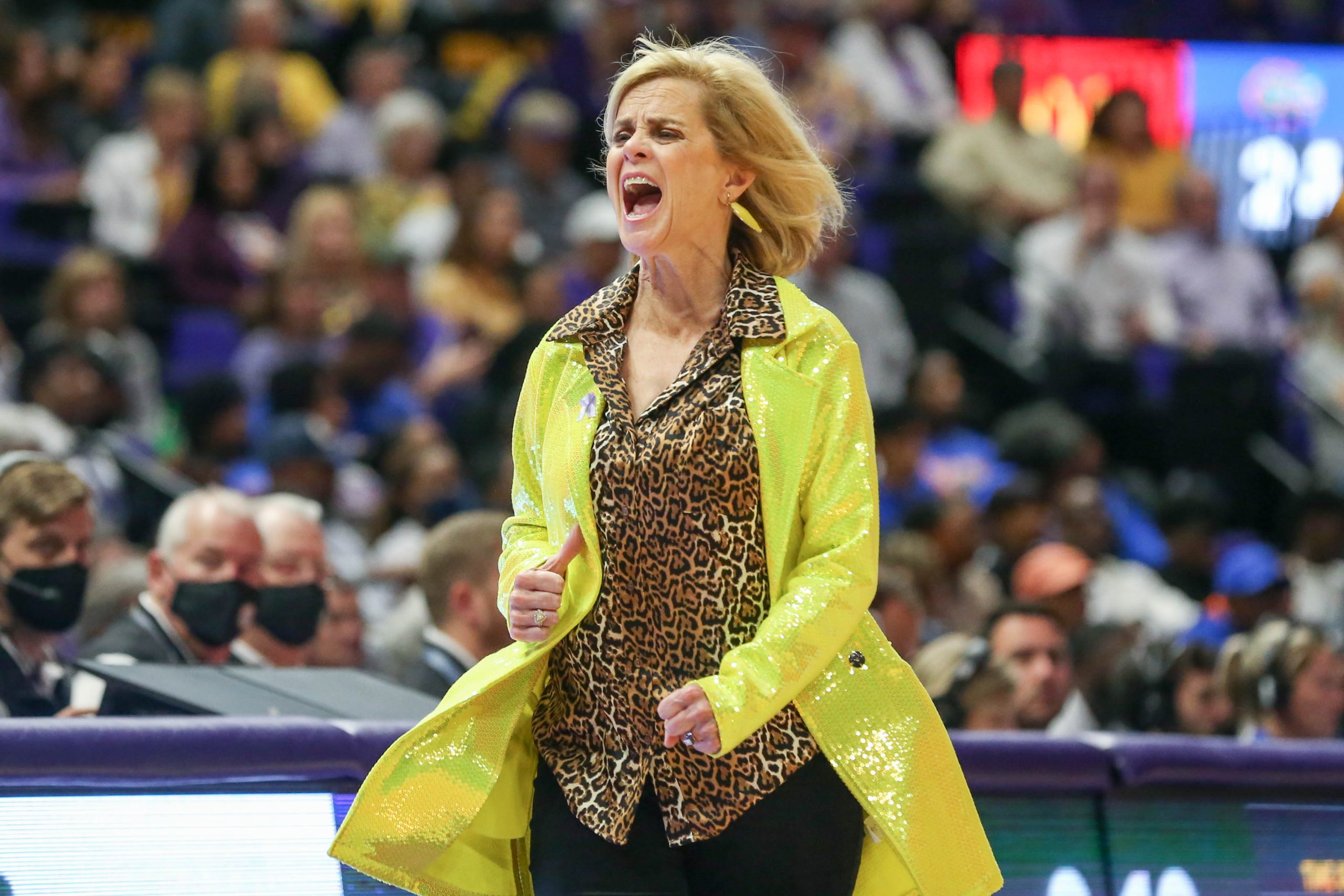 The LSU Board of Supervisors hit the trifecta when it came to approving contract extensions and pay increases for national championship women's basketball coach Kim Mulkey and two of her assistants.
During its meeting Friday, the board approved a 10-year, $36 million extension for Mulkey that will carry the 61-year-old native of Tickfaw through the 2032-33 season.
Mulkey declined comment on her new contract through a school spokesman.
Mulkey's current contract, which was scheduled to pay her $2.5 million, will increase to $3.15 million (including $400,000 in base pay) this season and $4.05 million in its final year, a figure that does not include her $400,000 base pay.
South Carolina's Dawn Staley and UConn's Geno Auriemma are both scheduled to receive $3.1 million this season.
"I think she's the best basketball coach in the country," board member Remy Starns said.
Board member Jay Blossman cast the lone dissenting vote.
LSU deputy athletics director for leadership and strategy, Lori Williams, explained to board members that additional revenue from increased ticket sales would help cover the cost of the raise.
The Tigers went 34-2 and captured the national championship with a 102-85 victory over Iowa in April. She received the Winged Foot Award from the New York Athletic Club, symbolic of winning the national championship.
Mulkey has guided LSU to a 60-8 record in two seasons with two appearances in the NCAA Tournament. The Tigers reached the second round of the tournament in 2022-23.
LSU athletic director Scott Woodward hired Mulkey away from Baylor where she won three national championships during a 20-year stay.
More than the product on the floor Mulkey has sparked a growth in LSU women's basketball in the stands where the Tigers averaged 8,733 fans last season and in the Baton Rouge community.
The board also approved an increase in ticket prices for women's basketball games from $25 to $75 for general admission tickets this season. The Tigers are a hot ticket with a 94% renewal rate and a new request from 11,500 others.
Mulkey has three returning starters from the Final Four team, led by All-American Angel Reese and SEC Freshman of the Year Flau'jae Johnson. She also has the nation's No. 1 recruiting class as a part of this year's club along with the nation's top two signees from the NCAA transfer portal – Hailey Van Lith of Louisville and Aneesah Morrow of DePaul.
The board also approved contract extensions and pay raises for Bob Starkey and Gary Redus II who were both instrumental to the team's national championship success last season.
Starkey had an additional year added to his existing two-year contract and will run through 2025-26 and be worth $1.03 million. His salary will jump from $275,000 to $355,000 this season and ultimately reach $413,000 in its final year.
Redus' contract was extended by two years and will increase from $150,000 to $275,000 this year and $305,000 in its final year in June of 2025.