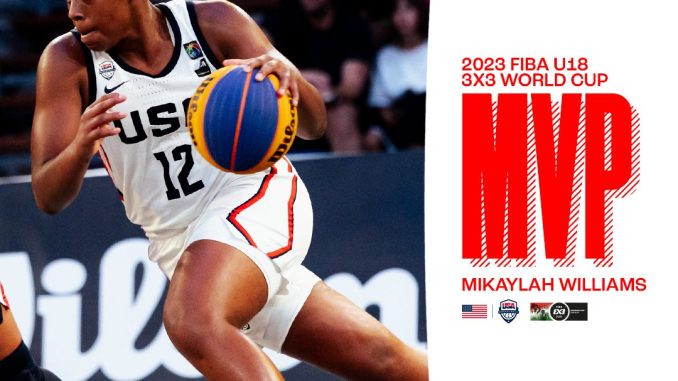 LSU freshman guard Mikaylah Williams helped to lead the United States to its fifth consecutive gold medal in 3×3 competition in the FIBA U18 World Cup in Debrecen, Hungary.
The 6-foot Williams, the nation's No. 1 player and five-star prospect at Parkway High in Bossier City, earned her third straight MVP award representing Team USA in international play in both 5×5 and 3×3 competition.
Team USA defeated France 22-16 in Sunday's final following a 21-20 semifinal win over Japan in the semifinals and, a 21-16 quarterfinal victory against Mongolia.
Consecutive baskets from Williams helped the U.S. rally from a 13-9 deficit in the gold medal game. She also added another field goal during an 8-0 run that resulted in a 19-14 lead. Sarah Strong helped the team close out the game with a key corner 3-pointer.
Strong was pivotal in the team's win over Japan, scoring six of their last seven points that included the game-winner with 11 seconds to go.
Williams powered her team's win over Mongolia with 12 points. Team USA trailed 13-11 midway through before going on a 10-3 run to help cement the win.
Williams is a two-time Miss Basketball and two-time Gatorade Player of the Year in Louisiana, helping Parkway to the Division I state non-select state championship last season over Ponchatoula. She scored 27 points in the 80-57 title game.
She averaged 19 points, 7.0 rebounds, 4.4 assists and 2.6 steals for a well-balanced team. She was also named the 2022-23 Morgan Wooten National Player of the Year and was selected to the Naismith High School All-America team.