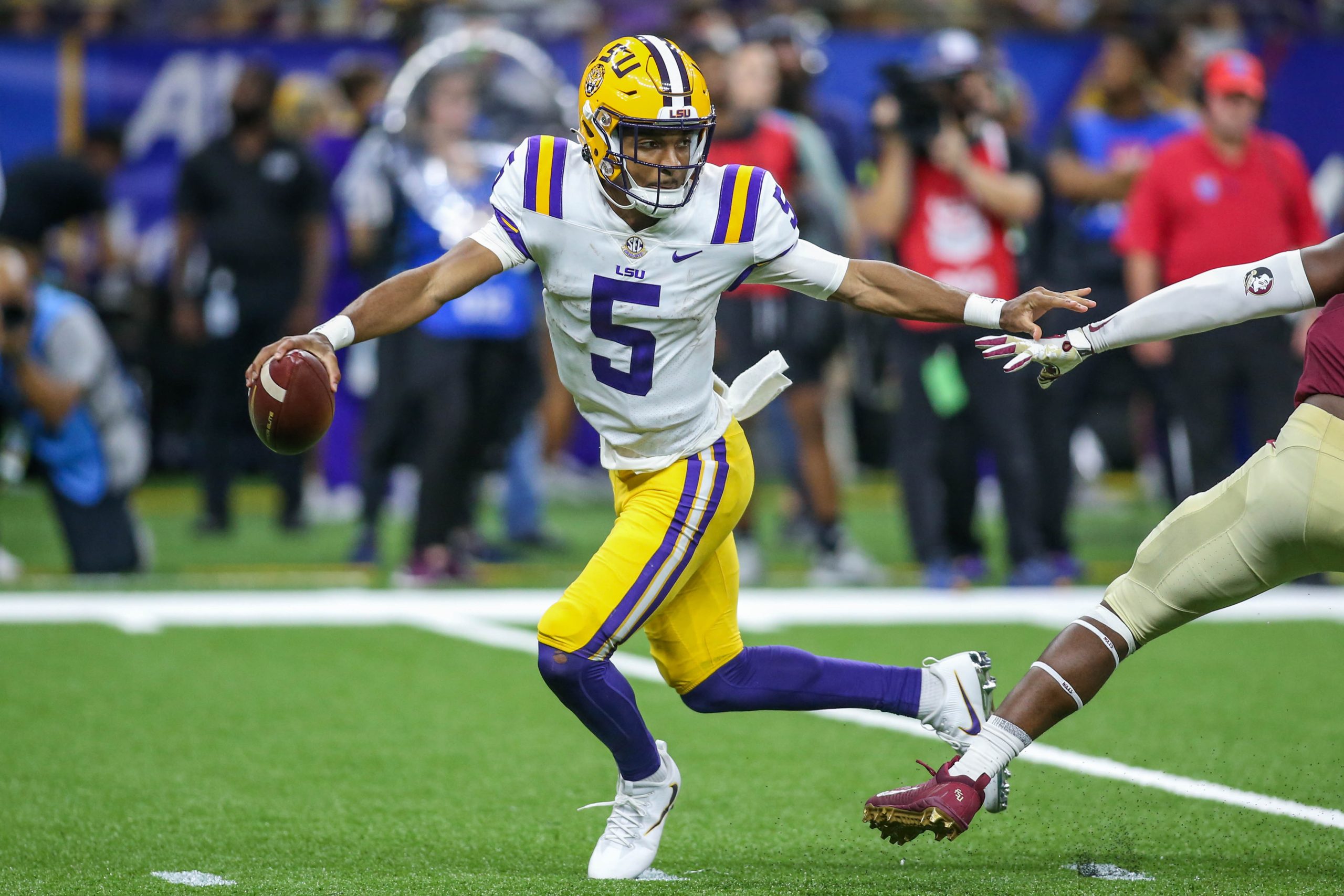 LSU was a consensus No. 5 team to start the season and both The Associated Press and USA Today Coaches' Top 25 polls were in lock stepfor the second week of the season.
The Tigers paid a steep price in the two national polls for their 45-24 season-opening loss to Florida State, dropping to No. 14 in both of the national polls.
LSU hosts Grambling State at 6:30 p.m. Saturday at Tiger Stadium.
For LSU, which led 17-14 at halftime over Florida State, endured its biggest one-game drop in three seasons. The Tigers are the only one of two 0-1 teams still ranked in The AP's Top 25 with Clemson, a 28-7 loser at Duke, falling to from No. 9 to No. 25.
Florida State took a 24-17 lead in the quarter, putting together a stretch of 31 unanswered points for a 45-17 lead in the fourth quarter.
LSU compiled 706 points to outpoint Kansas State (1-0) which had 579 points in The AP poll.
The Tigers' 738 points are good enough in the USA Today Coaches' Poll, also ahead of No. 15 Kansas State with 630 points.
Florida State (1-0) catapulted itself from No. 8 to No. 4 in The AP Poll and No. 5 in the Coaches' Poll.
TCU was the third ranked team to suffer a Week 1 loss, a 48-45 setback against Colorado, and dropped from No. 17 to out of both polls.