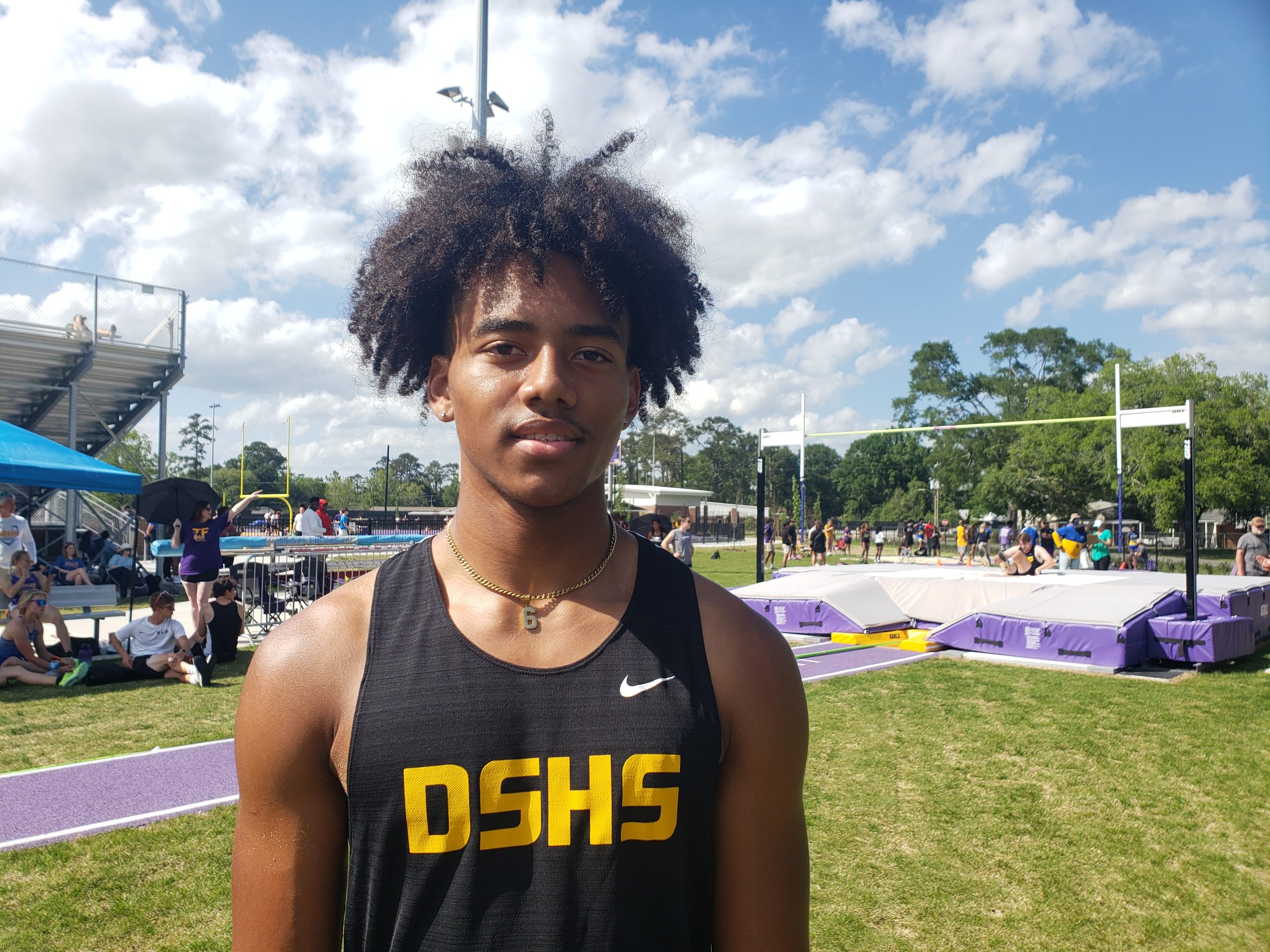 Denham Springs football coach Brett Beard's simply refers to the journey of free safety Da'Shawn McBryde as a "meteoric rise".
It's the only way Beard can put into context the quantum leap McBryde's made from little-used varsity player as a sophomore to honorable mention Class 5A All-State safety.
"I wondered does the meteoric rise level out?" Beard said "With him, it really hasn't. He continues on the rise."
The 6-foot-2, 200-pound McBryde continued his ascent throughout the offseason and this spring. He's garnered four-star status and according to On3Sports, is the nation's No. 170 overall player with most of the recruiting services pegging him among the nation's top 30 safeties.
It's been quite a ride for McBryde, elevating himself in a relatively short amount of time to Power 5 Conference prospect and committed Saturday to LSU after the Tigers' spring game.
"I've just wanted to play for the best SEC schools," McBryde said. "Schools like LSU, Georgia and Alabama. I wanted to play at the highest competition, I wanted to play up with the best.
"I'm going to LSU because it's 26 miles away from home, my parents and family can come see me play," McBryde said. "I heard from some of the other guys in the 2024 class. They're bringing in a lot of great guys and I wanted to be part of that."
The commitment of McBryde increased LSU's commitment total to 13 in its current class. The Tigers, who now have six pledges from in-state players, were ranked as high as No. 4 nationally in the team rankings by 247Sports.
McBryde helped Denham Springs to a 10-3 record and appearance in the Division I non-select state quarterfinals against eventual state runner-up Ruston. He was also an All-Livingston Parish and All-District 5-5A choice, finishing with 51 tackles, four tackles for loss and an eye-popping nine interceptions, nine pass break-ups and three defensive touchdowns.
"He's bought into everything we do and sharpened his skills," Beard said. "His growth, mindset, to have the opportunity to be a college football player. The climb to get there is different. The climb to keep the bird in hand is another climb. You have to get the job done; you have to continue to work. The kid is very intelligent, loves the game and has bought into the process which is why he's grown his game on top of how much he's grown physically."
McBryde, a native of Salt Lake City, Utah whose family moved to Louisiana when he was 9, has compiled 18 scholarship offers with his first coming from Texas Tech. He's garnered overtures from Florida, Mississippi State, Missouri, Ole Miss and Tennessee in the SEC before landing a coveted offer from LSU On March 24.
Because of a busy track schedule, McBryde was able to take an unofficial visit to LSU last weekend which provided the opportunity to reinforce relationships with head coach Brian Kelly and his two primary recruiters, Joe Sloan and Kerry Cooks.
"That call was real special," McBryde said of LSU's offer. "My parents and family, they're all huge LSU fans. That was a real special moment telling my parents that I had gotten offered by LSU. It was one of my dream schools.
"The visit to LSU was a real good experience," McBryde continued. "To see the intensity at practice is something I really liked. Coach Kelly was putting the hammer on guys, and I liked that. It opened my eyes wide open. Just seeing the facilities and the staff and how well they treat you. I feel really well wanted there."
Beard recalled McBryde wearing jersey No. 85 and getting thrown into a Week 9 matchup at Scotlandville two years ago. He was fearful of the results but left optimistic after the sophomore's performance netted 10 tackles.
"He was a young guy who had a good freshman year," he said. "He just wasn't standing out at practice. He wasn't a great practice player. I wondered why we were putting him out there against Scotlandville. We kept an eye on him and he flourished. He played well."
Beard said the key to McBryde's improvement began in practice.
"The growth in his game started in the spring last year," he said. "He just practiced better. Had a better attitude, a different swagger about himself. You can see the change in mentality. He had an amazing summer like the special ones do. He came in ready and against Woodlawn (fall scrimmage) had a pick."
McBryde said he also encountered a growth spurt last summer, growing two inches and his body filled out from 156 pounds to close to his current weight of 200 pounds. With improved habits on the practice field and weight room, he continued to blossom into a major-college prospect and colleges took notice.
McBryde registered an interception against LSU-bound quarterback Rickie Collins in the team's fall scrimmage with Woodlawn – creating a wave he rode the entire season that included a pair of defensive touchdowns in a 33-0 victory over parish rival Live Oak.
Moreover, he's been a standout on the Denham Springs track team where the 4.5 sprinter in the 40, has a PR of 23-3 in the long jump and 11.02 in the 100.
"LSU told me everything I wanted to hear," McBryde said. "I felt pretty confident with where my heart's at. It's a place I want to play and become the best that I can be and reach the next level which is my dream. There's an opportunity there I can have at the safety position. Just hearing that put things into perspective at how well I could do there."