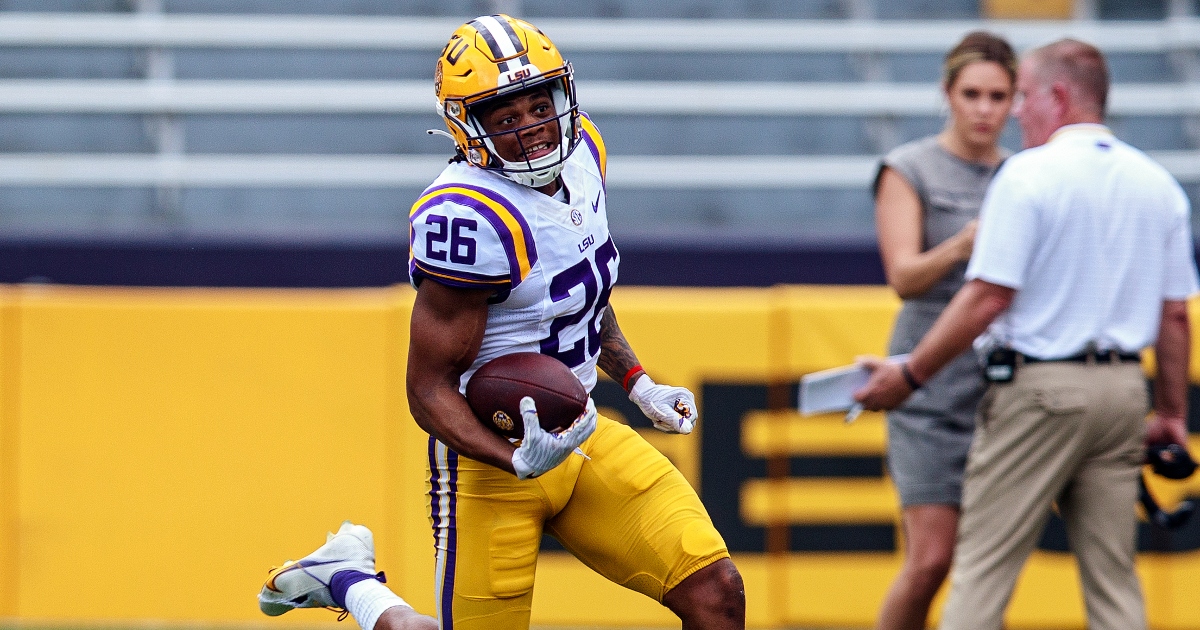 Since its spring football game nearly two months ago LSU's running back position has continued to multiply.
Second-year coach Brian Kelly added running back Logan Diggs of Notre Dame from the NCAA transfer portal and according to the school's online 2023 roster, re-signed former running back Tre Bradford.
The 6-foot, 206-pound Bradford, who has appeared in six games at LSU with 69 yards on 12 carries, and the redshirt sophomore one of eight running backs listed on the roster and gives the Tigers a total of 81 scholarship players.
LSU is scheduled to go into Kelly's second season with graduate student Josh Williams along with seniors John Emery Jr. and Noah Cain. The Tigers also have juniors Armoni Goodwin and Diggs with incoming freshmen Trey Holly and Kaleb Jackson.
Emery missed the entire spring to concentrate on academics, while Goodwin recovered from a knee injury.
Bradford signed with LSU in 2020 and then transferred to Oklahoma for two months. The Dallas native returned to play for then head coach Ed Orgeron and made one start in five games, carrying nine time for 53 yards against Ole Miss.
Bradford appeared in one game in 2021, gaining 11 yards against Texas A&M, and then went through the spring of '22 under Kelly where he rushed for 85 yards. He then stepped away from the team and it's not certain where he spent the '22 season.
Bradford was ranked the nation's No. 13 running back by 247Sports coming out of Lancaster High. He rushed for 1,563 yards (9.2 per carry) and 23 touchdowns as a senior and concluded his career with more than 3,000 yards on the ground.