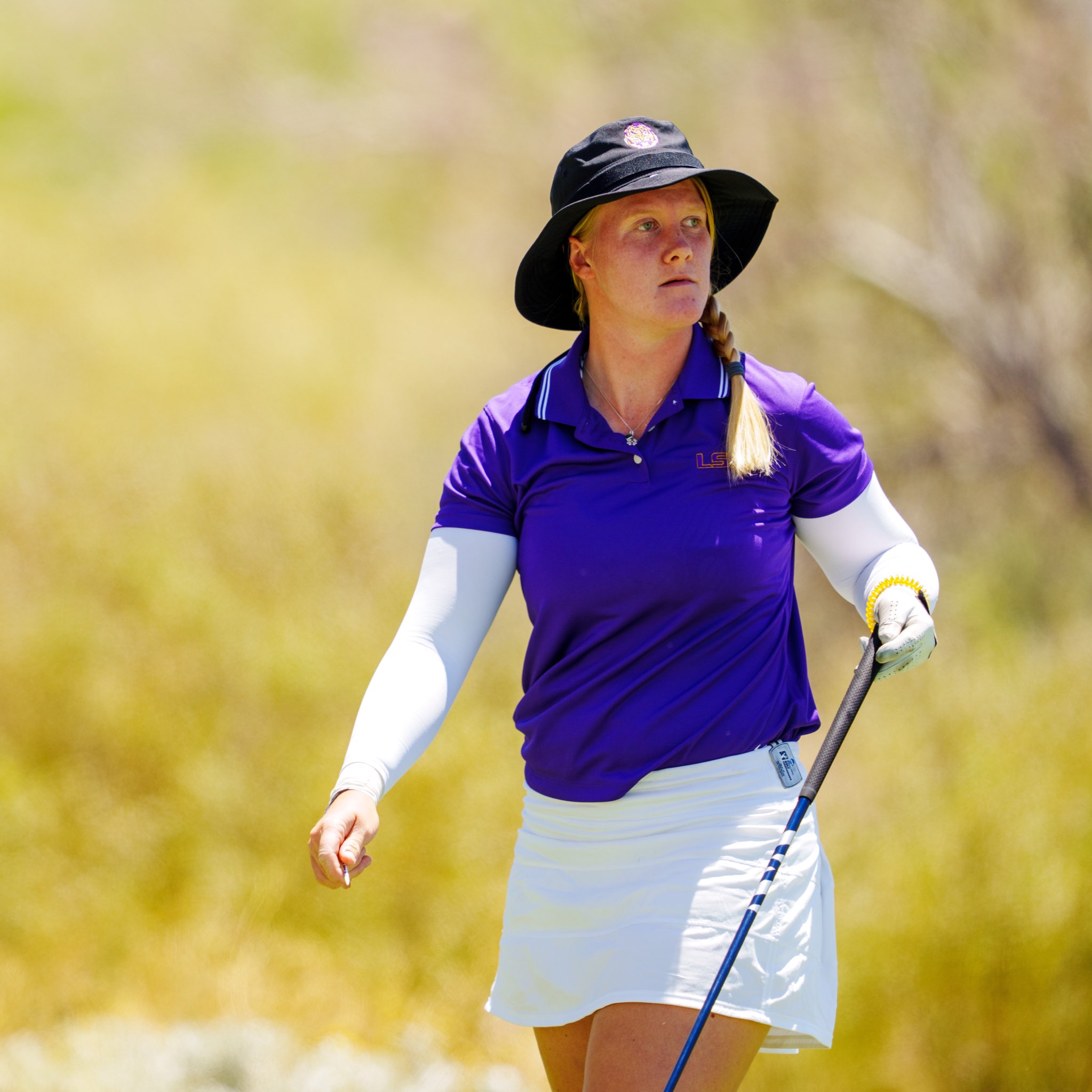 The most distinguished golfer in LSU women's golf history has added another milestone to her list of accomplishments.
Senior Ingrid Lindblad, who tees off in the Ladies European Tour stop in her native Sweden on Thursday, is ranked No. 1 in the World Amateur Golf Rankings. She was previously ranked No. 2 over the past two years, a span in which she's had eight tournament wins and 24 top 10 finishes.
Lindblad becomes the 19th golfer to go to No. 1 in the rankings since the women's amateur listings began in 2011. She was also recently announced as a two-time Honda Award finalist for golf (2023, 2022).
Lindblad, a four-time ANNIKA Award Finalist and a four-time WGCA First Team All-American, is the first golfer in program history to earn first team honors four straight years. She finished the season ranked second in Golfstat with a 70.31 adjusted scoring average.
Lindblad will play as an amateur starting Thursday in the Volvo Car Scandinavian Mixed event at the Ulnna Golf Club, north of Stockholm.
The Tigers also have three golfers in the top 100 of the WAGR with Latanna Stone presently at No. 31 and Carla Tejedo at No. 88