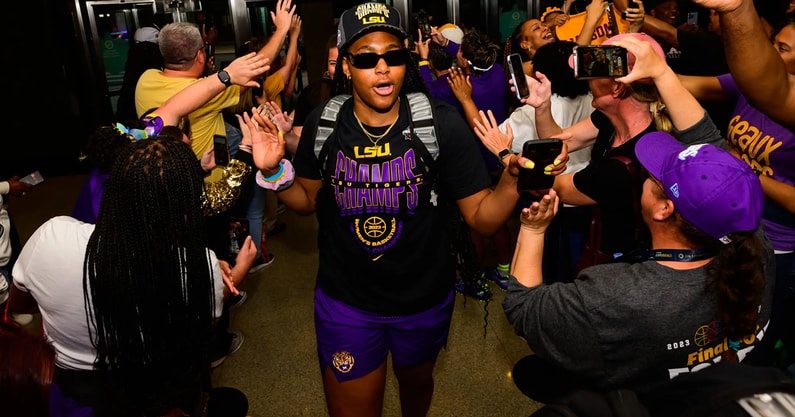 LSU reserve freshman forward Alisa Williams has entered the NCAA transfer portal after being part of a national championship in her first season, according to reports.
The 6-foot-2 Williams, a native of Denton, Texas, saw action in 20 games primarily off the bench and played in a total of 58 minutes. She scored 18 points (0.9) average and grabbed 20 rebounds (1.0 average) with two assists and two blocked shots.
Williams posted season highs of 10 points and seven rebounds on Nov. 13 during a 107-34 non-conference win over Western Carolina. She didn't score a point in the last 12 games she saw action.
Williams enjoyed a solid senior season at Braswell High, averaging 17 points and seven rebounds, helping her team to a 35-3 record and appearance in the Class 6A, Region I state championship game.
LSU is scheduled to return three starters from last season's 36-2 national title team in All-America forward Angel Reese and guards Flau'jae Johnson and Kateri Poole.
The Tigers also expect to return letter winners in sophomore forward Amani Bartlett and Sa'Myah Smith.
Second-year LSU coach Kim Mulkey also signed the nation's No. 1 recruiting class and top transfer portal class that features guard Hailey Van Lith of Louisville and forward Aneesah Morrow of DePaul.