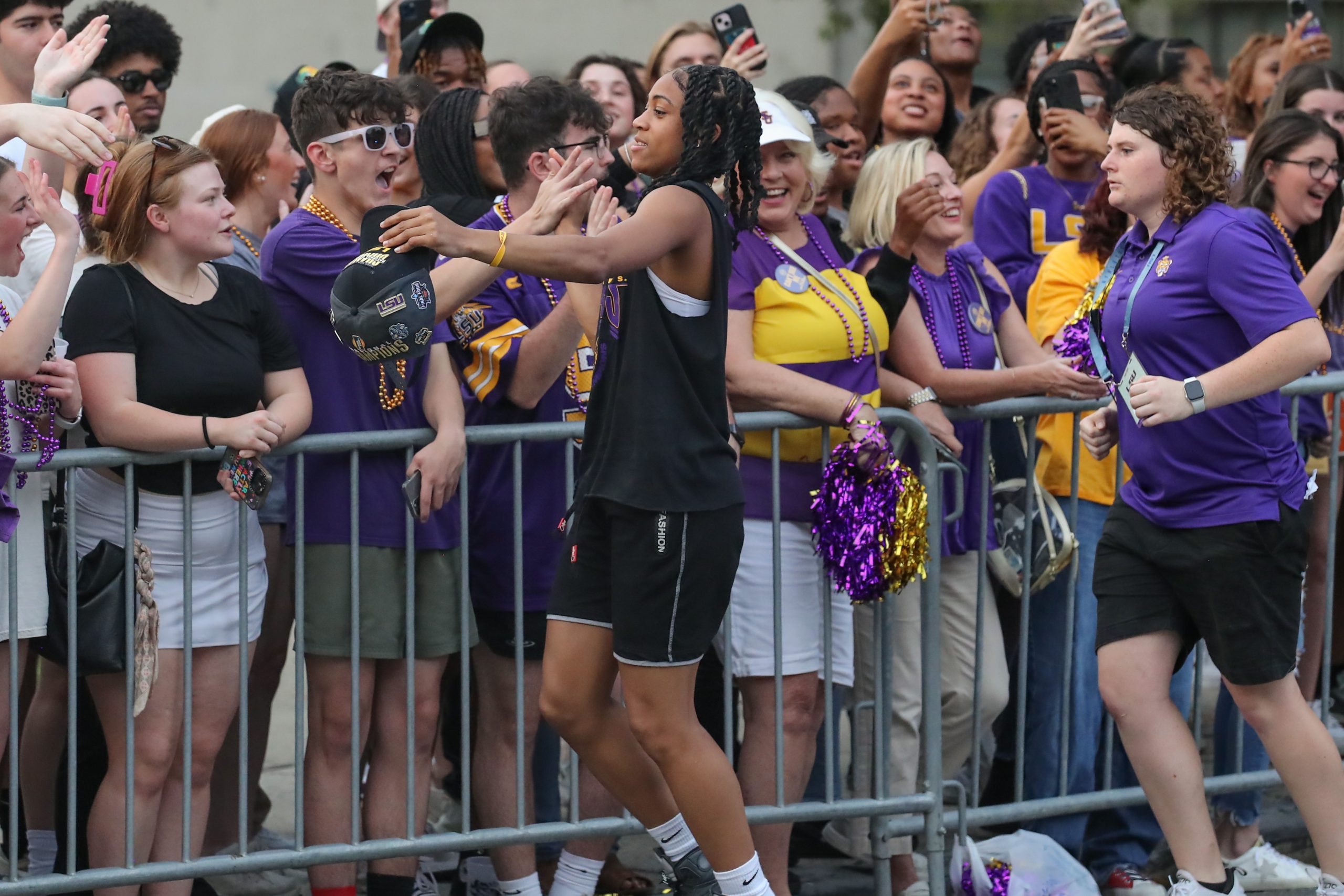 LSU's Alexis Morris was invited to attend the WNBA Draft at Spring Studios New York on April 10 at 6 p.m.
The three-round draft will be televised by ESPN.
Morris, 5-foot-6 point guard, is one of 15 players invited to attend the draft. She helped LSU to its first national championship last Sunday with 19 of her 21 points in the second half, leading the Tigers to a 102-85 victory over Iowa.
Morris was selected to this year's All-SEC first team and earned a spot on the All-Final Four team. The native of Beaumont, Texas averaged 15.4 points, 4.1 assists and shot 43.4% from the field and 32.9% from 3-point range.
Her play during the NCAA Tournament improved where she averaged 16.8 points and 3.8 assists. She scored 20-plus points in each of her final three games.
Morris shined brightest in this year's NCAA Tournament. She averaged 16.8 points and 3.8 assists throughout March Madness and she scored over 20 points in each of the final three games of the season.
During her two seasons at LSU, where she was reunited with coach Kim Mulkey, she averaged 15.2 points in 64 games.
The WNBA has selected 20 players from LSU, including last season when Khayla Pointer and Faustine Aifuwa were chosen after their first season under Mulkey a year ago.