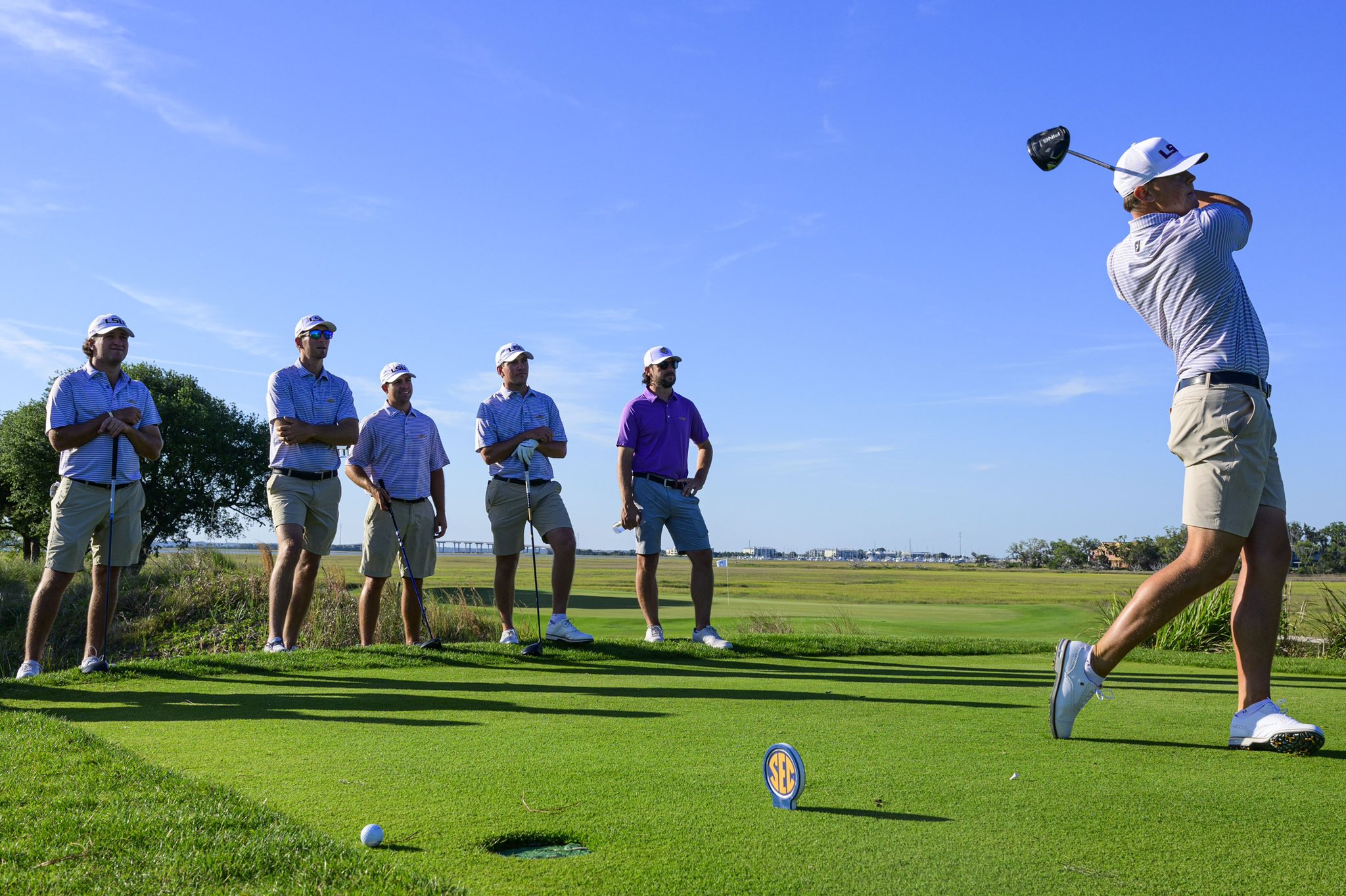 LSU's men's golf team will be the No. 7 seeded team in the Oklahoma Regional the NCAA announced on Wednesday.
The Tigers will be making their first appearance at the Jimmy Austin golf club at Oklahoma University which is hosting the 54-hole event May 15-17.
The top five teams in each of the six regional sites advance to the NCAA Championships, which take place May 26-31 at Grayhawk Golf Club in Scottsdale, Arizona. Thirty teams advance to the NCAA Championships with the top eight following stroke play advancing to match play to determine the national champion.
This marks the 15th straight trip for LSU to an NCAA Regional under coach Chuck Winstead. The Tigers won the 2015 national title a season after reaching the semifinals in match play.
LSU is is joined at the 14-team field by SEC foes Alabama and Ole Miss along with UL-Lafayette. Texas Tech is the top seed, followed by Oklahoma, Alabama, Ole Miss and Wake Forest.
Other teams in the field include Duke, North Florida, Colorado, Kansas, North Carolina-Wilmington, Princeton and Arkansas-Pine Bluff.
The Tigers have been led by junior Drew Doyle and graduate Garrett Barber for most of the year. Doyle has five Top 10 finishes this season, including three in the Top 5. He brings a team-best 71.27 stroke average into the NCAA Regional. In 33 rounds this year, Doyle has been at even-par or better 19 times.
Last year, Doyle tied for fifth at 8-under at the NCAA Stockton, California Regional. Doyle with had rounds of 73-65-70 a year ago to the lead Tigers.
Barber is second on the team in scoring average at 71.33 and has a pair of Top 10 finishes, including one in the Top 5. Barber will be appearing in an NCAA Regional for the fourth time of his career.