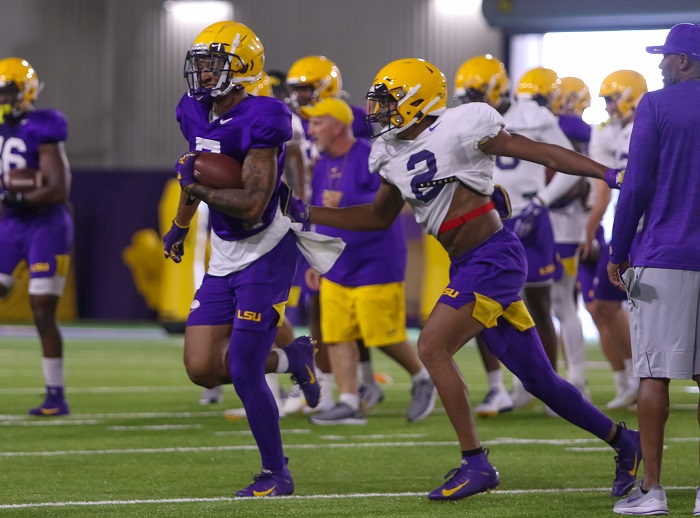 The media got its last look at the LSU football team Wednesday as the Tigers practiced in the indoor football facility.
The most notable absence wasthat of offensive tackle Saahdiq Charles. In addition, the player most likely to replace him if injured on Saturday Badara Traore was practicing in a gold non-contact jersey.

It's nothing to get alarmed about yet, at least not until Ed Orgeron is asked about injuries during his weekly press conference on Thursday evening, but LSU's offensive line has been pinned as a weak spot and a lack of depth isn't going to quell any speculation.
Some good news came on the other side of the ball, however, as safety Marcel Brooks was back in practice and didn't seem to be limited. He even seemed to take snaps with the outside linebackers, as did Michael Divinity for the second time this week.
Otherwise it was yet another drama-free practice ahead of the season opener. There will be one last media engagement tomorrow evening when Orgeron speaks to the media one last time before the LSU football season officially begins.