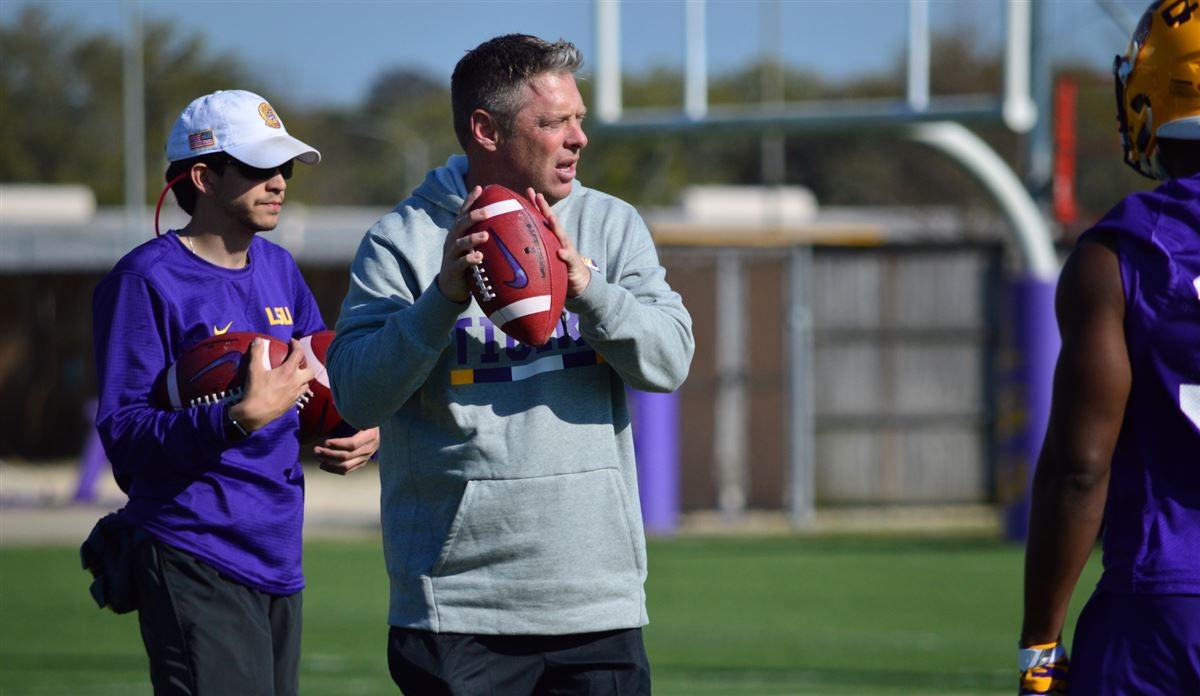 Don't always believe what's printed in the game notes.
According to LSU's game notes, safeties coach Bill Busch will be in the coaches booth on game days this season. Offensive coordinator Steve Ensminger and Joe Brady will call the offense from upstairs.
In actuality, Busch and the rest of LSU's defensive staff will be on the sideline when LSU opens the season against Georgia Southern on Saturday night.
Ed Orgeron said on Monday that Busch was being moved downstairs due to the loss of Dennis Johnson, who moved to an analyst role after suffering serious knee injuries.
Orgeron elaborated on the SEC Coaches teleconference Wednesday morning that the move is geared toward having as many experienced signal callers on the sideline as possible.
"Substitutions, getting guys in, having two signal callers, more of a sideline organizational procedure," Orgeron explained. "Coach Bill Johnson is going to be on the sideline, but he just got in here.
"He's just learning all our defensive stuff, and obviously he's a phenomenal coach, but I want Bill there to facilitate the ins and outs of the sideline procedure."
NOTES & QUOTES
No update on the status of linebacker signee Donte Starks. He's still working to complete a course in order to gain eligibility, Orgeron said.
Safety Marcel Brooks will be good to go for the season opener, Orgeron said. The freshman was absent from practice on Tuesday.
On defending the triple option: "There's a lot of motions and shifts. They go from two-back to three-back. There's going to be a lot of adjusting with our defensive backs. We've worked very hard on it. Most of all, the front stays the same and the DBs make the adjustments."
PHOTO COURTESY OF 247SPORTS