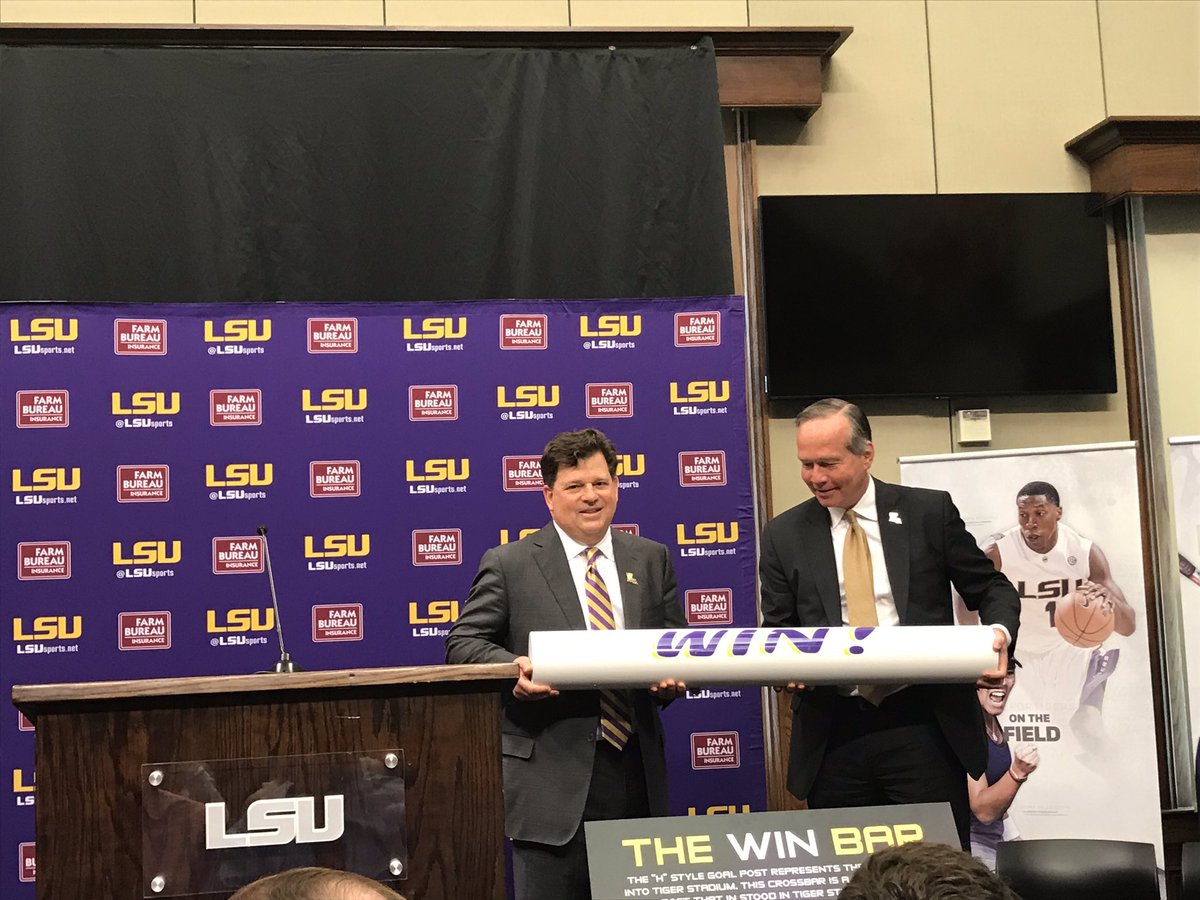 LSU athletic director Scott Woodward won't preside over his first Alabama game for two months, but that tussle in Tuscaloosa might've just gotten a bit more spicy.
Woodward, speaking to the Baton Rouge Rotary Club on Wednesday, made a point that of the three giants of college coaching — Saban in football, Mike Krzyzewski in men's hoops and Skip Bertman in baseball — two on LSU's campus at the same point in time.
"In the athletic world I always remind people that there have probably been three giants in the NCAA in this last half-century: Skip Bertman, Nick Saban and Mike Kryzyzewski," Woodward said. "Two of those guys (Bertman and Saban) were on our campus in the early 2000s, and that's because of LSU."
LSU's new AD then made a comment about the one in Tuscaloosa (Saban) regretting leaving Baton Rouge.
"I know that there's a guy in Alabama that has regrets that he's not here today and shame on him," Woodward told the crowd. He also made a joke that Bertman, who was in attendance, has a higher IQ than the Alabama boss.
Alabama has defeated LSU in eight consecutive meetings dating back to the 2012 BCS National Championship. This year's meeting is scheduled for Nov. 9 in Tuscaloosa.
Check out the video below: