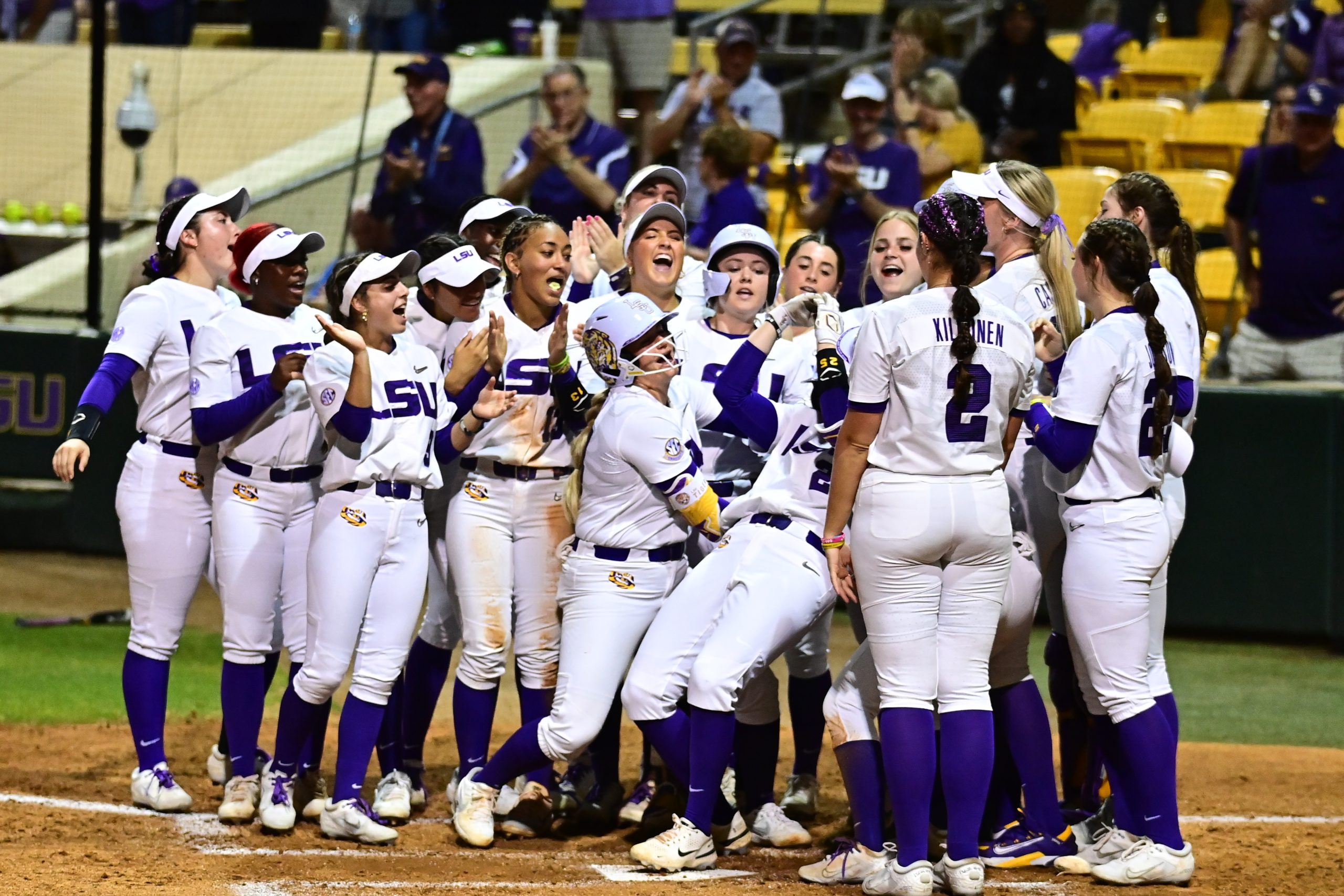 No. 15 LSU got two big swings of the bat, one from an unlikely source, to produce its fifth mercy-rule victory of the season in Friday's 11-0 verdict over Texas A&M-Corpus Christi at Tiger Park.
The Tigers (13-0) scored three runs in the first, added four more in the second and three more in the third in support of winning pitcher Alea Johnson.
LSU returns to action in the LSU/UL-Lafayette Crossover, facing the Ragin' Cajuns at 2:30 and a rematch with Texas A&M-Corpus Christi at 5 p.m. at Tiger Park.
"I loved tonight," LSU softball coach Beth Torina said. "It checked a lot of boxes for us. Some things we needed to happen we were able to have happen. Got some people in we needed to get in and saw some good results from them."
LSU recorded 11 hits with graduate students Georgia Clark and Savannah Stewart each hitting three-run homers. It was Clark's third of the year while Stewart homered for the first time in her career – a span of 125 games and 226 plate appearances.
"She slapped it out," Torina of Stewart, the team's left fielder. "I've seen her hit some home runs in the recruiting process. She's been seeing it well. She looks good and she's such a competitor. That was awesome for her. I teared up, I really did. I felt so emotional about it, just thinking of what she means to us. It was a really cool moment."
Danieca Coffey went 3-for-3, Taylor Pleasants 1-2 with 2 RBIs and Clark 2-2 with 3 RBIs.
Pleasants singled in a pair of runs in the first and second baseman Karli Petty drove in another with a sacrifice fly to left field.
Following an unearned run that made it 4-0 in the second, Clark unleashed a three-run homer and Stewart followed in the third, driving a 2-2 pitch over the fence in left-center field. Catcher Ali Newland singled in Madilyn Giglio, who led off the inning the fourth with a single.
Johnson (3-0) allowed four hits, walked one and struck out five. Fellow freshman Emma Strood pitched a shutout inning in the fifth, allowing one hit with one strikeout.