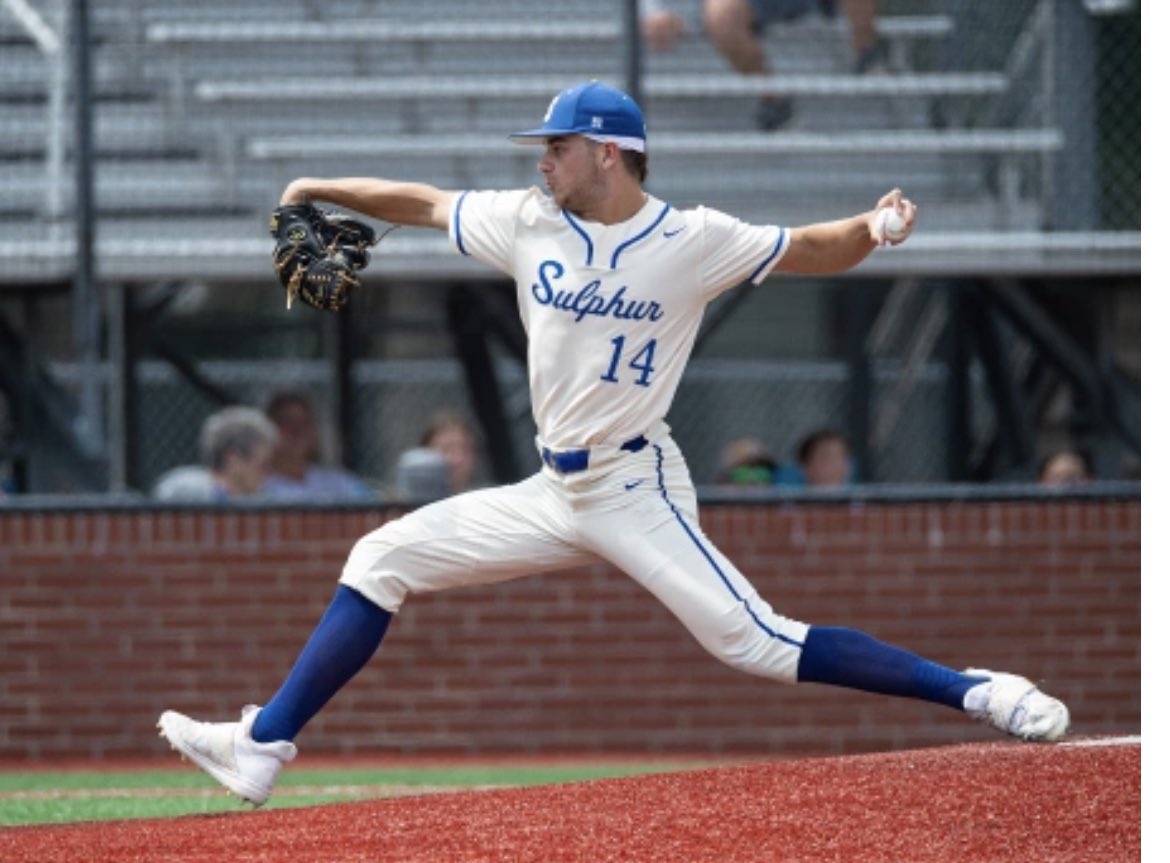 Three of LSU's baseball signees in its Class of 2023 were selected Tuesday to this year's MaxPreps All-America team. The Tigers also had three of their 2024 commitments selected to either the first or second teams as well.
Standout catcher Blake Mitchell of Sinton, Texas – the No. 1 prospect in his home state – was among LSU's signees named to the 28-member first team. The 6-foot-1, 200-pounder, who led his high school to the Class 4A state semifinals, drove in 41 runs and had 42 hits that included six homers and 15 doubles.
LSU had three of its pitchers – two in its Class of '23 and one in its current class of '24 – recognized for their achievements.
Left-hander Jake Brown of Sulphur and fellow left-hander Cam Johnson of IMG Academy in Florida landed spots on the first team along with right-handed junior Landon Victorian of Barbe.
The 6-2, 190-pound Brown, the state's Gatorade Player of the Year, helped Sulphur to the Division I nonselect state tournament. He went 10-2 with a 1.71 ERA, 116 strikeouts in 73.2 innings on the mound along with batting .336 with seven homers and five doubles.
Johnson, a 6-5, 240-pounder, went 6-0 with a 0.78 ERA and 43 strikeouts in 27 innings.
Victorian, a 6-3, 185-pounder, played a big role in Barbe's 12th state title this spring over West Monroe. The Buccaneers (39-1) relied on Victorian in a 5-1 win over Sulphur and Brown in the Division I select semifinal, and he wound up with an 8-0 record, 0.97 ERA and 80 strikeouts in 50.1 innings.
Among LSU's '24 commitments that landed spots on the second team were junior outfielder John Pearson of West Monroe and outfielder/pitcher Konnor Griffin of Jackson (Miss.) Prep.
Pearson, the younger brother of LSU outfielder Josh Pearson, batted .424 with 15 doubles, seven triples, seven homers, 35 RBIs and scored 56 times. Griffin helped Jackson Prep to the MAIS 6A state championship with a 7-1 record on the mound with a 1.38 ERA in 50.2 innings. He also batted .537 with eight homers, 30 RBIs and scored 43 runs.