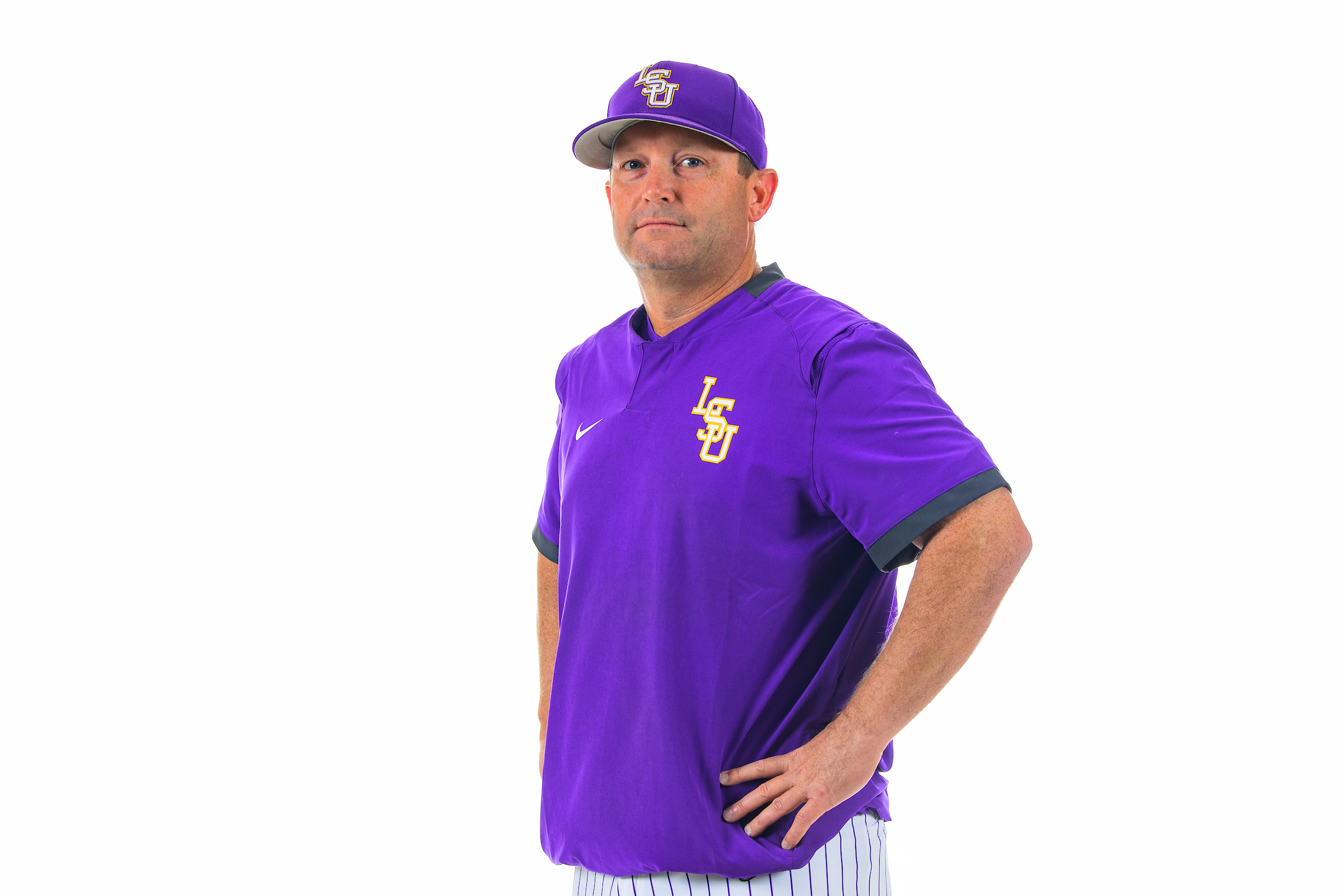 LSU's baseball coach Jay Johnson could breathe now. He was a national champion. His Tigers had conquered the baseball world with an 18-4 victory in a winner-take-all affair on June 26 at Charles Schwab Field in Omaha, Nebraska.
For the past seven years the tightly wound Johnson lived with the disappointment of coming so close to leading the University of Arizona to a national championship. The Wildcats, which won the first game of a three-game CWS series with Coastal Carolina, instead had to deal with the angst of consecutive one-run defeats, including having a man on base to potentially win the game.
That near miss hovered over Johnson, a painful reminder about the cruel nature of the game that next to his wife, he adores more than anything. It's that previous setback at the CWS, that's driven him ever since to get to sport's apex.
Take a bow, Jay. You finally did it under the intense scrutiny that comes with being the steward of the LSU baseball juggernaut.
What Skip Bertman built into a powerhouse with five national championships crushed Smoke Laval after him. Paul Mainieri followed with one national title in 2009, but to the Tigers' ardent fan base, it wasn't enough to satisfy their unquenchable championship.
A year after taking LSU to a NCAA Regional, where they lost twice in the regional title game at Southern Mississippi, Johnson set out to fortify his nation's top-ranked recruiting class with some of the country's top players in the NCAA transfer portal.
Johnson should have left his final recruiting trip with power-hitter extraordinaire Tommy White and went straight to Las Vegas to continue the roll he was on. Previous stops with pitchers Paul Skenes, Thatcher Hurd and Christian Little, coupled with official visits to the school, resulted in a royal flush on the recruiting trail with all of them signing with the Tigers.
When the Tigers began the 2023 season, they were everyone's No. 1 team and heavy favorites to win the national championship. They had a terrific mix of returning veterans with an influx of experience and talent through the transfer portal to go with the arrival of a highly touted recruiting class.
The only intangible that was still outstanding and would need time to develop was chemistry. Just how would this year's team meld in Johnson's second season?
Johnson knew the ramifications of having such a talented lineup, one that he believed for the first time in his coaching career was capable of winning a national title. He had the ingredients necessary to make something special happen with a power arm in Skenes, a top-flight pitcher in Hurd and another elite hitter in White that could take pressure off Dylan Crews, a player Johnson said is the best college player ever.
The Tigers were the unanimous choice as the nation's top-ranked team and remained that way for the first 12 weeks of the regular season. They didn't drop their first SEC series until May 5-8 at Auburn, slipping to No. 2 behind Wake Forest.
A second consecutive series loss, this time at home to Mississippi State, dropped LSU to No. 5 where they remained after a 5-5 stretch to close the regular season. The Tigers went 1-2 in the SEC Tournament, failing to make it to the semifinals of the event and returned home without a SEC regular season or postseason tournament championship.
They would later make up for it.
LSU drew a No. 5 national seed and home NCAA Regional. The Tigers played before boisterous crowds, reminiscent of old Alex Box Stadium when it really roared. The Tigers rolled through the competition, fending off two challenges from Oregon State of the Pac 12 Conference, to host Kentucky of the SEC in a Super Regional.
LSU had won its earlier series over Kentucky, also played at home, and flexed its muscle by a combined 22-3 to return to Omaha for the first time in six years.
The Tigers were starting to show signs of the No. 1 ranked team everyone believed they were before the season and were part of a difficult bracket with No. 1 Wake Forest and red-hot conference foe Tennessee.
Skenes, winner of the Dick Howser Trophy as the nation's top player, was dominant in his first outing – a 6-3 win over Tennessee – when adversity struck and threatened to end the Tigers' season.
LSU faced three straight elimination games and responded each time. They bounced Tennessee 5-0 and rose to the occasion in a pair of games against top-seeded Wake Forest with wins over 5-2 and 2-0 in 11 innings. It was the first time the Demon Deacons lost consecutive games all season.
That left another SEC member, Florida, in the way of LSU bringing home its seventh national title. Behind a school-record 17 strikeouts from Ty Floyd, the Tigers eventually solved the Gators with a second straight 11-inning victory (4-3) on Cade Beloso's solo homer.
A pair of polar opposite results ensued, a 24-4 setback in Gm. 2, followed by an 18-4 victory in the clinching game – the team's seventh win in a grueling eight-day stretch.
Hurd continued his torrid pitching over the last month of the season, giving LSU six solid innings in the win. Every regular in LSU's lineup contributed to a CWS-record 24-attack with Crews, the team's Golden Spikes Award winner, White and Brayden Jobert each collecting four hits, and White and Jordan Thompson each drove in three runs.
Once freshman reliever Gavin Guidry struck out the final batter LSU's postgame celebration began. It included a poignant moment with Skene's piggy-backing injured catcher Alex Milazzo from the dugout to the dogpile on the infield and teammates embracing and taking pictures after their 71-game journey ended with victory in Omaha.
Johnson was in the middle of it all, finally able to exhale.