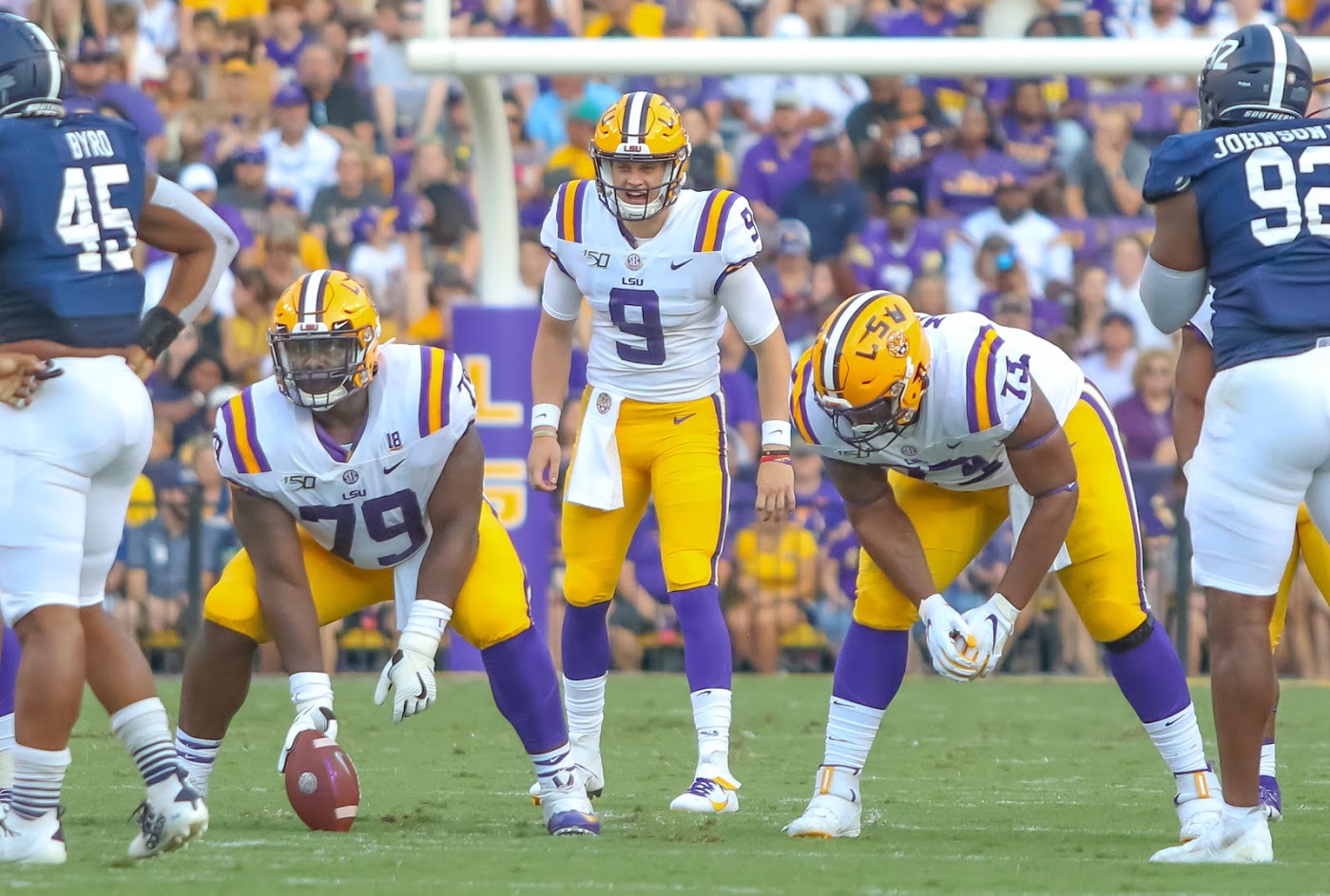 LSU wants more of a seasoned veteran presence up front against Florida and its vaunted pass rush, which comes in Saturday night's top-10 showdown having recorded 26 sacks in six games.
That's why senior Adrian Magee will again start at left guard, LSU coach Ed Orgeron announced at his post-practice presser on Thursday.
The recently-reinstated Ed Ingram, who was named the starter last week, could also see action.
"We're going to start Adrian, but Ed is going to be right behind him," Orgeron said. "But if we need help at any of the tackle spots, Adrian will go to tackle."
Ingram was slated to start against Utah State last week, but LSU called an audible out of concern that he wasn't up to speed on pass protection protocol.
That issue was addressed in practice this week, Orgeron said, but LSU still feels more comfortable with the player who has started every game this season at the position.
"Adrian has been there for a while," Orgeron explained. "I think it's more about Ed getting up to football speed. It's not that he's not physical enough or not good enough. Things are a little fast right now and we haven't slowed down at all.
"It's a new offense. He's learning new terminology. The combination of not playing and learning new terminology has set him back just a little bit."
FINAL INJURY UPDATES
LSU may get defensive ends Rashard Lawrence and Glen Logan back against Florida, but the plan is for Neil Farrell and Breiden Fehoko to continue to start either way.
Lawrence has a better chance of playing than does Logan, Orgeron said. Both returned to practice this week and have been out since sustaining lower leg injuries during the Texas game.
"There's still a little bit more than 48 hours until game time, so we've got a lot of time," Orgeron said. "I do believe that Neil will start and Breiden will start. Rashard is more ready to play than Glen."
Freshman cornerback Cordale Flott also has a chance to play against Florida, though Orgeron isn't sure how much he'll be able to do.
Flott suiting up at all is relatively surprising given how pessimistic LSU seemed earlier in the week about his chances of playing.
"It's the type of injury he has," Orgeron said. "Sometimes kids are able to heal fast. Other times they don't. He was able to heal a little quicker than we thought."
Linebacker Michael Divinity is expected to play, and Orgeron said LSU plans to use him mostly at outside linebacker on Saturday night.
Divinity will play opposite of K'Lavon Chaisson in the base defense and also spell Chaisson if he needs a breather.
LSU could also use Divinity at inside linebacker, where he began the season, but at this point the staff feels confident in the way Jacob Phillips and Patrick Queen are playing.
NEXT MAN UP
Wide receiver Terrace Marshall is "ahead of schedule" in his recovery from foot surgery, Orgeron said, but LSU still doesn't have a set timetable for him to return to action.
Veteran Derrick Dillon played well in his absence against Utah State, hauling in four passes for 42 yards and a touchdown. He'll continue to be involved in the passing game.
"I think he's going to catch more balls this week," Orgeron said.