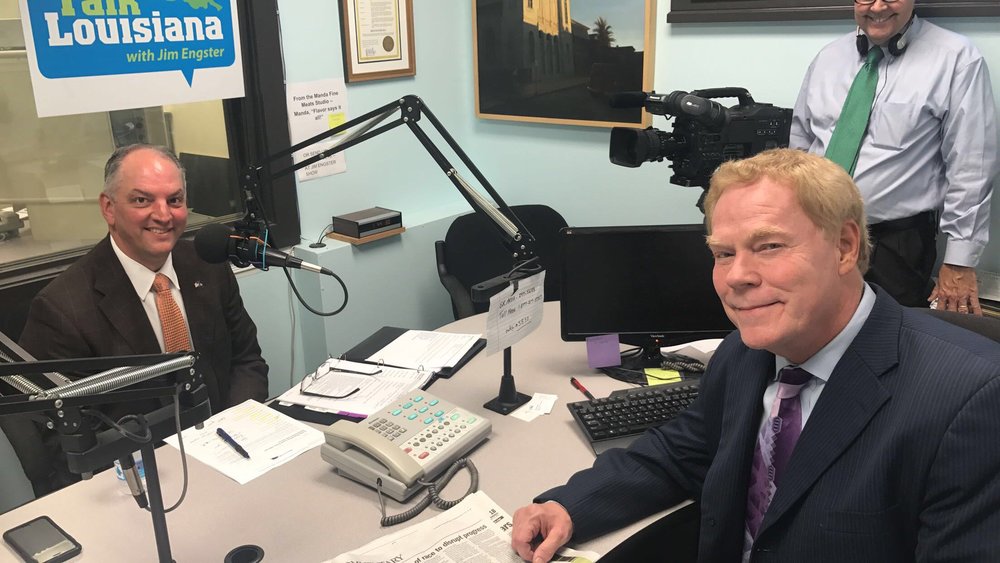 Louisiana Governor John Bel Edwards is a regular attendee at LSU sporting events, and with the state's flagship institution making so much news of late, the Governor was asked a lot more sports questions than usual during his monthly call-in radio show.
The show, hosted by Tiger Rag President Jim Engster, took on an LSU flavor for the opening segment.
First up: the saga of suspended basketball coach Will Wade as LSU prepares to play in the NCAA Tournament tomorrow without him.
"I think it's very unfortunate all the things that are going on around the basketball program right now," Edwards said. "They've not had an opportunity to sit down with the coach and have him answer questions … It's really hard under those circumstances to disagree with what the administration has decided to do."
The decision to suspend Wade has led to harsh criticism of LSU leadership, particularly President F King Alexander and Athletics Director Joe Alleva.
Perhaps the most pointed criticism has come from former Board of Regents head Richard Lipsey, who called on both Alexander and Alleva to resign. Edwards was asked about those comments on the show.
"I'm not prepared to echo what he is saying with respect to the current leadership at LSU," Edwards said, "and I'll just leave it at that."
Edwards also praised the recently-ratified contract extension for LSU football coach Ed Orgeron, who Edwards called "a bargain" at $4 million in annual salary. Edwards and Orgeron are known to be close.