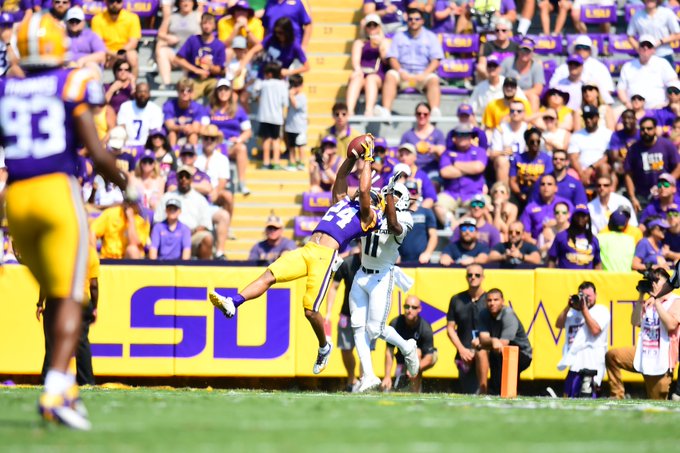 LSU head coach Ed Orgeron gave injury updates on both of his freshman cornerbacks Wednesday night during his weekely radio show, it those updates came with good news.
For starters, starter Derek Stingley will be good to go this Saturday despite his absence during the media-available portion of practice on Wednesday.
"Derek (Stingley) will be fine on Saturday night," Orgeron said when asked by a fan online. "I promise you that, buddy."
Orgeron also had good news about second-team cornerback Cordale Flott, who just two days ago seemed definitively out with injury for the Florida game.
But after appearing in practice Wednesday, Orgeron said hopes for his availability this weekend are much higher.
"Cordale Flott has made a miraculous comeback," Orgeron said. "In these big games, these guys get well early. He may be able to play on Saturday night. He may be available."
In addition to the freshman corners, Orgeron said linebacker Michael Divinity is a go for the weekend and he feels good about the chances to get defensive ends Rashard Lawrence and Glen Logan back in action.
"We're going to see how the week progresses with those guys (Lawrence and Logan)," Orgeron said. "Perhaps both of them can play. … We're about as healthy as we've ever been."
Photo Courtesy of LSU Sports Information