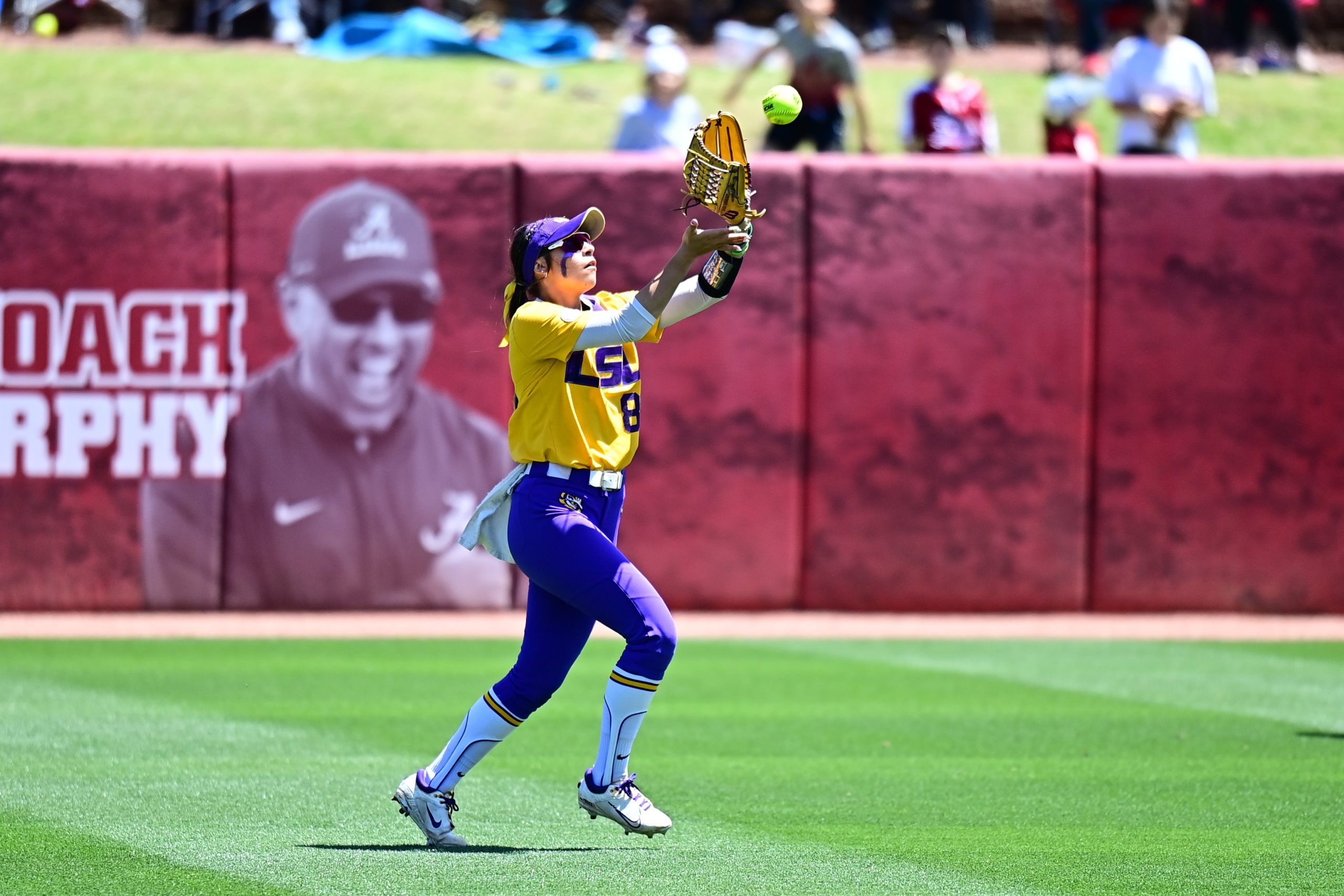 The No. 13 LSU softball team didn't have any answers for Alabama's All-America pitcher Montana Fouts on Friday. Fouts followed up that five-hit shutout with an even better performance in Sunday's finale in the three-game Southeastern Conference series.
Fouts, a senior right-hander, fired her second straight shutout against LSU, silencing the Tigers on two hits and helped the No. 16 Crimson Tide to a 2-0 victory at Rhoades Stadium.
"It was a tough battle today," LSU softball coach Beth Torina said. "It's a tough place to play and we played one of the nation's best pitchers. I thought our defense and pitching staff held their own, but we need to make quicker adjustments with our offense."
LSU (38-13, 11-10) lost its third series of the season and hosts Georgia in a three-game series beginning Friday at 6 p.m. to close out the regular season. The SEC Tournament is scheduled for May 10-13 in Fayetteville, Arkansas.
Fouts limited LSU to a lead-off single from Danieca Coffey in the first and Raeleen Gutierrez's two-out single in the fifth. She walked one and struck out nine for her 20th complete game of the season and nine shutout.
LSU's duo of starter Ali Kilponen and relief pitcher Sydney Berzon combined to hold Alabama to two runs on three hits.
Kilponen (12-5) went 2.1, allowing a solo homer to Ashley Prange – her team-leading 13th – with one out in the first, and left a tough jam to Berzon to inherit in the third. Kilponen didn't walk a batter and struck out two.
The Crimson Tide pushed across their second run when Berzon got a groundball to the right of the circle from Prange, forcing her to get the out at first and enabled Larissa Preuitt, who walked, to score from third on the play.
Berzon allowed one hit in 3.2 innings of work with a strikeout.
Fouts' strikeout total reached six through three innings. She stranded Coffey at second base following her base hit and steal with a pair of strikeouts of Taylor Pleasants and Georgia Clark.
Karli Petty drew a one-out walk in the fifth and advanced to second on Gutierrez's single up the middle with two outs when Savannah Stewart was retired on a fly out to left.