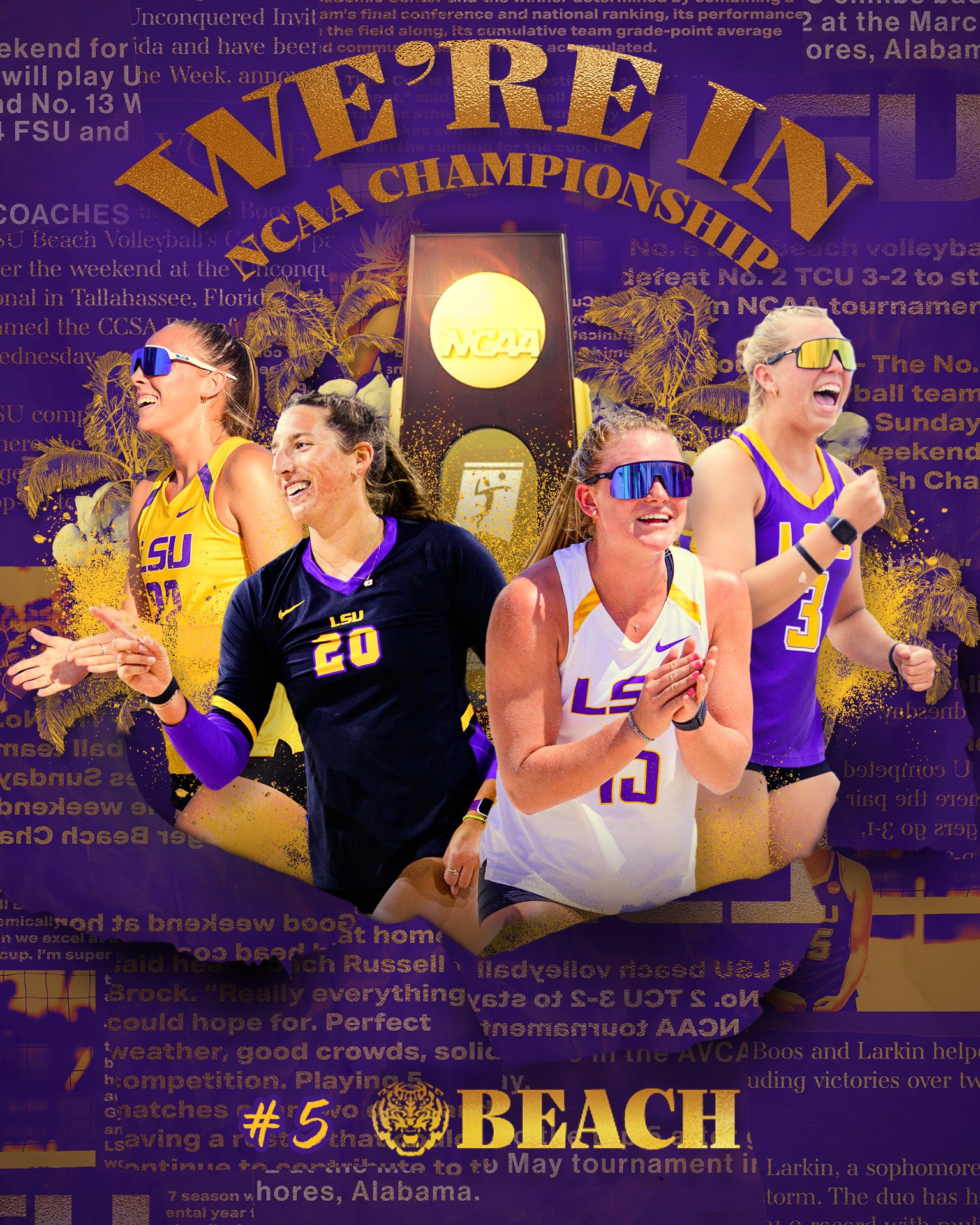 The LSU beach volleyball team earned the No. 5 seed in the NCAA Championship and will match up with No. 12 Florida Atlantic at 1:00 p.m. on Friday on ESPNU.
The Tigers (26-12) have played FAU once this season and won 3-0. In the win. The winner is matched with the winner of the Florida State-Florida International match at 11 a.m. on Saturday.
"FAU is a great team," LSU beach volleyball coach Russell Brock said. "They pulled off a huge win last year at this event and we expect to get their best shot. We will work hard to be prepared at every court to play our best."
LSU has appeared in the NCAA tournament every year since it was hosted in Gulf Shores, Alabama. This year the tournament will continue with the 16-team playing field, but has moved to a single elimination tournament over the course of three days.
"Really proud of our seed," Brock said. "We battled all year and feel like we are playing our best at the end. I'm also confident that we can be a little better for this tournament and I'm really excited to get to work and prepare for this amazing opportunity."
The ESPN family of networks is set to televise every match of the championship and live coverage of each individual court will be available on the ESPN App."This will be the most pressure we've faced this year…maybe in program history," said Brock. "With the new format of single elimination, it will be vital to have great focus and ultimate confidence. We also know that our best version of our program is when we can out-team our opponents. We look forward to our whole team being involved in the energy and also the Tiger faithful joining us in Gulf Shores to cheer us on."