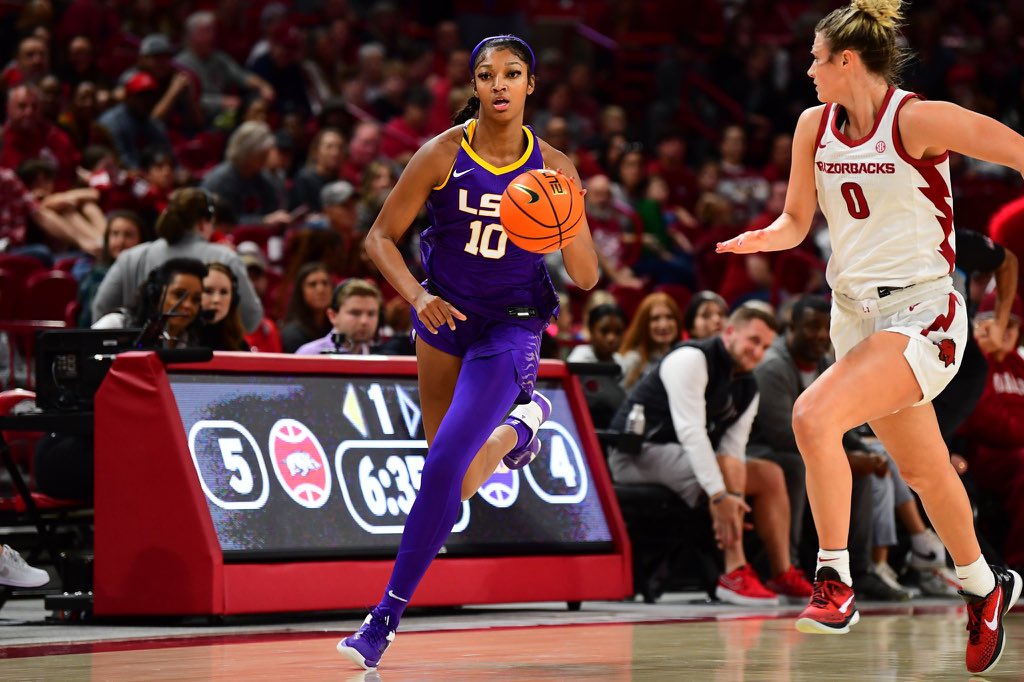 The ninth-ranked LSU women's basketball team will bring in the New Year with a home game at 2 p.m. against Vanderbilt at the Pete Maravich Assembly Center.
The Tigers (13-0, 1-0) opened Southeastern Conference play Thursday with a 69-45 victory at No. 24 Arkansas. A victory over the Commodores would mark the program's third 14-0 start and first since the 2005-06 season.
The game will be streamed by the SEC Network+ and broadcast locally by 107.3-FM.
"We're going to get ready for Vanderbilt," LSU Coach Kim Mulkey said. "I hope we have a great crowd Sunday at home. I know it's bowl season and all that good stuff, but this group deserves a great crowd Sunday afternoon."
No. 9 LSU (13-0, 1-0) will tip off the New Year on Sunday at 2 p.m. CT against Vanderbilt (9-6, 0-1) as the Tigers look to remain undefeated on the season in their first home game of SEC play.
"I don't know how good we are," Mulkey said after the Arkansas game. "When you see each other every day, sometimes you take for granted what you have. I don't take it for granted; we just go to work. We just know what our goals are."
LSU's defense limited Arkansas to season lows in field goals (17), field goal percentage (27.9), free-throw attempts (12), free throws made (five), free-throw percentage (41.7), rebounds (30) and assists (7). The Tigers also outrebounded the Razorbacks, 62-30.
Maryland transfer Angel Reese put together her 13th double-double of the season with 19 points and 16 rebounds. She leads the SEC in scoring (24.2) and rebounding (14.8) and is one of four players for the Tigers averaging double figures.
Senior guard Alexis Morris averages 13.2 points, freshman guard Flau'jae Johnson 12.9 and graduate student guard Jasmine Carson 11.8.
The Tigers are averaging a league-best 92.8 points a game.
Vanderbilt (9-6, 0-1) dropped its conference opener at home against Mississippi State (72-44). Sacha Washington led Vandy with 11 points and 9 rebounds.
The LSU team will conduct an autograph session afterward in the upper concourse outside of the Legends' Club.