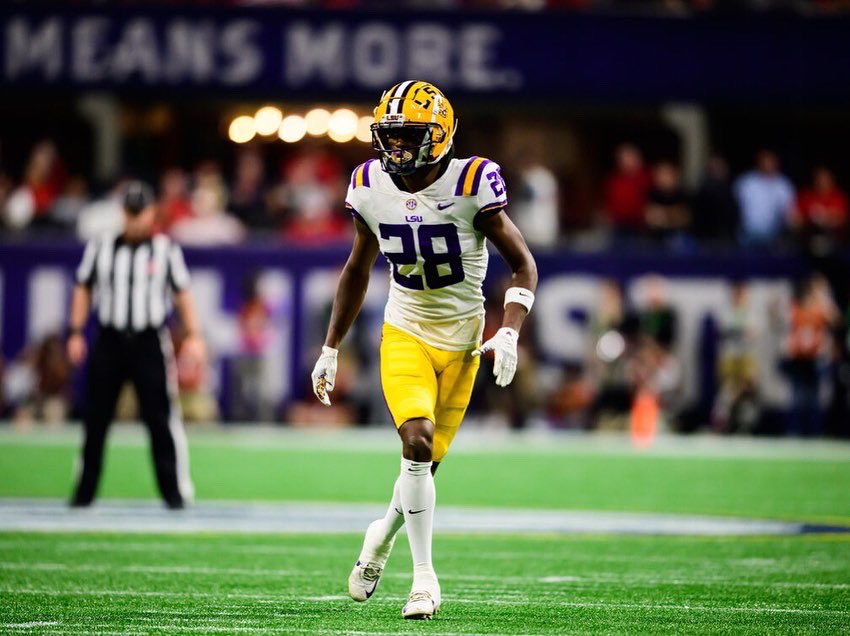 One of the LSU's more popular and respected team members says he'll return for the 2023 season.
Baton Rouge native Major Burns, in his second season at safety with the Tigers, announced his intention to fulfill another year of eligibility and be part of the Tigers' team.
"I have made some great relationships with great people," Burns said on his Twitter account. "Although this year has been amazing, I still feel as if we have some unfinished business here."
Burns is part of an LSU team currently preparing to face Purdue in the Jan. 2 Citrus Bowl at Camping World Stadium in Orlando. The game will be televised by ABC and will be broadcast locally by 98.1-FM.
Burns, a four-star recruit out of Madison Prep Academy, began his career at the University of Georgia, appearing in six games for the Bulldogs and making five tackles during the 2020 season.
Burns transferred to LSU where he signed under then head coach Ed Orgeron and when healthy, has remained a constant in the Tigers secondary the past two seasons.
The 6-foot-2, 187-pounder appeared in eight games with a highwater mark of eight stops against Florida State in the season opener and Georgia in the SEC Championship Game.
In between, Burns missed five games with an upper neck injury and his presence, especially his communication skills, were missed according to coach Brian Kelly.
Burns wound up with 32 tackles in 2022 with 3 ½ tackles for loss and an interception.
For his career, spanning 19 games, Burns has 62 tackles.