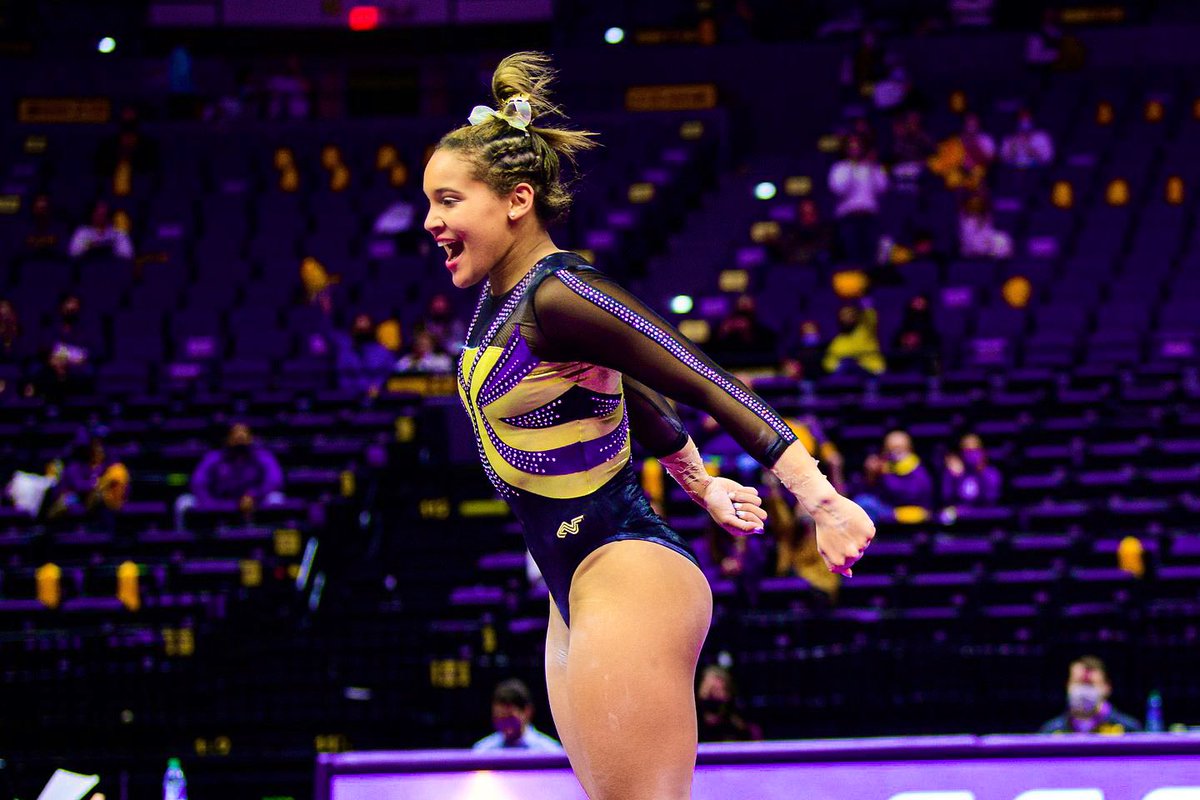 SALT LAKE CITY – No. 6 LSU gymnastics recorded a school road score Friday of 196.725 with it wasn't to surpass No. 3 and home standing Utah's score of 197.275.
"That was a solid start," LSU gymnastics coach Jay Clark said. "The difference in the meet was that we walked on almost all of our landings throughout the meet, and they didn't. We can land better than that. I'm proud of the fight and the fact that we can go on the road and not fall. It's a baseline start and we came very close to doing what we wanted to do, and now we're going to move on to the next and focus on getting better."
Haleigh Bryant and Aleah Finnegan finished as the co-all around leaders for LSU the meet, both scoring a 39.450 to share the title for the night.
LSU began on bars with Kiya Johnson (9.775), followed by Elena Arenas (9.75). Sophomore Alexis Jeffrey had a team-high 9.875 for her debut and Finnegan (9.75) was fourth followed by Alyona Shchennikova (9.775). Bryant (9.825) anchored the Tigers to finish the first rotation with a score of 49.000.
Arenas (9.85) began the second rotation on vault Shchennikova (9.825) and Finnegan (9.85) following. Sophomore KJ Johnson added a score of 9.775 on the night.
Kiya Johnson had a 9.875 before Bryant anchored (9.900), taking the individual vault title alongside Utah's Makenna Smith. The Tigers earned a 49.300 on the event.
Junior Sierra Ballard set the tone on floor (9.825) followed by Shchennikova (9.825) and Finnegan recorded a career high 9.950 to take the title. Kiya Johnson closed with a 9.900 to help LSU finish with a 49.375.
Senior Kai Rivers (9.7) lead off on beam and Bryce Wilson (9.775) and KJ Johnson (9.725) were solid. Bryant had a strong routine (9.85) while Finnegan (9.900) continued her dominant night and the Tigers finished with 49.050 on beam.
LSU continues its road trip as they take on Kentucky next week on January 13, at 5 p.m. CT on ESPN2.