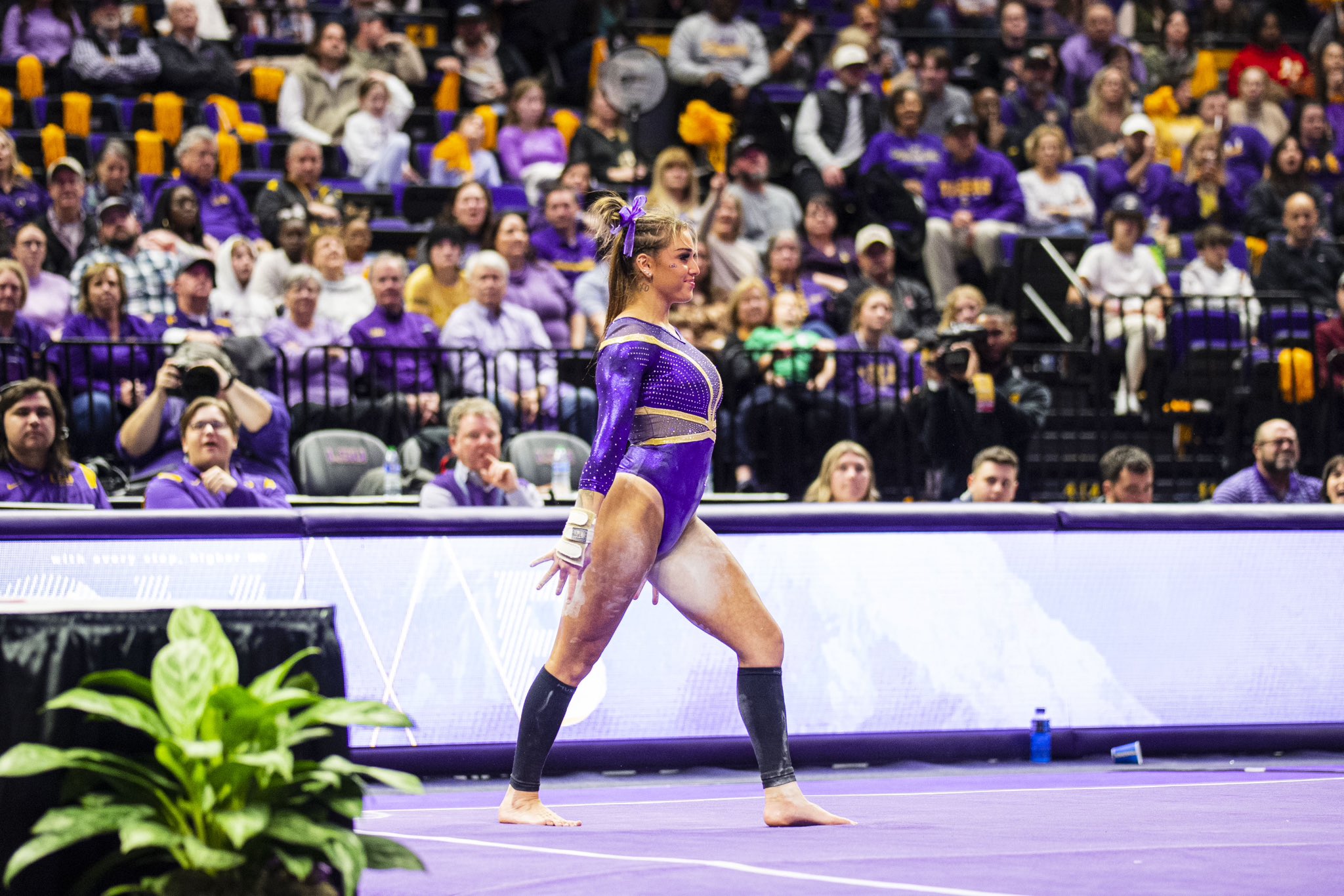 LSU sophomore KJ Johnson was selected this week's SEC Specialist of the Week following her performance in the team's win over No. 17 Georgia.
Johnson, who received the honor for the first time this season and second of her career, competed on vault and floor exercises against Georgia.
Johnson, a native of Dallas, Texas, delivered a season-high score of 9.950 on floor in the final rotation for LSU and was second in the competition. Her score of 9.875 on vault was fifth overall.
No. 9 LSU returns to action Friday at No. 5 Auburn at 7:30 on the SEC Network.