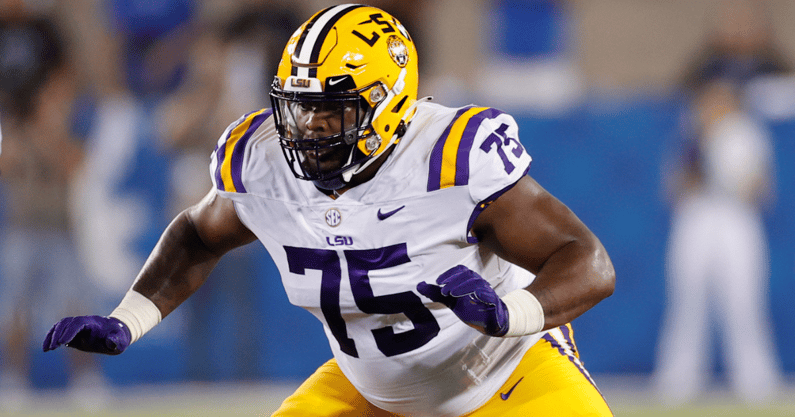 The fifth player off LSU's football team has declared for the 2023 NFL Draft, the first from an offensive lineman.
Redshirt junior Anthony Bradford, who settled in at right guard over the team's last 10 games, announced his plans Friday to enter the NFL Draft on his Twitter page.
The offensive line became one of the more settled positions on the team once Bradford found a home at right guard going into LSU's road game at Auburn. He became a fixture there and the 6-foot-5, 345-pounder became part of the same starting unit that also featured center Charles Turner, left guard Miles Frazier and freshman tackles Will Campbell and Emery Jones Jr.
LSU rushed for a school-record 39 touchdowns this season, including four in Monday's 63-7 win over Purdue in the Citrus Bowl.
Bradford, a native of Muskegon, Michigan, was a back up for two years after the former four-star prospect from Muskegon High signed with LSU and played in three games during the team's 15-0 run to the national championship in 2019.
Bradford played mainly on special teams in seven games in 2020 and was the team's opening-game starter in '21 at UCLA. He played in six games that season but didn't see any action over the team's final five games and missed the entire spring under first year coach Brian Kelly.
Bradford joins teammates BJ Ojulari, Jay Ward, Kayshon Boutte and Jaray Jenkins in opting for this year's draft instead of returning for the 2023 season.