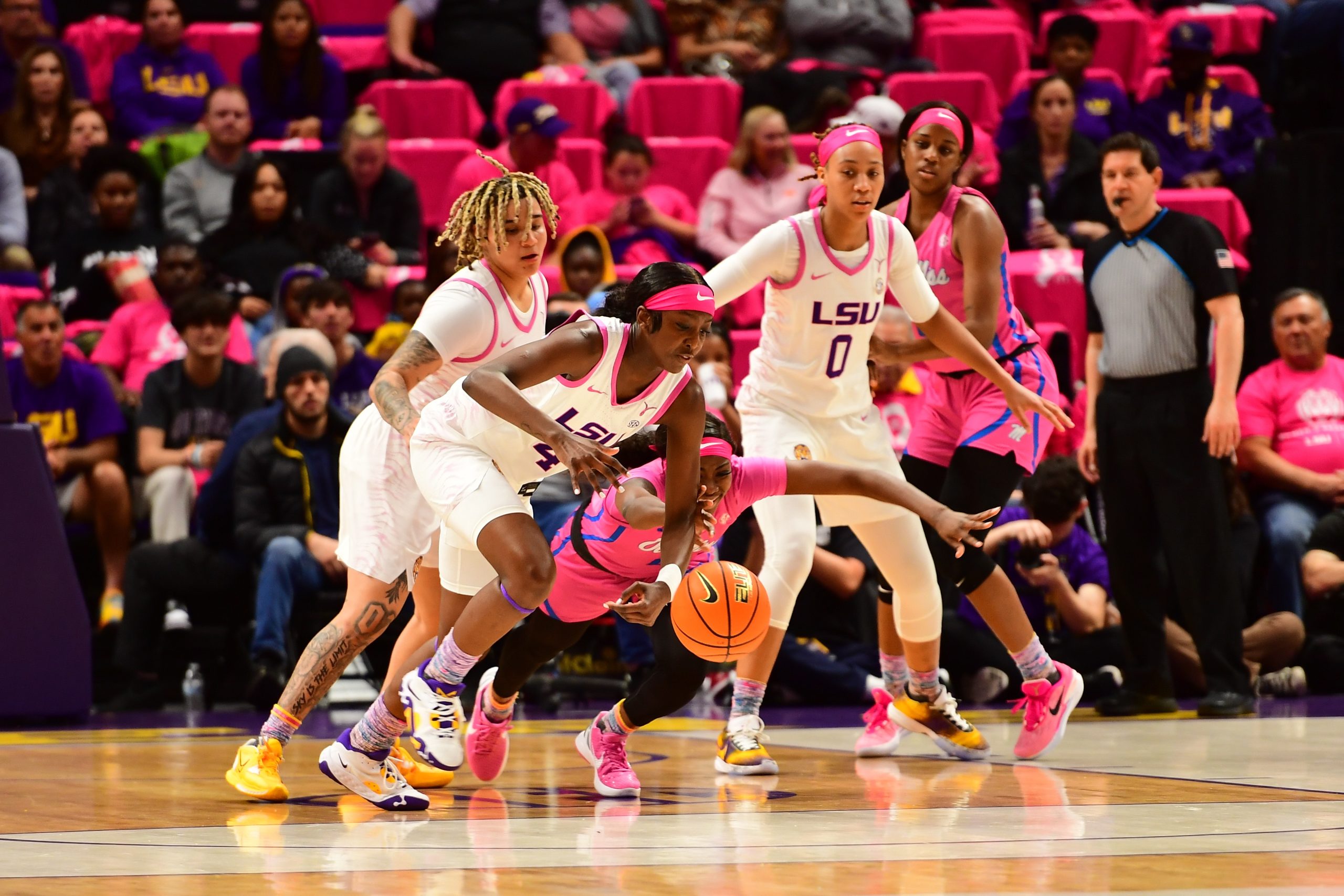 Fifth-ranked LSU returns to the scene of one of its six losses from a year ago when the Tigers visit Florida in the Exactech Arena in Gainesville. Florida.
The Tigers (24-1, 12-1 in SEC) face the Gators (14-12, 3-10) at 1 p.m. Sunday with the game set to be broadcast by the SEC Network. It can also be heard locally by 107.3-FM.
"Everybody's tired and you've got to fight through it because you'll get your second wind here when you head into March, I promise you – I've been through this too many times," LSU coach Kim Mulkey said after her team's 69-60 win over Ole Miss on Thursday. "It's going to be the same way art Florida. We went there last year; didn't we get beat there?"
Despite a season-high 35 points from All-SEC point guard Khayla Pointer, LSU lost to Florida, 73-72.
The Tigers are in second place in the SEC standings behind top-ranked South Carolina with three games remaining. They can finish in the top four in the league which carries a double-bye in the league's postseason tournament.
LSU responded to its first loss of the season, 88-64 at South Carolina, by doing enough to outlast Ole Miss behind Angel Reese's career-high 36 points and 20 rebounds in 40 minutes of play. Fifth-year guard Alexis Morris, who also played 40 minutes, added 15 points.
"I know last game I didn't help my team win and mentally it was tough on me for the past two days," Reese said. "I knew coming out here tonight my team needed me, and it was just about how I was going to respond. I think I responded well."
Florida has picked up SEC wins over Texas A&M and Vanderbilt this season and the Gators are currently riding a four-game losing streak. KK Deans (13.5 points), a transfer from West Virginia, senior Nina Rickards (12.2) and St. John's transfer Leilani Correa (11.7) are the team's double-digit scorers.