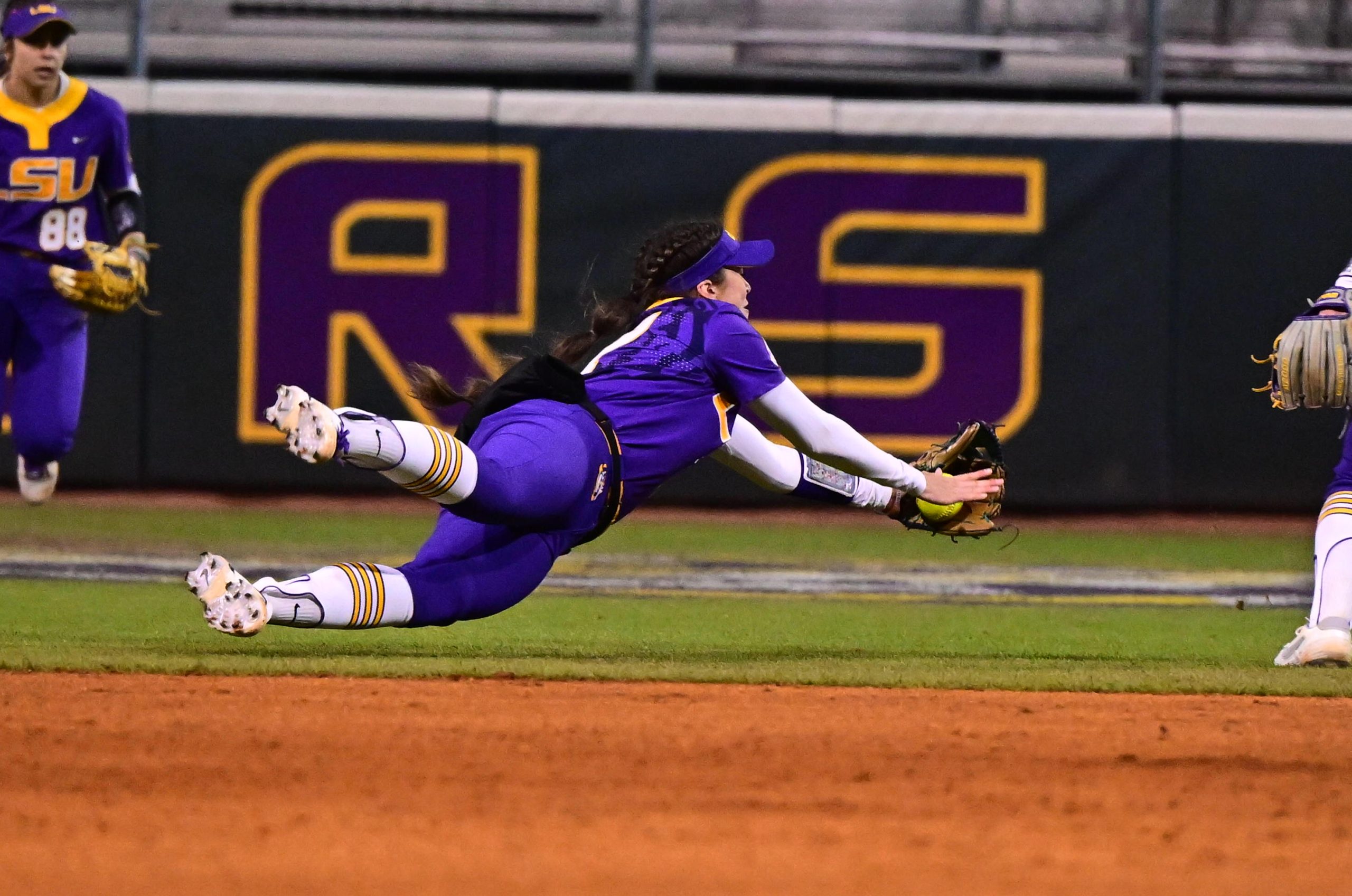 Fifth-year senior pitcher Ali Kilponen was able to keep a stronghold on the team's pitching Saturday in the Tiger Classic.
Kilponen pitched a three-hit shutout with eight strikeouts in the nightcap in a 1-0 victory over Central Arkansas at Tiger Park.
The No. 18 Tigers (9-0) began the day with another solid performance from the duo of starter Raelin Chaffin and reliever Sydney Berzon in a 2-1 victory over Utah.
"I think we have shown we can win in a lot of different ways," LSU softball coach Beth Torina said. "Today was the pitchers' day so I'm glad that we showed up."
LSU closes out play in the Tiger Classic with a rematch with Central Arkansas at 12:30 on Sunday.
LSU 1, UCA 0: Kilponen (3-0) struck out eight and walked one. She allowed a pair of singles in the sixth to Jenna Wildeman and Maddi Young but responded by getting Madi Young to pop out to shortstop Taylor Pleasants to end the threat.
LSU scored once in the fourth inning and collected two hits off losing pitcher Jordan Johnson (3-1).
Danieca Coffey, who had both of her team's hits, singled and was sacrifice to second by Ciara Briggs. Coffey scored the game's lone run on Pleasants' ground out to second base.
LSU 2, Utah 1: Chaffin (2-0) worked 4.1 innings, allowing five hits, one run (unearned) with a walk and five strikeouts. Berzon came on t0 pitch 2.2 innings of scoreless relief, yielding a hit and striking out three.
LSU put up two runs in the second inning and Chaffin and Berzon made them stand up.
Right fielder McKenzie Redoutey doubled in a pair of runs with Georgia Clark and Karli Petty on base having reached on a walk and a single, respectively.
The Utes closed to the final score in the fifth when Haley Denning scored an unearned run. Julia Jimenez singed off Berzon but was thrown out by catcher Maci Bergeron trying to steal second to end the inning.
Berzon retired Utah in order in the final two innings, including striking out the side in the sixth.