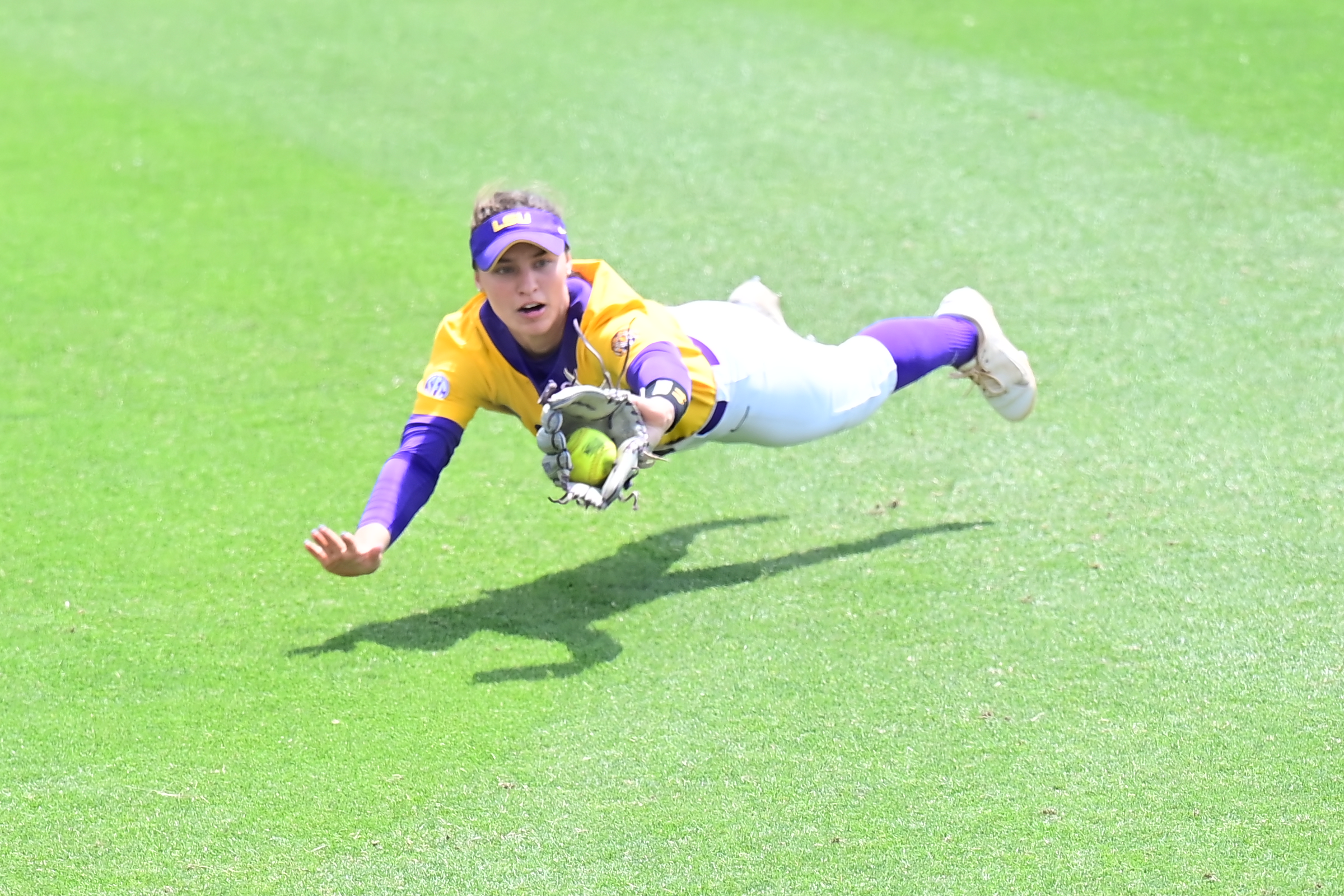 No. 14 LSU capped a perfect showing in its own Purple & Gold Challenge with a 7-0 victory Sunday over North Carolina State at Tiger Park.
The Tigers (31-6) rode the shutout pitching of winning pitcher Ali Kilponen and reliever Emilee Casanova.
Kilponen (9-3) pitched the first five innings, allowing three hits with two walks and five strikeouts. Casanova had a scoreless final two innings, yielding two walks and a strikeout.
"It was a good version of LSU softball," LSU softball coach Beth Torina said. "It was really important to be ourselves and get back on track this weekend."
LSU collected 10 hits off four pitchers with N.C. State's starter Madison Incoe (7-9) taking the loss. She allowed five runs (four earned) on five hits in 1.1 innings.
Lead-off batter Danieca Coffey led the Tigers with a 3-for-3 performance, scored twice and drove in a run. Raeleen Gutierrez also had multiple hits with a 2-3 performance, including her first homer of the season.
"Danieca Coffey has been leading us all year," Torina said. "She's such a special player. She's a tough out at the plate. She's got the short and power game. She has really led us all year long."
LSU scored five times in the first two innings to give Kilponen all of the support she needed.
Coffey, who led off the first with a single, wound up scoring on a wild pitch and Karli Petty singled in a run to left field.
Catcher Maci Bergeron drew a one-out walk and scored on McKenzie Redoutey's RBI-double and Coffey followed with a run-scoring double to center. She later scored on a throwing error after a steal of third base.
The Tigers capped their scoring in the fifth on solo homers from Georgia Clark – her seventh of the season – and Gutierrez crushed a 2-1 shot off the scoreboard in right.