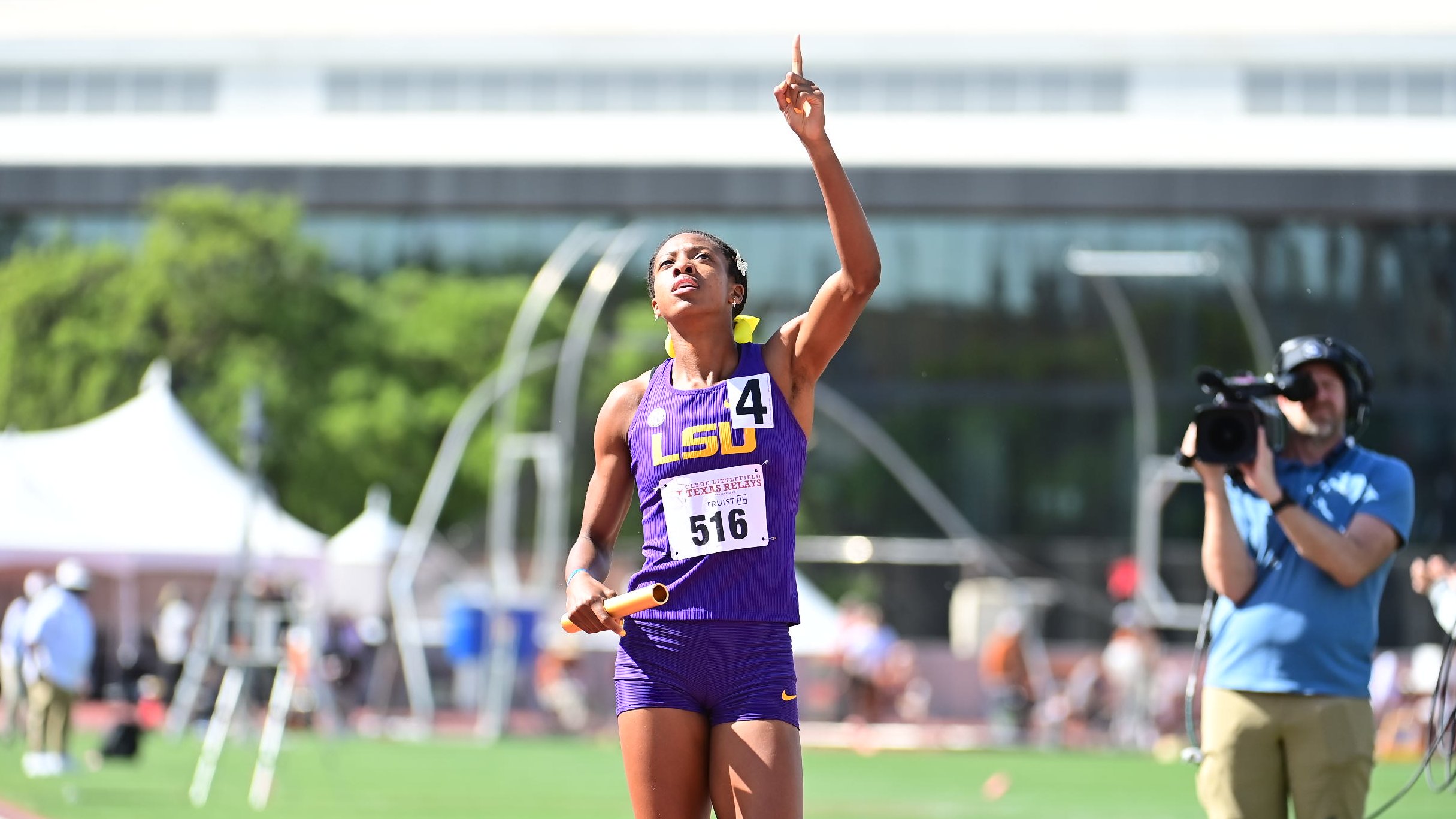 The LSU distance medley relays produced a pair of school record times in the 95th Annual Texas Relays at Michael A. Myers Stadium.
The men's team of Alex Selles, Mats Swanson, Ashton Hicks and Davis Bove ran a time of 9 minutes, 43.63 seconds which was a school record. The Tigers were second in the event.
LSU's DMR team of Cindy Bourdier, Garriel White, Michaela Rose and Lorena Rangel-Batres clocked at 8:20.69 to win the meet in 10:59.86. In the process they set a school record, Texas Relays record and produced the nation's top time.
LSU's men broke through in the 4×100 relay with a time of 38.53 seconds with the team of Brandon Hicklin, Dorian Camel, Da'Marcus Fleming and Godson Oghenebrume.
With the team of Rangel-Batres, Callie Hardy, Bourdier and Rose, the LSU women won the 4×800 relay in a Texas Relays record time of 8:20.69 – the top time in the world and No. 3 in school history.
Shani'a Bellamy captured the 100 meters with a PR of 13.14 seconds.
The quartet of Alia Armstrong, Leah Phillips, Tionna Beard-Brown and Thelma Davis finished third in the 4×100 relay in a time 43.30 seconds.
Armstrong also produced a second place in the 100 hurdles (12.57) just ahead of Phillips in third place (12.95). Davies was third in the 200 (22.91) and fifth in the 100 (11.29).
Discus thrower Claudio Romero was third in the event with a 201-1 effort, the third best in school history.