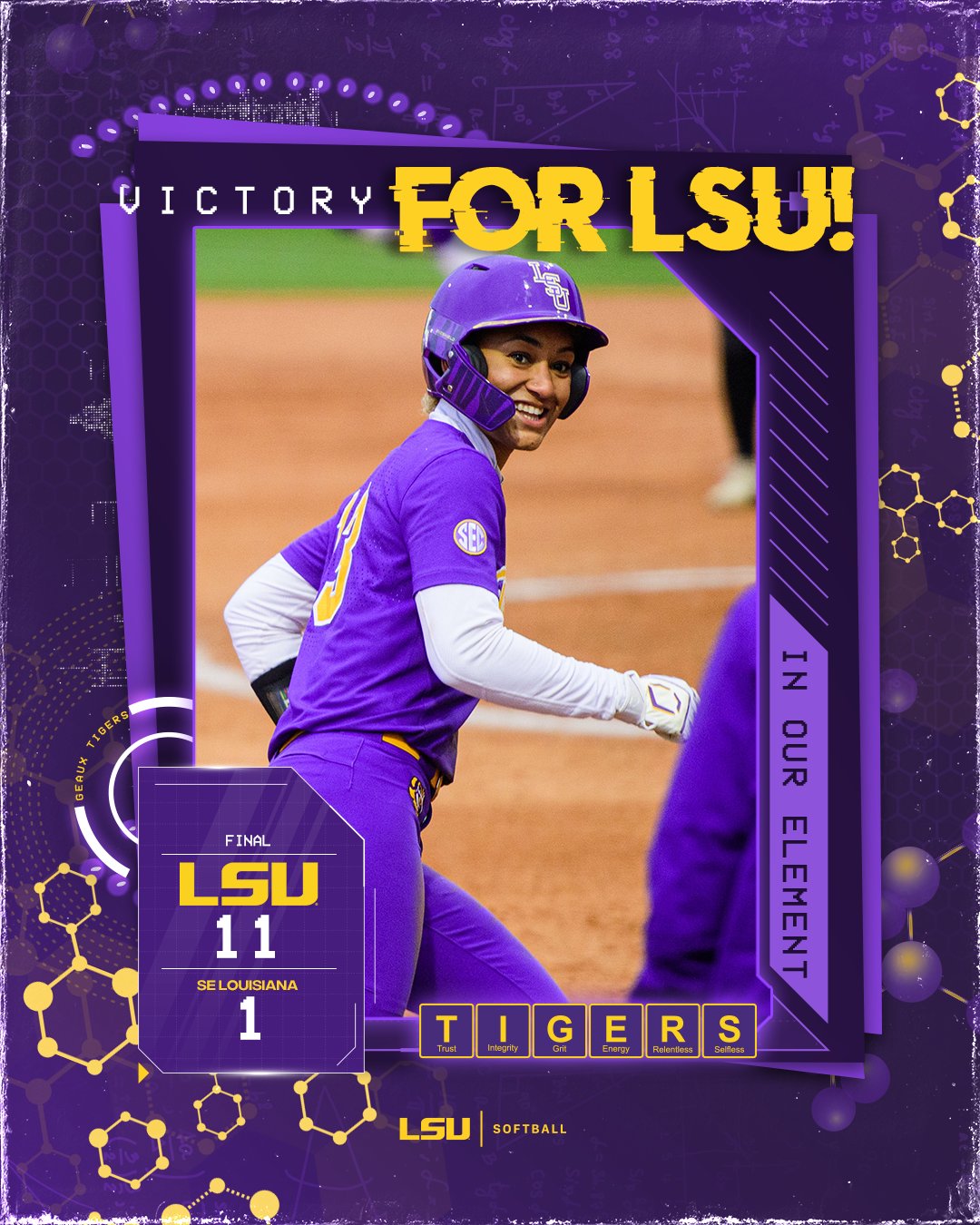 LSU has another freshman pitcher making waves this season.
Freshman Alea Johnson improved to 5-0 with her second complete game of the season and the Tigers backed her offensively with a run-rule victory on Wednesday 11-1 in six innings over Southeastern Louisiana at North Oak Park in Hammond.
"I think tonight was a battle," LSU softball coach Beth Torina said. "Our team continued to put the pressure on throughout the whole game. They scored runs in four of the six innings which allowed us to have control of the game all night."
Johnson overcame a season-high nine walks and limited Southeastern Louisiana (20-6) to a run on three hits with a season-high six strikeouts. She lost her bid for a shutout on a solo homer in the second inning by Maddie Watson.
No. 12 LSU (23-2) completed a lengthy 10-game road swing with nine victories going into Friday's three-game home stand against Tennessee in SEC play. The opener for Friday has been rescheduled for a 7 p.m. start.
Third baseman Danieca Coffey led LSU's 10-hit attack with a 3-for-4 performance. Second baseman Karli Petty and right fielder McKenzie Redoutey each had two hits with Redoutey driving in a pair of runs and Taylor Pleasants (1-2) also driving in a pair of runs.
LSU took a 4-0 lead in the second inning against losing pitcher Cierra Blanchard (9-3).
The Tigers loaded the bases with two outs with Pleasants and Georgia Clark each drawing consecutive walks. The Tigers also took advantage of the first of three errors by the Lions for another run and left fielder Ali Newland drew the third bases-loaded walk to force in another run.
LSU took a 4-1 lead into the fourth when they scored another unearned run on an error. They put the game out of reach with two runs in each of the fifth and sixth innings.
The Tigers ignited a two-out rally in the fifth when Pleasants drove in a run with a single and an error on the play added another run. Newland and Petty singled with an out in the sixth and Redoutey followed with a 2-run double and also scored LSU's fifth unearned run on an error on the play.