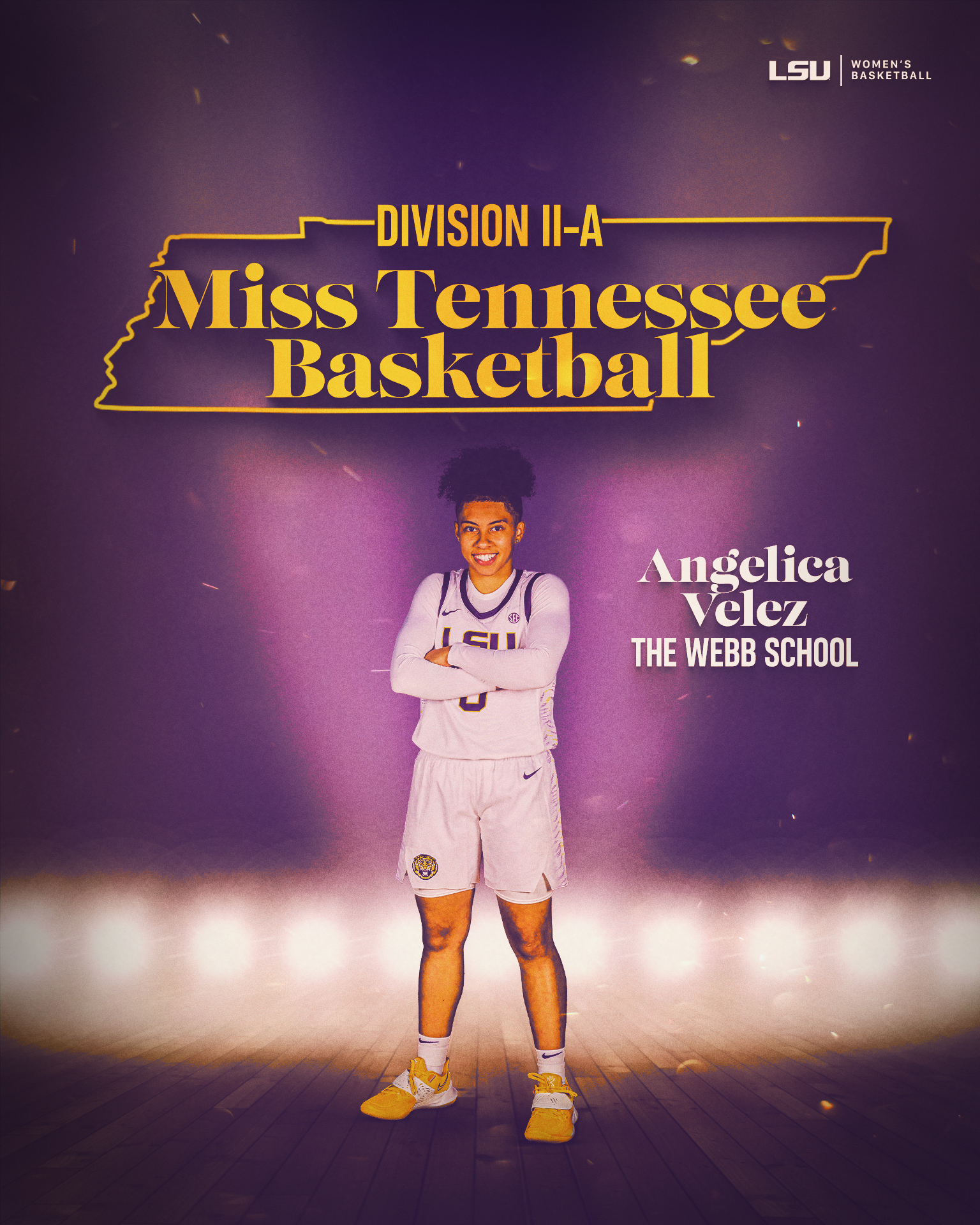 LSU signee Angelica Velez of The Webb School was named the 2022-23 Division II-A Miss Tennessee Basketball.
Velez, one of four players that make up LSU's No. 1 ranked recruiting class, recently won her second consecutive Tennessee state championship to finish her high school career.
Velez teamed with Aaliyah Del Rosario, also an LSU signee, to help The Webb School to the Tennessee Division II-A state championship the past two seasons.