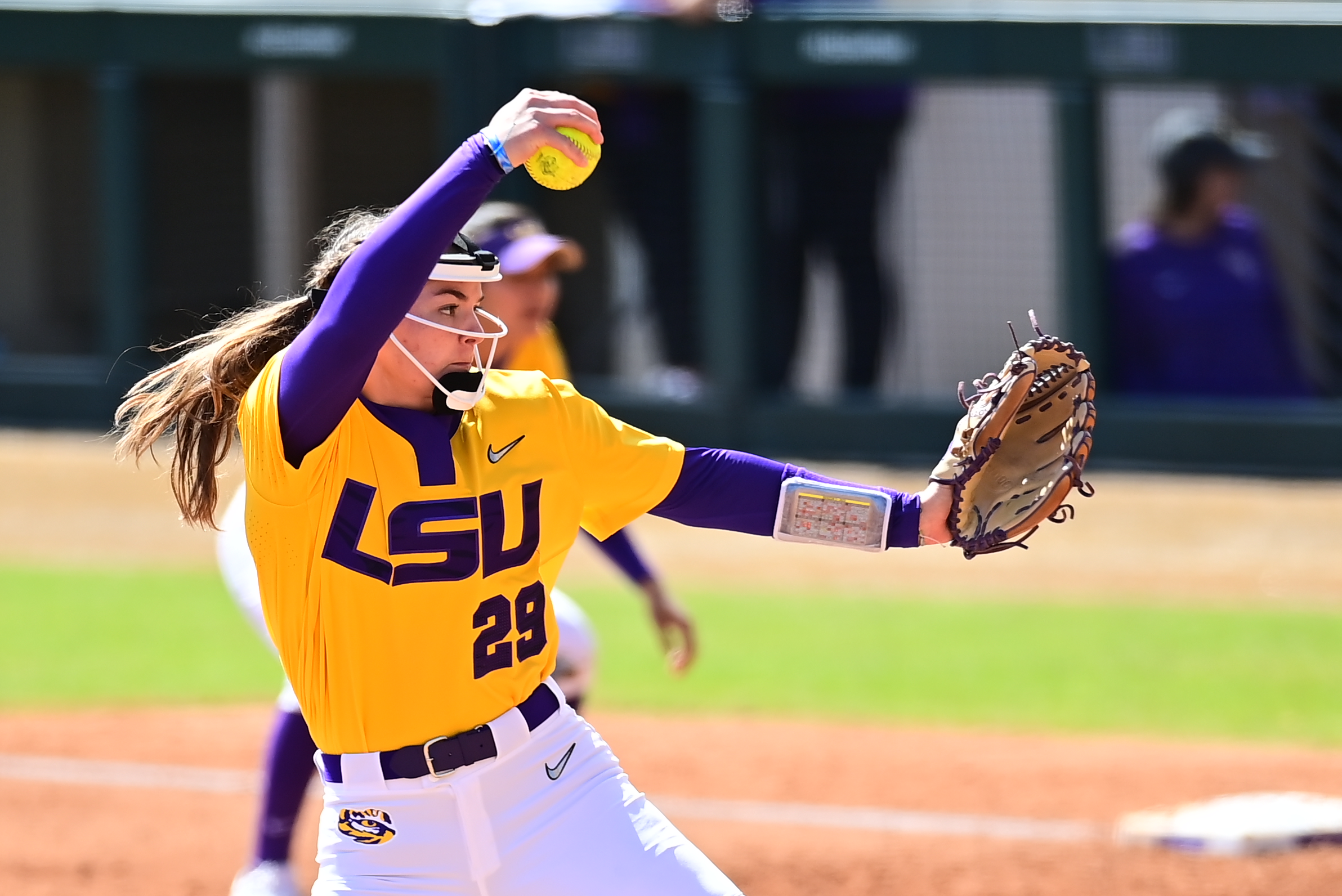 No. 18 LSU's softball team showed over the final two days of its Tiger Classic that it's comfortable playing in tight quarters.
A day after winning a pair of one-run games, the No. 18 Tigers found themselves in another low-scoring, pitching-dominated contest Sunday with Central Arkansas.
LSU turned to the combination of Sydney Berzon and Ali Kilponen in the circle and the led by Ciara Briggs' three-hit outing, the Tigers were able to scratch out a 3-1 victory at Tiger Park.
It's the first time LSU's 10-0 to start a season since 2018.
The Tigers overcame a 1-0 deficit with two runs in the bottom of the fourth and added another run in the sixth.
Danieca Coffey forced in the tying run on a bases-loaded walk in the fourth and Briggs (3-for-4) added a run-producing bunt.
The Tigers, who outhit UCA 9-5, added some insurance in the sixth when Briggs scored on a bases-loaded wild pitch.
Berzon (3-0) worked 4.1 innings, allowed four hits, one run (unearned), walked none and struck out six.
Kilponen entered the game with one out in the fifth after Central Arkansas had two runners on after Tremere Harris and Madi Young both walked. Kilponen got Mary Kate Brown to pop to shortstop Taylor Pleasants and struck out Morgan Nelson swinging to end the inning.
Kilponen earned her first save with 2.2 innings of scoreless relief. She struck out two.
LSU returns to action Tuesday at Louisiana Tech at 6 p.m. before traveling Wednesday to UL-Monroe for a 6 p.m. game.