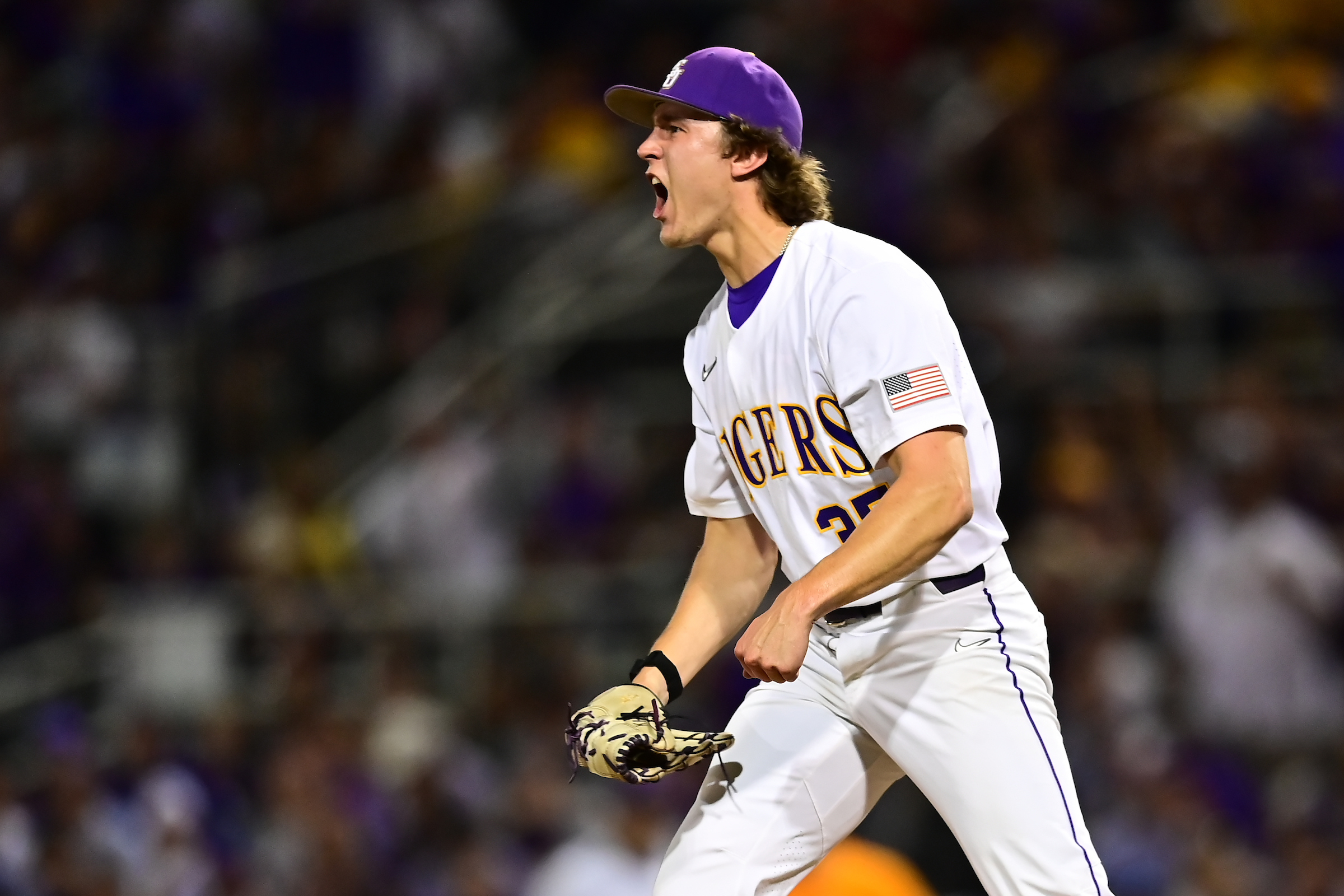 Tennessee's heralded starting pitcher Chase Burns probably didn't know what hit him.
One thing is certain. LSU had him seeing double all night.
LSU catcher Brady Neal and second baseman Gavin Dugas hit back-to-back home runs in the bottom of the fourth inning to power the No. 1 Tigers to a 6-4 victory over No. 9 Tennessee inside Alex Box Stadium, Skip Bertman Field.
End 1 | What goes up, must come down.

TENN – 1
LSU – 3 pic.twitter.com/y2AgZ2lb77

— LSU Baseball (@LSUbaseball) March 31, 2023
LSU (24-3, 6-2 in SEC) clinched its third straight SEC series. The series finale is set to begin at 1 p.m. Saturday on SEC Network+. The matchup can also be heard on the LSU Sports Radio Network.
"I'm really proud of the team tonight in every phase of the game," LSU coach Jay Johnson said. "I think our offense did a tremendous job against a great pitcher in Chase Burns. That was a high-level offensive performance, getting 12 hits and six runs on the board against some excellent arms."
LSU starter Ty Floyd (5-0) earned the win after battling through tough situations over his 5.0 innings of work. He finished with four strikeouts while giving up four runs on six hits.
A pair of LSU freshman relievers, Chase Shores and Griffin Herring, shut down Tennessee's potent offensive attack over the final four innings, allowing no runs on two hits.
Herring earned his first save of the season, pitching 2.0 scoreless innings with no hits, no walks and four strikeouts.
Shores sends 'em down swinging @ChaseShores | SECN pic.twitter.com/lqdZokCbQo

— LSU Baseball (@LSUbaseball) April 1, 2023
"Chase and Griffin are two future Major League pitchers," Johnson said. "I think their poise really stands out to me, because you know they're talented. In that environment, to slow the game down and execute like that shows a lot about both of them."
Burns (2-2) was charged with the loss after tossing 3.1 innings and allowing five runs on seven hits.
Tennessee shortstop Maui Ahuna opened the scoring for the Vols in the top of the first. He launched a home run to center field for a 1-0 lead.
LSU responded in the bottom of the first with three straight doubles that yielded three runs. First baseman Tre' Morgan started the offensive output with the first of four doubles in the inning.
After a strikeout, LSU posted doubles by third baseman Tommy White, designated hitter Cade Beloso and right fielder Josh Pearson. The Tigers finished with seven doubles on the night.
Tennessee (20-8, 3-5 in SEC) tightened the margin in the second inning with another solo shot to left field from centerfielder Hunter Ensley, and third baseman Zane Denton's two-run dinger to right-center for a 4-3 lead.
Neal, the Tigers' freshman catcher, immediately answered with a solo dinger in the bottom half, tying the game at 4-4.
"Brady is a really confident young man," Johnson said. "He is playing phenomenal baseball and continues to take professional at-bats against high-level pitching."
Dugas put LSU ahead to stay by sending his ninth homer of the season over the left-field wall. In the sixth inning, a sacrifice fly by White tacked on another run to increase the lead to 6-4.
Late in the game, the sold out crowd of more than 12,000 at the Box, erupted in celebration when it was informed that the LSU Lady Tigers had defeated Virginia Tech, 79-72, at the Women's Final Four in Dallas and were advancing the play for the national championship on Sunday in Kim Mulkey's second season.
By then, it's safe to assume Tennessee had seen enough.
Congratulations to @LSUwbkb on advancing to the National Championship from Alex Box Stadium!#GeauxTigers | SECN pic.twitter.com/Df2qUvdKw9

— LSU Baseball (@LSUbaseball) April 1, 2023