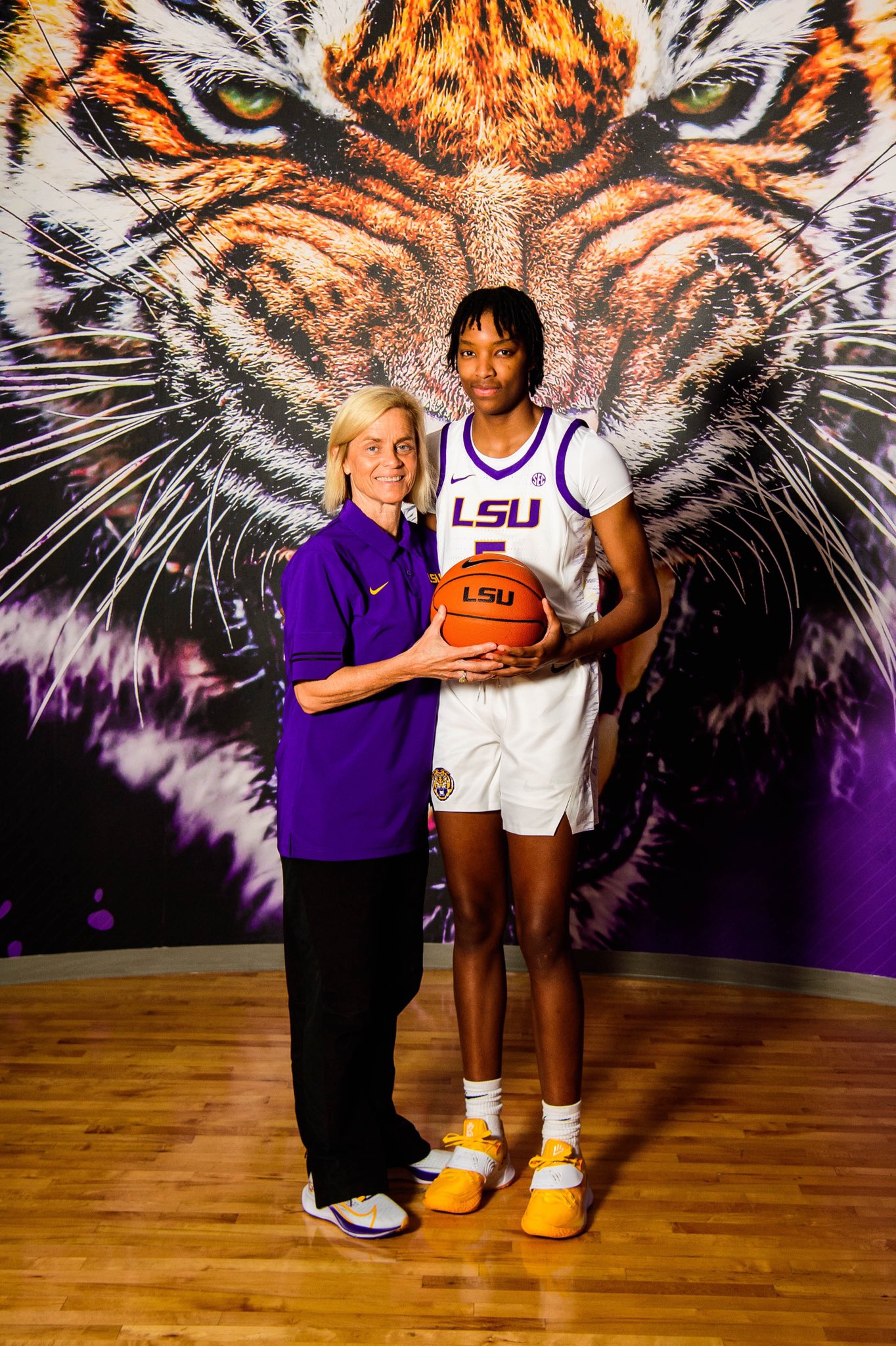 Power forward Sa'Myah Smith of DeSoto, Texas has experienced a basketball career that's run a gamut of emotions.
Nearly midway through her sophomore year Smith, a 6-foot-2 prospect, suffered a season-ending ACL injury Dec. 28 during a regular-season tournament.
Smith regained her form and led DeSoto to its first Class 6A state championship this past season where she was named MVP of the state tournament.
Smith, a four-star prospect rated the nation's No. 57 overall prospect by ESPN's HoopGurlz.com, took that step further Sunday with a video that revealed her college intentions with a commitment to LSU, becoming the Tigers' first pledge in the Class of 2022.
"Playing basketball at a high level had always been a dream of mind," Smith said. "But I did have to overcome obstacles to get here. I can only choose one (school)."
Smith thanked all of the college coaches that recruited her and standing in her home gymnasium, revealed an LSU t-shirt to climax the video.
The NCAA's early signing period for men's and women's basketball runs from Nov. 10-17.
Smith announced her top five schools in January that contained Arizona, Baylor, Kentucky, Tennessee and Texas Tech.
LSU hired three-time NCAA championship winning coach Kim Mulkey away from Baylor on April 25. Mulkey extended a scholarship to Smith in May and secured an official visit in June.
Smith was voted the Dallas Morning News' All-Area Newcomer of the Year after her freshman season with averages of 9.5 points, 9.0 rebounds and 5.8 blocks.
She injured her knee in December of her sophomore season before beginning her recovery process in which she returned to 100% health, averaged 13 points and 10 rebounds and led DeSoto to the state title this past March with a 53-37 win over Cypress Creek.
Smith, the nation's No. 12 rated power forward, is regarded for her athleticism in transition, ability to score through contact in the paint area and is a fierce rebounder.