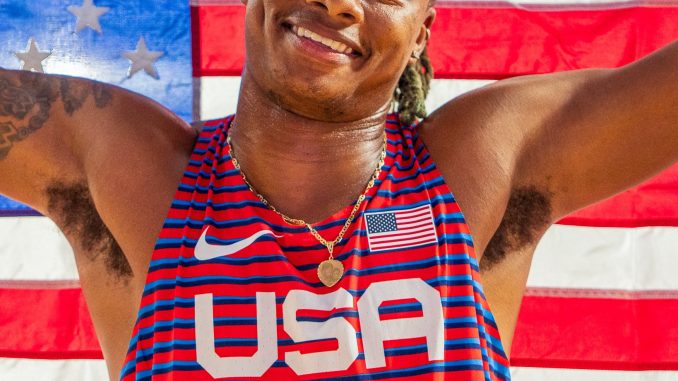 Former LSU All-American and NCAA champion JuVaughn Harrison won a silver medal in first trip to the 2023 World Athletics Championship on Tuesday.
Harrison and Italy's Gianmarco Tamberi both reached world-leading heights of 2.36 meters (7 feet, 8.75 inches) in one of the most exciting moments of the meet so far. The height of 2.36m tied Harrison's personal-best from 2021.
The 24-year-old Harrison of Huntsville, Alabama was ninth in last year's World Championships in Eugene, Oregon.
"It was definitely a lot of fun – I love great competition and going up against great competitors pushes you to compete better and that's what happened tonight," said Harrison said.
Harrison successfully cleared his first three heights of 2.25 meters (7-4.5), 2.29 meters (7-6), and 2.33 meters (7-7.75).
Ultimately Tamberi got the better of Harrison, only needing one attempt at the height of 2.36m while Harrison needed two.
Harrison attempted to clear 2.38 meters (7-9.75) along with Tamberi, but was unable to make it in his three attempts.
"JuVaughn is a super athlete, such a great talent as he is improving every year, and it will be tough to beat him at the Olympic Games, but I enjoyed competing against him tonight," said Tamberi. "He's a great athlete and a great person too."