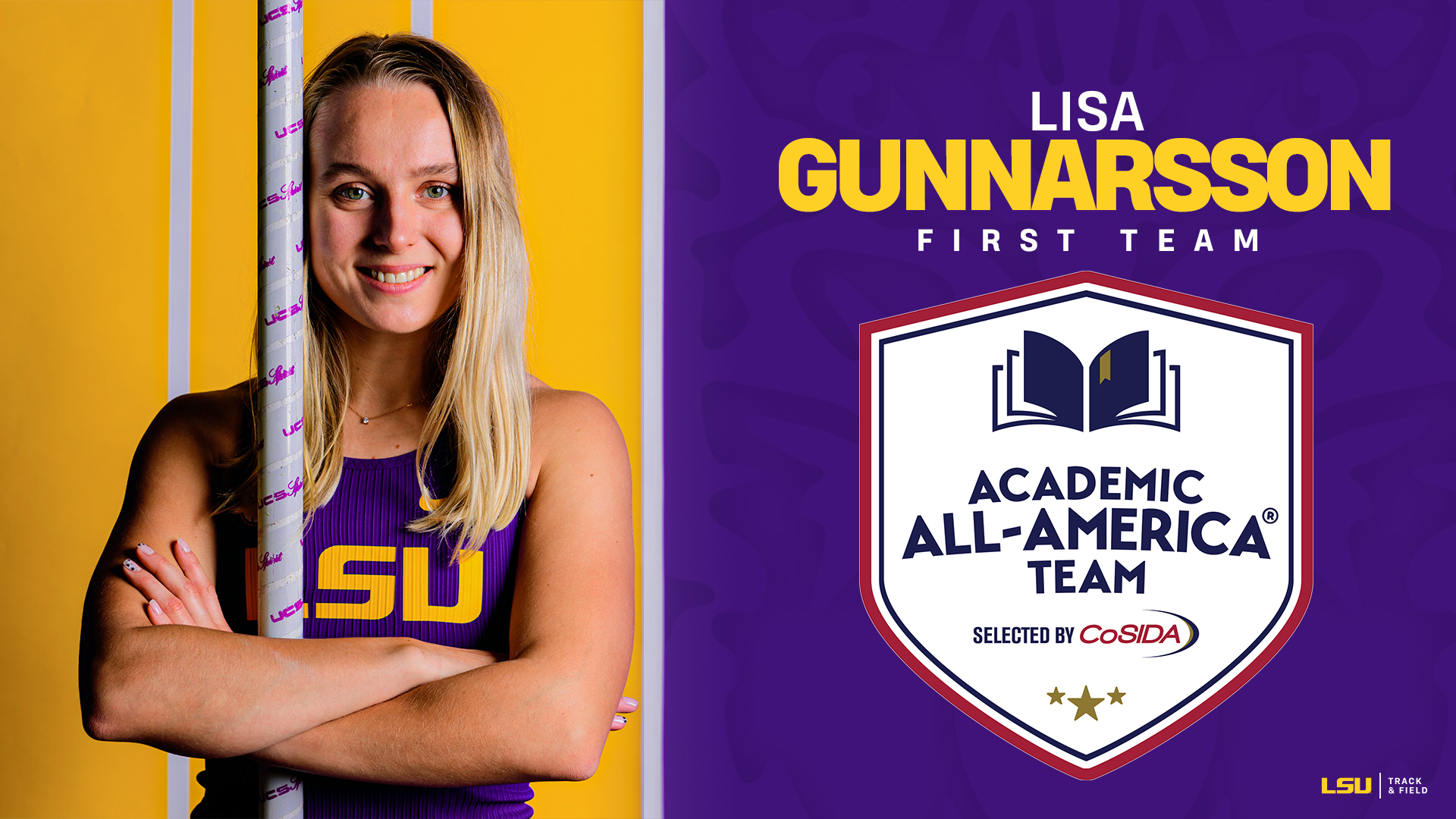 Lisa Gunnarsson, a two-time NCAA champion and the greatest pole vaulter in LSU women's track and field history, was named on Tuesday a CoSIDA first team Academic All-American for the third time.
Gunnarsson, a native of Sweden who majors in mechanical engineering, is a seven-time All-American who completed her LSU career earlier this month by placing third at the NCAA Championships in Eugene, Ore., with a vault of 14 feet, 11 inches.
Gunnarsson recorded a lifetime-best clearance of 15-3 in March, establishing the LSU school record. She finished second at the SEC Outdoor Championships in May with a mark of 14-1 3/4.
She was the 2021 NCAA champion in the pole vault, both indoors and outdoors, becoming the first woman to sweep the indoor/outdoor pole vault titles since Kylie Hutson of Indiana State in 2010.
Gunnarsson was a four-time All-SEC performer and the 2020 SEC Outdoor pole vault champion, and she was voted the 2021 SEC Scholar-Athlete of the Year for women's outdoor track and field.
She has also excelled on a global level, holding the World U18 Record and the Swedish U20 Record during her vaulting career.