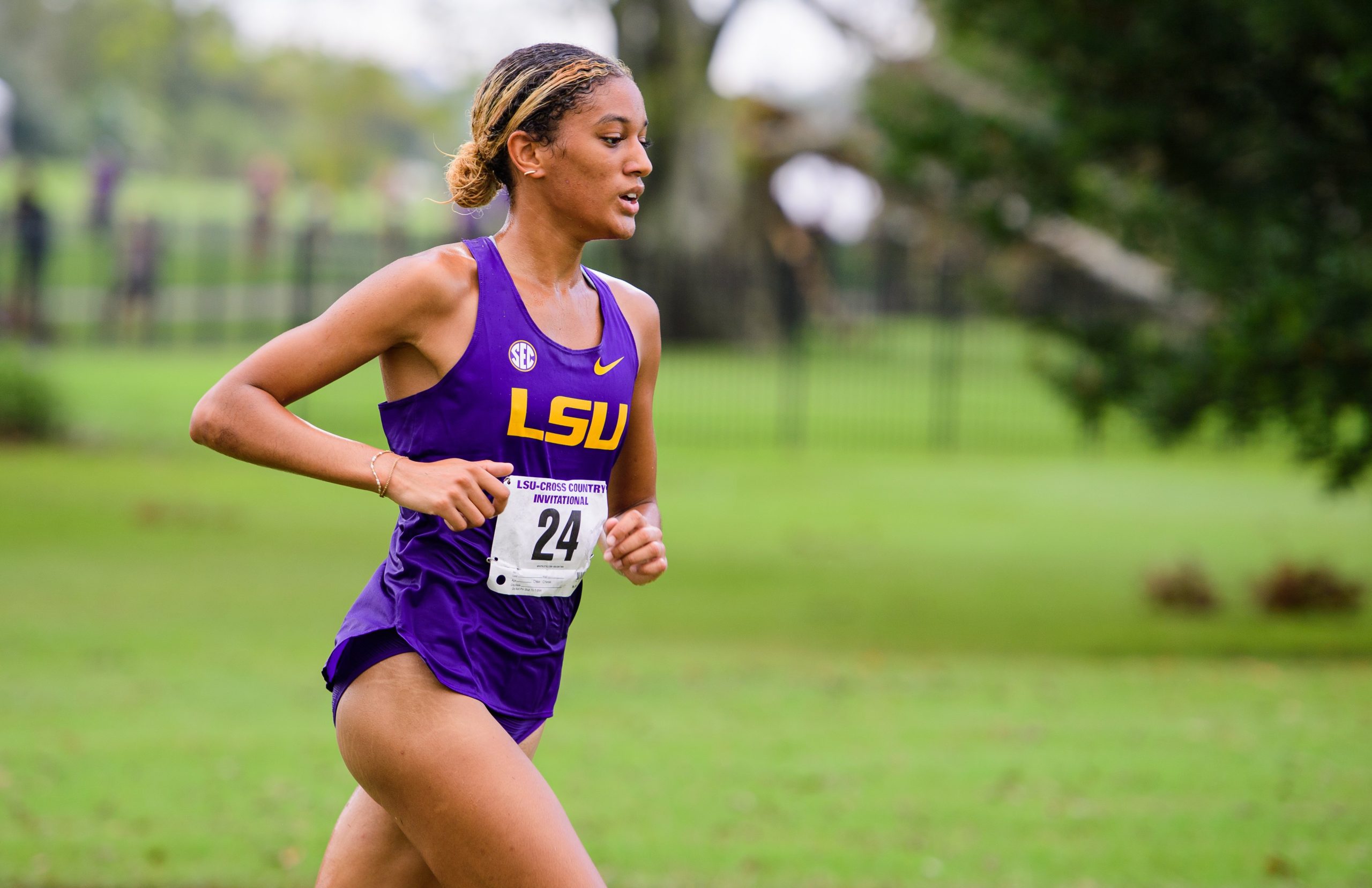 While LSU fell well below expectations for both its men's and women's teams at Friday's Southeastern Conference cross country meet, sophomore Katy-Ann McDonald provided a shining light.
McDonald, a sophomore, started strong and finished in 20th place to highlight the LSU women in the 6K race at Gans Creek Cross Country Course in Columbia, MO.
McDonald wound up with a time of 20 minutes, 56.7 seconds with LSU finishing 10th in the race. She's been the Tigers' top finisher all three meets she's competed this season.
No. 15 Arkansas extended its streak of SEC titles to eight straight with a total of 68 points. The Razorbacks had four of their runners among the top 20 finishers, including No. 3 and 10 overall.
No. 11 Ole Miss (83) was second with No. 5 Alabama (91), led by overall winner Mercy Chelangat (19:55.2), third. Kentucky (93) was fourth and Tennessee (136) fifth.
McDonald jumped out to a strong start and was second to Florida's Parker Valby through the first 2,000 meters and fluctuated between 14-15th between 3,000 to 5,000 meters.
Ashley LaJocies was LSU's second finisher after McDonald in 39th (21:35.4), Lorena Rangel was 52nd (21:50.2), Alicia Stamey 72nd (22:22.4) and Doria Martingayle 73rd (22.26.9).
LSU's men didn't fare much better with a 12th place finish with 261 points. South Carolina and Mississippi State didn't field teams in the race.

Davis Bove topped the Tigers for the fourth time this season in 26th place (24:18.3), ahead of teammate Eric Coston (24:47.0) who was 35th.
No. 6 Arkansas defended its team championship with 40 points. The Razorbacks showed off its strength with three runners in the top 10 and five among the top 12.
Ole Miss (59) was second followed by Missouri (105), No. 22 Alabama (132), which featured the overall champion Eliud Kipsang (23:33.5) and Tennessee (169).
Jackson Martingayle was LSU's third runner across the line in 48th place (25:05.1) followed by Garrett Hamilton in 75th (26:.02.2), Jack Wallace 77th (26:13.3) and Will Dart 78th (26.14.4).