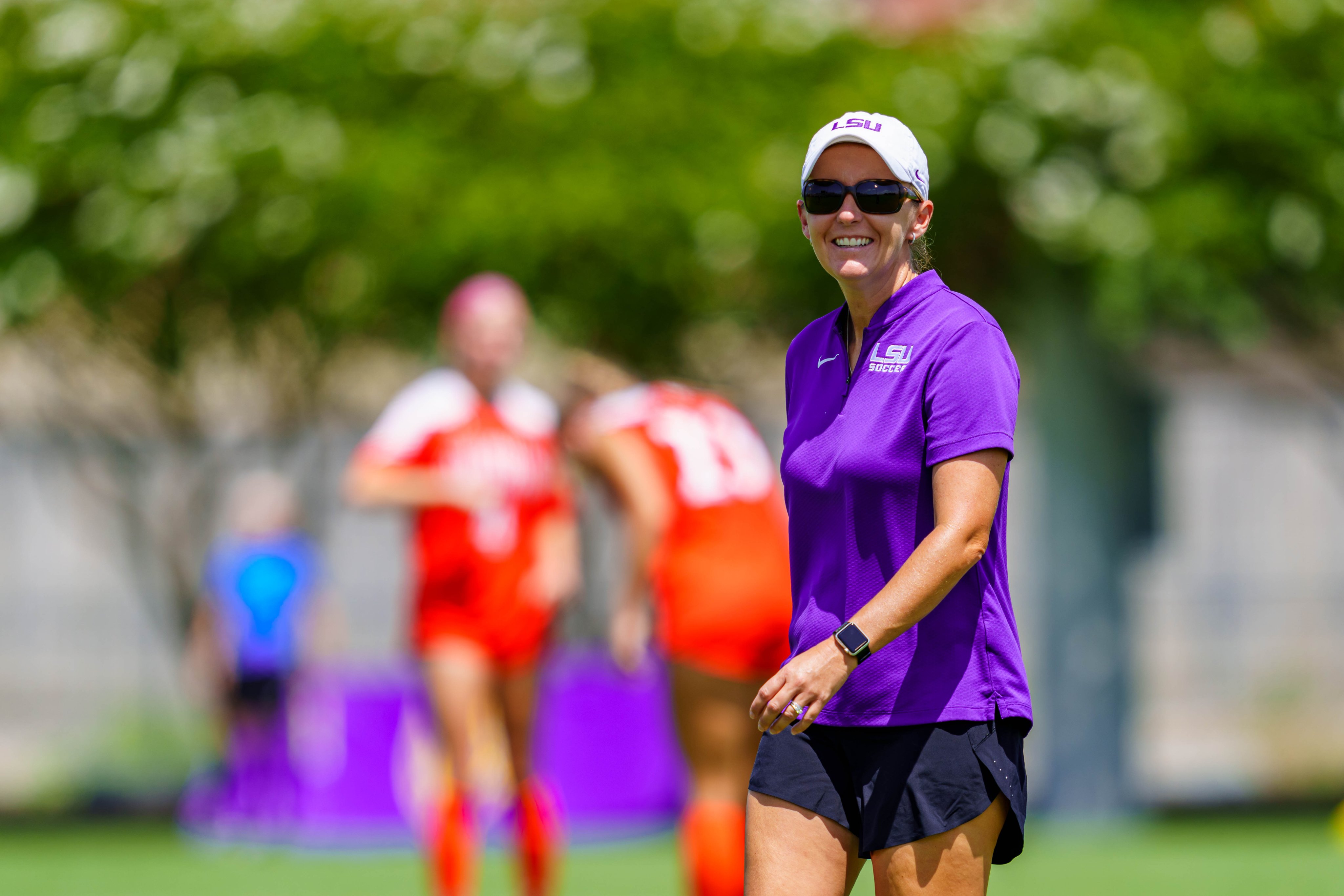 After reaching the first round of the NCAA Tournament, LSU's soccer program released its 2022 schedule that will feature 17 regular season matches with seven of those at home.
The Tigers, under third-year head coach Sian Hudson, posted a 11-8-1 record last season. They reached a program best No. 5 national ranking and achieved a 4-2 win over fourth-ranked Arkansas, the highest ranked win in school history.
LSU received its seventh berth into the NCAA Tournament where they lost at Memphis.
For the second straight year LSU will experience exhibition play with a pair of matches at Baylor (Aug. 11) and Houston (Aug. 14). The Tigers open the season Aug. 18 at home against Stephen F. Austin and four days later Aug. 21 will host South Florida.
LSU will be on the road for four straight matches with trips to Pepperdine (Aug. 25) and San Diego (Aug. 28) before venturing to Southern Mississippi (Sept. 4) and then to New Jersey to face Princeton (Sept. 8) and Rutgers (Sept. 11).
LSU begins SEC play Sept. 18 at Vanderbilt before finishing the month at home with Missouri (Sept. 22) and a road trip against Mississippi State (Sept. 25).
The team's longest road stretch of the season begins as the Tigers end the month of August in California as they travel to Pepperdine (August 25) and then San Diego (August 28). September opens with a trip to Hattiesburg, Mississippi to take on Southern Mississippi (September 4) before heading to the state of New Jersey to take on Princeton (September 8) and Rutgers (September 11).
LSU is scheduled to play seven times in October with Kentucky (Oct. 2), Alabama (Oct. 9), Auburn (Oct. 23) and OIe Miss (Oct. 27) all visiting LSU's Soccer Complex. The Tigers travel to Texas A&M (Oct. 6), Tennessee (Oct. 14) and Arkansas (Oct. 20).
The SEC Tournament is scheduled to begin Oct. 30 in its new home in Pensacola, Florida with the final set for Nov. 6.