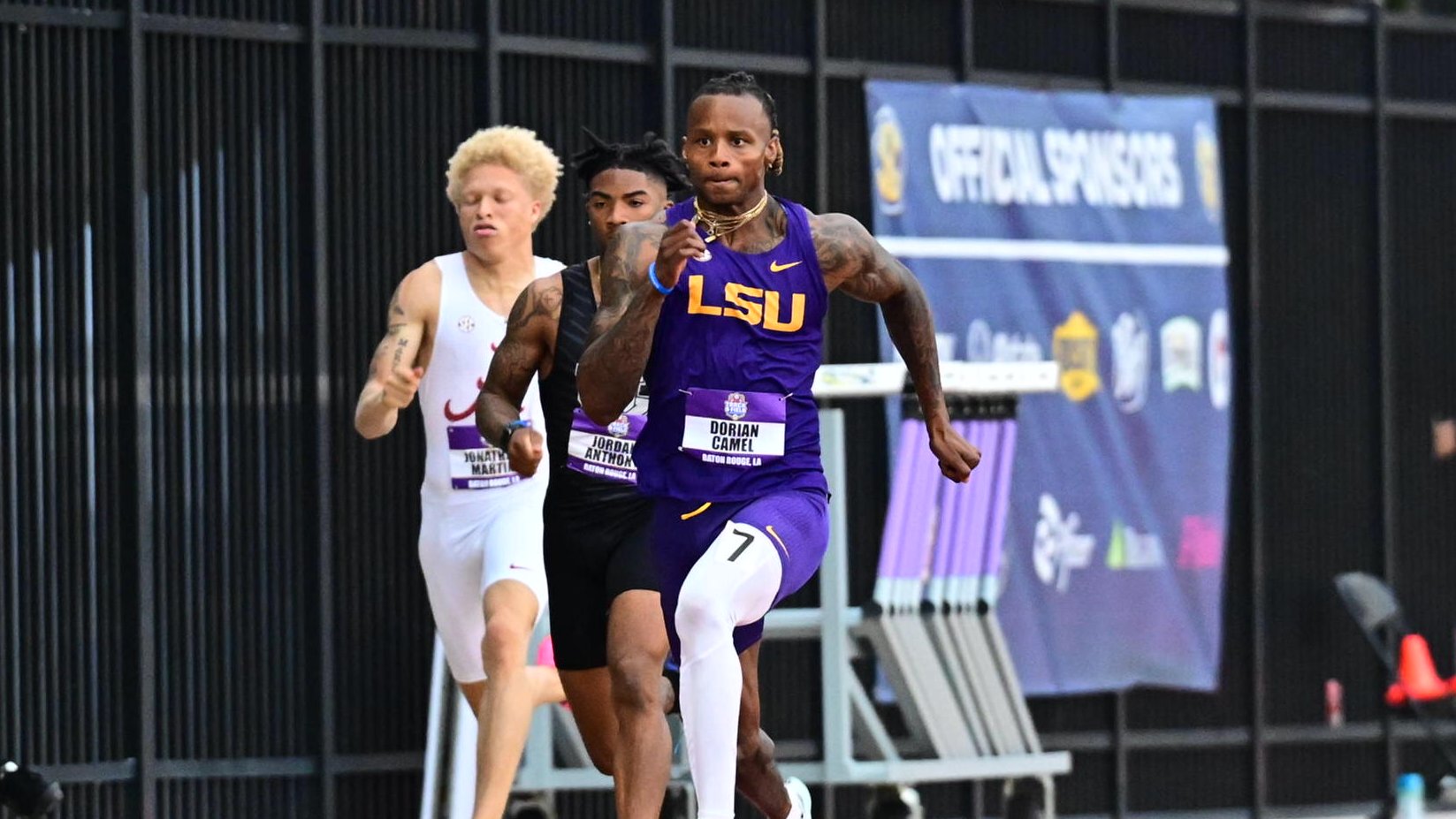 The LSU men's track team significantly increased its numbers going to the NCAA Outdoor Championships in two weeks with a strong finish at the NCAA East Preliminaries on Friday.
The nation's leading 4×100 relay team was part of a group of athletes that improved the Tigers overall number to 13 scoring opportunities when the NCAA meet begins June 7-10 in Austin, Texas.
LSU's women will look to add more NCAA qualifiers during the final day of four-day preliminaries on Saturday.
LSU added 10 qualifiers with the 4×100 relay group of Brandon Hicklin, Dorial Camel, Da'Marcus Fleming and Godson Oghenebrume finishing second to Florida in their heat with a time of 38.82 seasons.
The top 12 individuals and relays all advanced to the NCAA meet.
The Tigers also qualified a second relay team in the 4×400 with Camel, Ashton Hicks, Shakeem McKay and Sean "Squirrel" Burrell clocking a 3:06.23 to finish fourth in their heat.
Camel, a graduate of Scotlandville Magnet, qualified in a third event with a 20.23 time in the 200. Burrell, a two-time NCAA champion in the 400 hurdles from Zachary High, qualified in that event with a time of 50.29.
LSU loaded up in the 100 meters, led by Fleming's wind-aided time of 9.85 that not only won his heat, but was the fastest time in the history of the NCAA East preliminaries. He was later disqualified for stepping out of his lane in the 200.
Fleming was joined in the 100-meter parade by Hicklin (9.96), who was second in his heat, and Oghenebrume (9.94).
Reigning national champion Claudio Romero will make his third straight trip to the NCAA after finishing second in the discus (196-10), while Apalos Edwards was ninth in the triple jump (51-11 ¼) and Matthew Sophia qualified in the 100 hurdles (13.69).