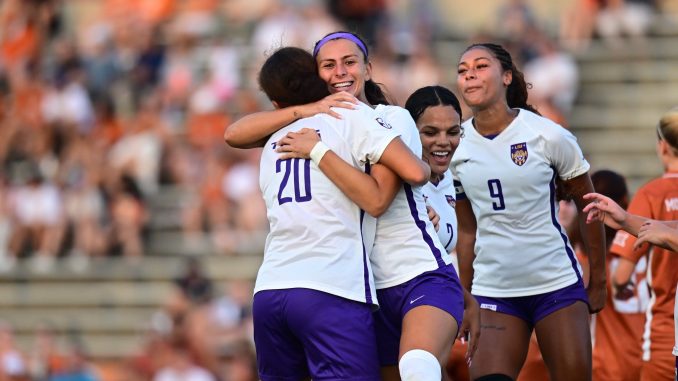 LSU forward Taylor Dobles, who sparked her team's 3-1 road win over then No. 9 Texas last Thursday, was selected as this week's Southeastern Conference's Player of the Week by the league.
It's first such honor of Dobles' career.
Dobles, a native of Pembroke Pines, Florida, picked up a brace in LSU's big upset of Texas – her first two-goal performance of her career.
Dobles gave LSU a 1-0 lead in the 29th minute with head from the six-yard box, her first goal of the season. She then made Texas pay for a defensive error, breaking away from a 1 vs. 1 opportunity against the goalie which she skipped into the right corner of the net to complete a three-goal effort for the Tigers in the first half.