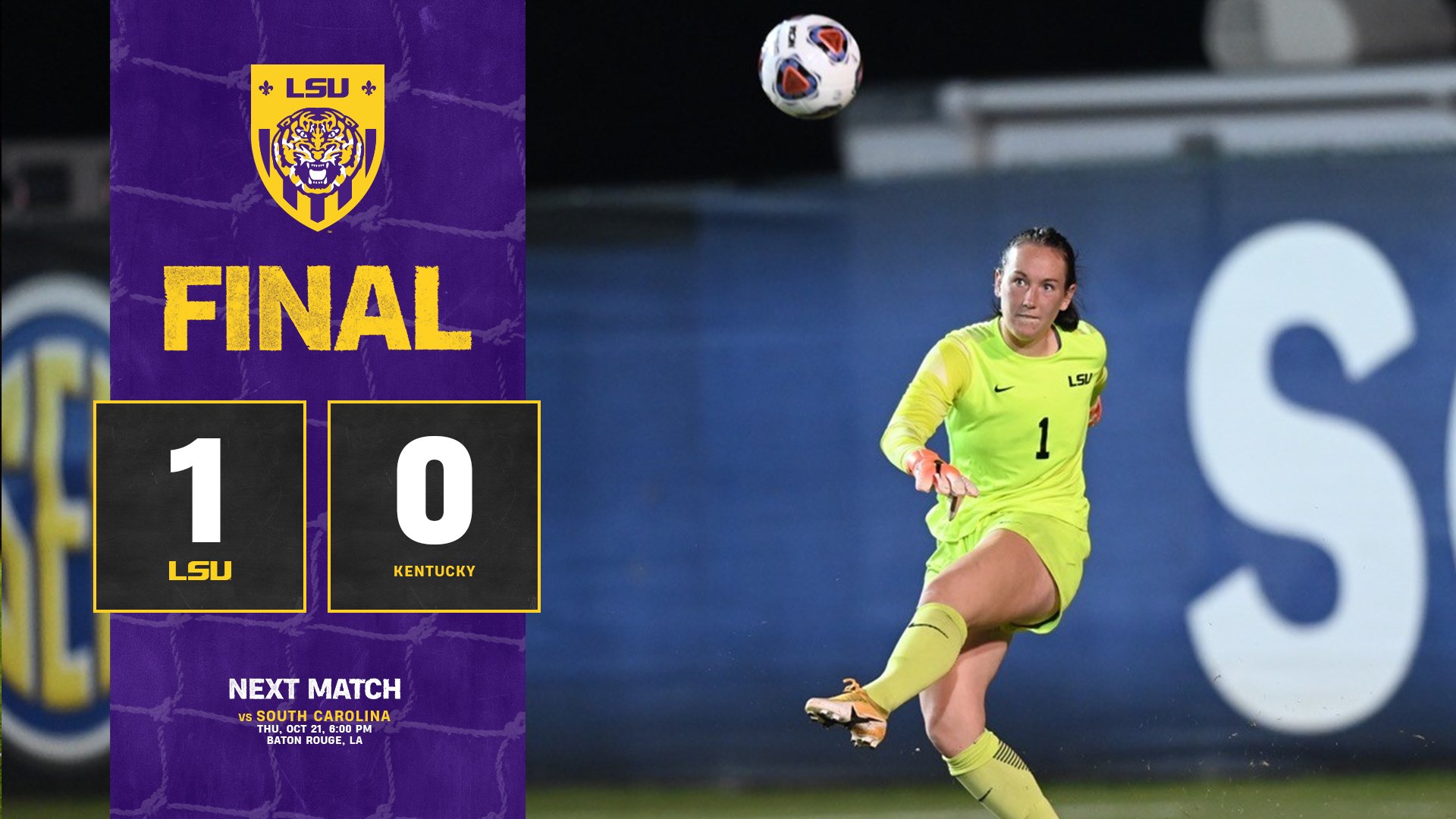 LSU goalkeeper Mollee Swift has been used to making key plays with her hands in front of goal.
This time with the Tigers locked in a scoreless match late in the second half Thursday with Kentucky, Swift delivered a potential season-turning moment with her left foot.
After Tinaya Alexander was fouled on a drive into the box by Kentucky's Sara Makoben-Blessing, Swift was called on to take the penalty kick which the sophomore calmy buried into the left side of the net in the 73rd minute, helping LSU to a 1-0 victory over Kentucky and snapped a five-game Southeastern Conference losing streak.
"(LSU soccer coach) Sian (Hudson) offered me to take a little bit it into the season," Swift said. "I'm confident to do it. It was my time to step up. I just wanted to do it for the team."
The first goal of Swift's career was the first goal scored by an LSU goalkeeper since Megan Kinneman accomplished the feat in 2013.
LSU (9-5 overall, 2-5-0) moved into a tie with Texas A&M for 10th with the SEC taking the top 10 teams to the league's postseason tournament Oct. 31-Nov. 7 in Orange Beach, Ala. The Tigers still have three matches remaining in the regular season, two of which are at home against South Carolina (Oct. 21) and Arkansas (Oct. 28).
"I think this win is kind of a turnaround for our team," Swift.
LSU, which outshot Kentucky 24-8 overall and 8-3 in shots on goal, had several chances to further distance themselves from Kentucky in the final 17 minutes of play but were able to score again.
Alexander had the best opportunity in the 76th minute when her shot from between the two boxes caromed off the left post. She missed all six of her shot attempts on the night, including another chance in the 85th minute that went awry following a drive up the left side from inside the penalty box.
LSU had to withstand a final flurry from Kentucky (6-8-2, 0-7) in the last three minutes. The Tigers were whistled for three fouls, including a pair of yellow cards, during that span leading to three free kicks that resulted in two of Swift's three saves in the match.