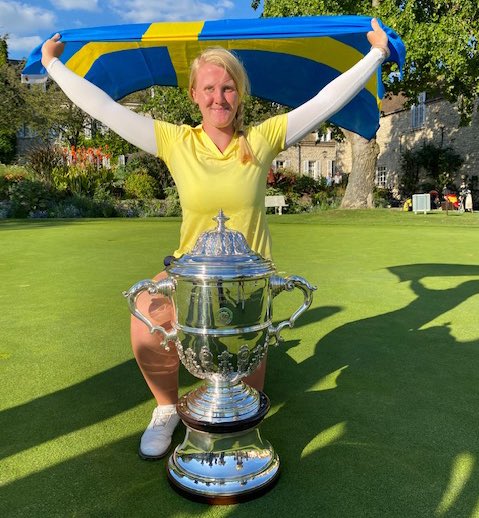 After a tie for fifth nationally in the NCAA Championships, LSU senior Ingrid Lindblad is one of four finalists for the Class of 2023 Honda Sports Award for Golf as announced by Chris Voelz, Executive Director of the Collegiate Women Sports Awards.
Lindblad's amongst a group that also includes Georgia's Jenny Bae, Mississippi State's Julia Ramirez and Stanford's Rose Zhang.
Lindblad is a two-time Honda Award finalist for golf (2023, 2022). The native of Halmstad, Sweden, is a four-time ANNIKA Award Finalist and a four-time WGCA First Team All-American. She is the first golfer in program history to earn first team honors four straight years. She finished the season ranked second in Golfstat with a 70.31 adjusted scoring average.
The Honda Sport Award has been presented annually by the CWSA for the past 47 years to the top women athletes in 12 NCAA-sanctioned sports and signifies "the best of the best in collegiate athletics." The winner of the sport award becomes a finalist for the Collegiate Woman Athlete of the Year and the prestigious 2023 Honda Cup which will be presented during the live telecast of the Collegiate Women Sports Awards Presented by Honda on CBS Sports Network on June 26, at 7:30 p.m. CT.
The golf finalists were selected by a panel of coaches and experts from the Women's Golf Coaches Association (WGCA). The Honda Sport award winner for golf will be announced later this week after voting by administrators from over 1,000 NCAA member schools. Each NCAA member institution has a vote.