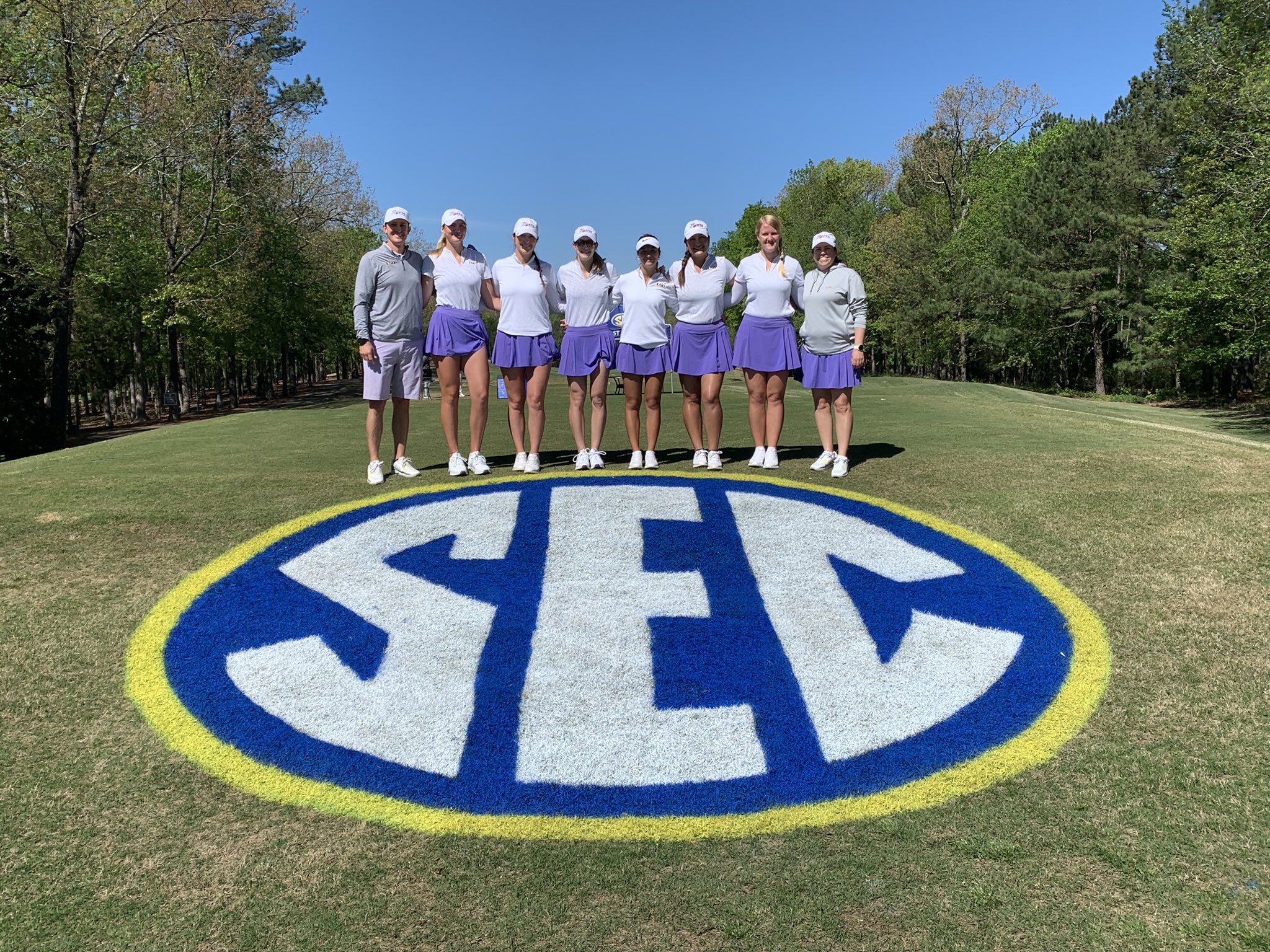 BIRMINGHAM, Alabama – The third-ranked LSU women's golf team begins defense of its Southeastern Conference championship on Wednesday at Greystone Golf and Country Club's Legacy Course.
The 54-hole stroke play continues until Friday with the top eight teams moving on to match play beginning on Saturday.
The two teams remaining will meet in a nationally-televised golf match on Sunday to decide the title.
LSU finished second in the 54-hole qualifying tournament and then scored match play wins over Vanderbilt, Alabama and Florida to capture the team's first league championship since 1992. In addition, Ingrid Lindblad, made a 38-foot eagle putt on the par 5 18th hole to win the individual championship for the Tigers.
Three members of that championship team will tee it up on Wednesday when the tournament begins – seniors Lindblad and Latanna Stone and junior Carla Tejedo.
Lindblad has two wins this season, to give her a school record 11 victories in her LSU career, while Stone recorded her first collegiate victory this season and is coming off an eighth-place finish in the prestigious Augusta National Women's Amateur.
This year's team lineup will also feature sophomore Aine Donegan from Ireland and Swedish freshman Edit Hertzman. Donegan transferred to LSU from Indiana and has been a strong factor for LSU all season and Hertzman in her first year finished second in the prestigious Darius Rucker Intercollegiate.
In the latest Mizuno WGCA Coaches Poll, eight different Southeastern Conference teams are in the top 25 entering the championships – No. 3 LSU, followed by No. 4 South Carolina and No. 5 Mississippi State. Auburn is the fourth team in the top 10 at No. 10. Texas A&M is No. 11, Ole Miss is No. 15, Vanderbilt is 19 and Florida is 20.
LSU will be in the opening wave off the first tee at 8 a.m. with South Carolina and Missouri as the opening round pairings are based on the current national performance rankings. The forecast is for plenty of sunshine, temperatures that will reach the upper 70s and winds from 5-10 miles per hour.
Live scoring for the event can be found on Golfstat.com and updates throughout the round can be found on LSU women's golf twitter @LSUwomensgolf.