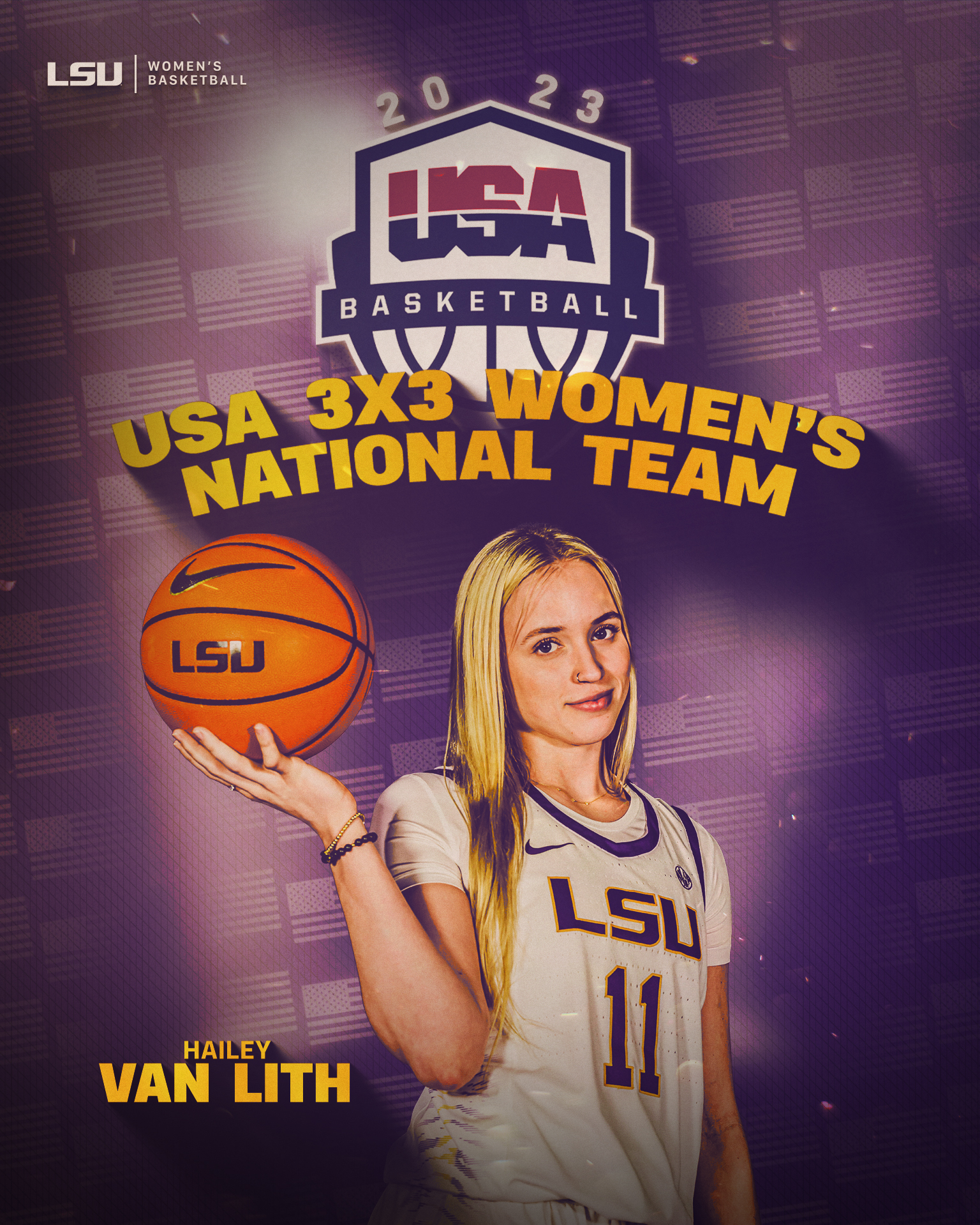 LSU's recent addition to its 2023-24 team, guard Hailey Van Lith, was named to Team USA's 3×3 World Cup team the organizing body announced on Thursday.
Van Lith, who transferred after a spectacular three-year career at Louisville, signed on April 18 with the national champion Tigers and second-year coach Kim Mulkey.
Van Lith will be part of the U.S. team that is taking part in the FIBA 3×3 World Cup on May 30-June 4 in Vienna, Austria. She already has an accomplished background with Team USA, having won a gold in both 5×5 and 3×3 at the 2019 U18 FIBA World Cup where she was named MVP.
Van Lith, who has two years of eligibility, was an honorable mention All-America selection by The Associated Press in 2022-23, helping Louisville to the Elite Eight. The 5-foot-7 native of Wenatchee, Washington averaged 19.7 points, 3.2 assists and 4.5 rebounds and was selected to the All-ACC's first team for the second straight year.
She was named the Most Outstanding Player in the Wichita Regional during the Cardinals' run to the 2022 Final Four.
Van Lith represents the third LSU player that's representing their country this summer. Junior forward Angel Reese will take part in in the FIBA Women's World Cup, while incoming freshman Aalyah Del Rosario is part of the Team USA U19 team. Fellow transfer signee, Aneesah Morrow, is in contention for a spot on the same team as Reese and is returning to the Team USA training camp with hopes of joining her.