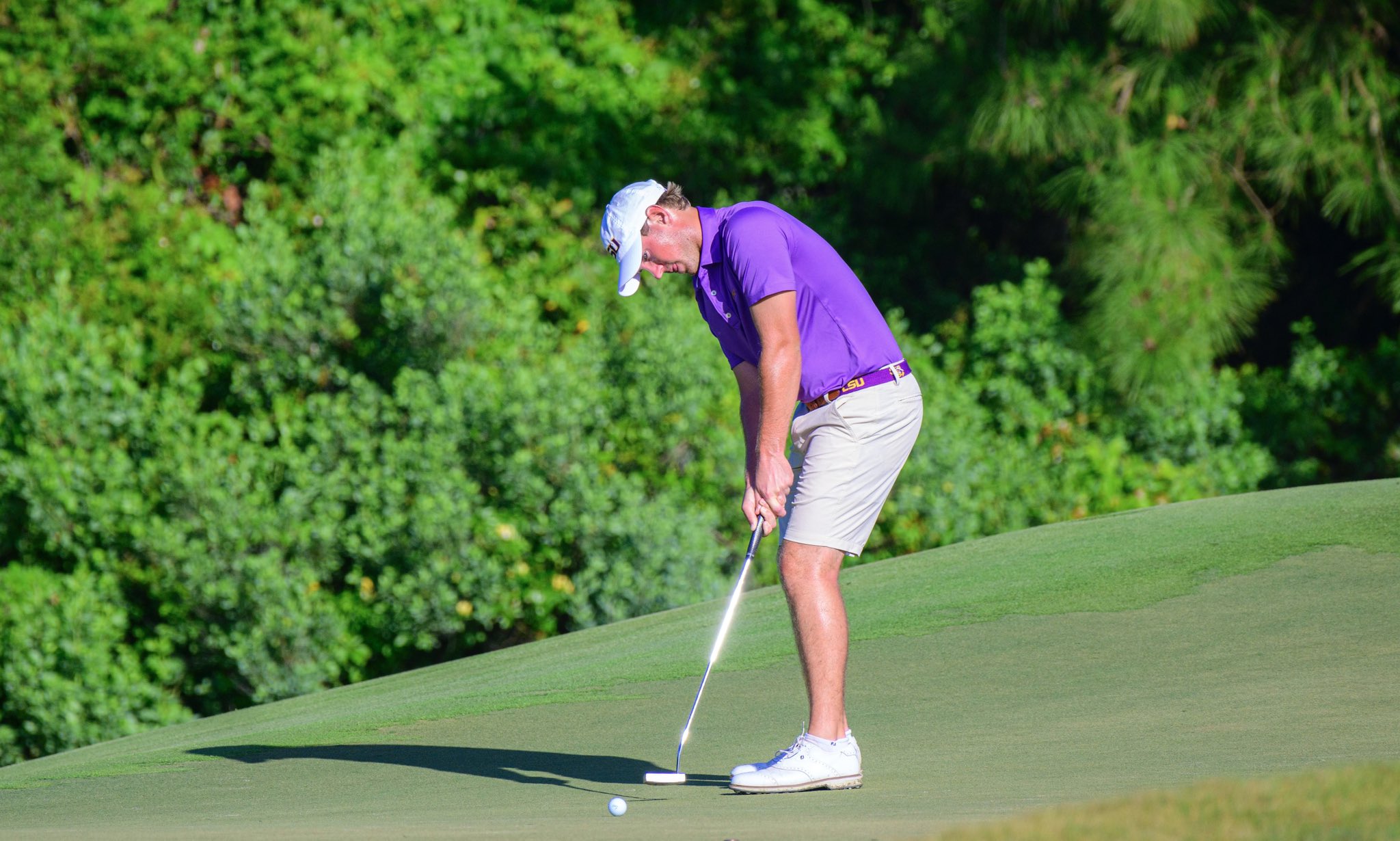 The LSU men's golf team put together another solid round of 5-under 283 but was unable to make up enough ground and qualify for the NCAA Championships.
The Tigers finished the three-day NCAA Regional in Norman, Oklahoma in eighth place or three spots out of being able to advance to the NCAA meet with a score of 9-under 855.
Alabama won the NCAA Norman Regional team title at 28-under. They were followed by Oklahoma (-25), Colorado (-23), Texas Tech (-22) and Duke (-21).
Drew Doyle enjoyed his third straight round of under-par golf, shooting a 4-under 68 at the Jimmie Austin OU Golf Club. He wound in seventh in the individual standings with a 54-hole score of 8-under 208. He had 14 birdies overall and the performance marked the second straight year Doyle had a Top 10 finish in regional play.
Individually, Texas Tech's Ludvig Aberg claimed medalist honors at 14-under.
Garrett Barber and Connor Gaunt each had three birdies on the front nine and were 3-under at the turn. Barber and Gaunt both finished the round at 1-under 71 after giving back two strokes on the back nine. Barber finished the tournament at even-par 216 (74-71-71).
Doyle followed his 1-under 35 on the front nine with three birdies over the final nine holes to get to 4-under. Doyle birdie No. 10, 13, and 17 to finish with a bogey-free round.
Cohen Trolio shot a 1-over 73 to account for LSU's fourth and final score.