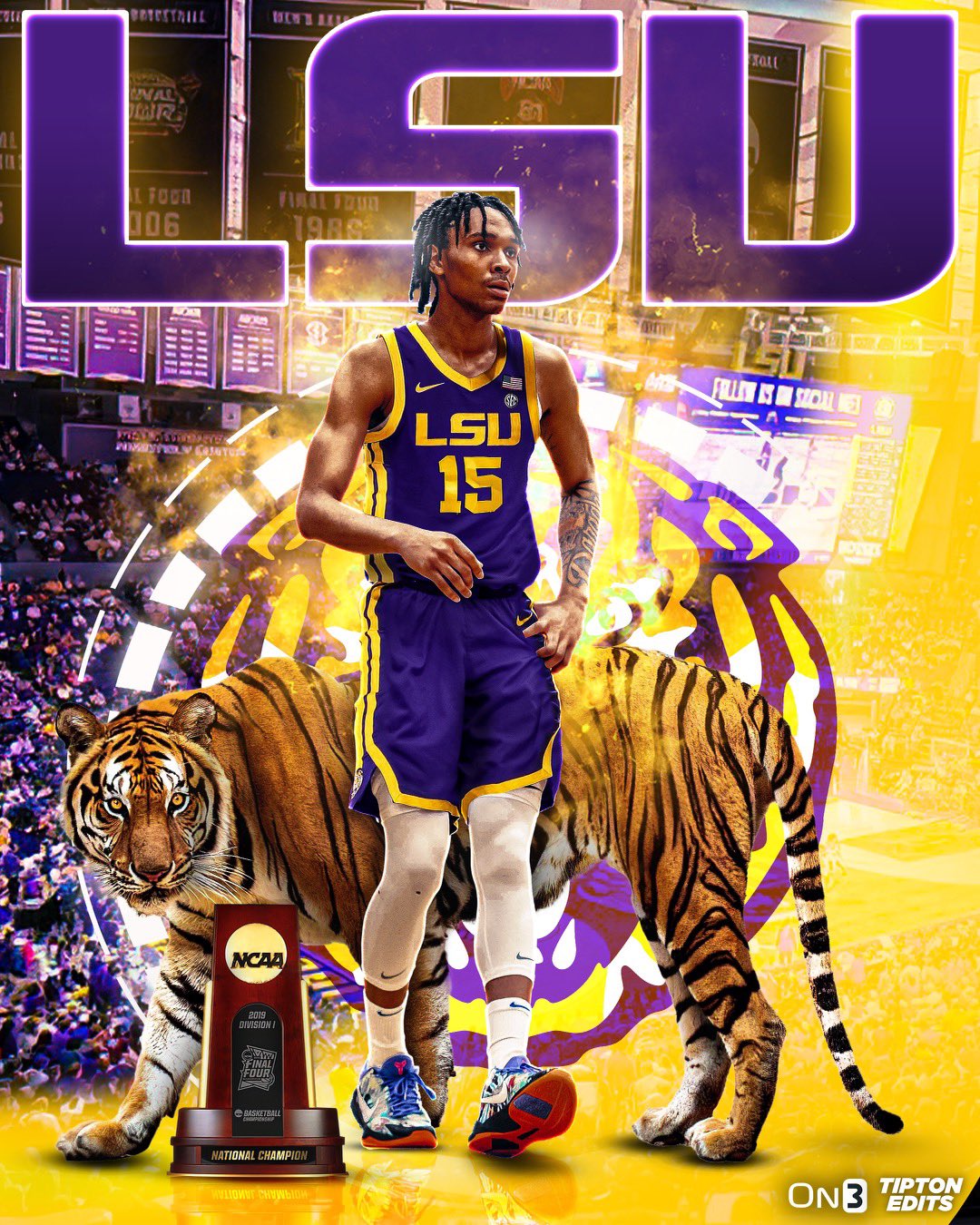 LSU first-year men's basketball coach Matt McMahon added his second Top 100 player to his roster this week with the signing Saturday of 6-foot-7, 185-pound swingman Tyrell Ward.
LSU was believed to be a longshot in the competition for Ward, who was originally signed by Xavier, but got out of his NLI once Xavier and its coach Travis Steele mutually parted ways. Georgetown, because of its proximity to the campus of DeMatha Catholic in Hyattsville, Maryland was the prohibitive favorite to land Ward, who instead selected the Tigers over the Hoyas and Virginia Tech.
"I chose LSU because I felt most comfortable with them," Ward told Stock Risers.com. "The coaching staffs plan for me was the best opportunity I had."
Ward is the nation's No. 26 overall player by On3.com and joins 6-10 power forward Jalen Reed of Southern California Academy in Castaic (California), the No. 68 rated player, in LSU's current Class of 2022. The combination of Ward and Reed, originally from Jackson, Mississippi, give the Tigers two of the three prep signees along with former Murray State signee Corneilous Williams of Meridian, Mississippi to go along with transfer portal signees Justice Hill and Trae Hannibal of Murray State.
"It is another special day in Baton Rouge as we welcome Tyrell Ward to the LSU family," McMahon said in a school release. "Tyrell is a very skilled guard at 6-7 who can score the ball at all three levels. We love his three-point shooting combined with unique ability to finish at the rim in a variety of ways. Tyrell has a great basketball IQ and is passionate about becoming the best player he can be. We can't wait to coach him at LSU."
Ward averaged 19.1 points, 4.5 rebounds, 1.8 assists, 1.4 steals and 1.0 blocks this past season at DeMatha which went 21-7. He's rated a five-star prospect and No. 23 player by Rivals.com. He's ranked No. 34 in the ESPN100 and 34th in the 247Sports.com composite ratings. He is the No. 11 small forward in the Class of 2022.
McMahon has also signed transfers Cam Hayes of North Carolina State, Derek Fountain of Mississippi State and Kendal Coleman of Northwestern State. He's also been able to retain players Justice Hill and Mwani Wilkinson from last year's LSU team while awaiting decisions from Adam Miller, Efton Reid and Xavier Pinson.