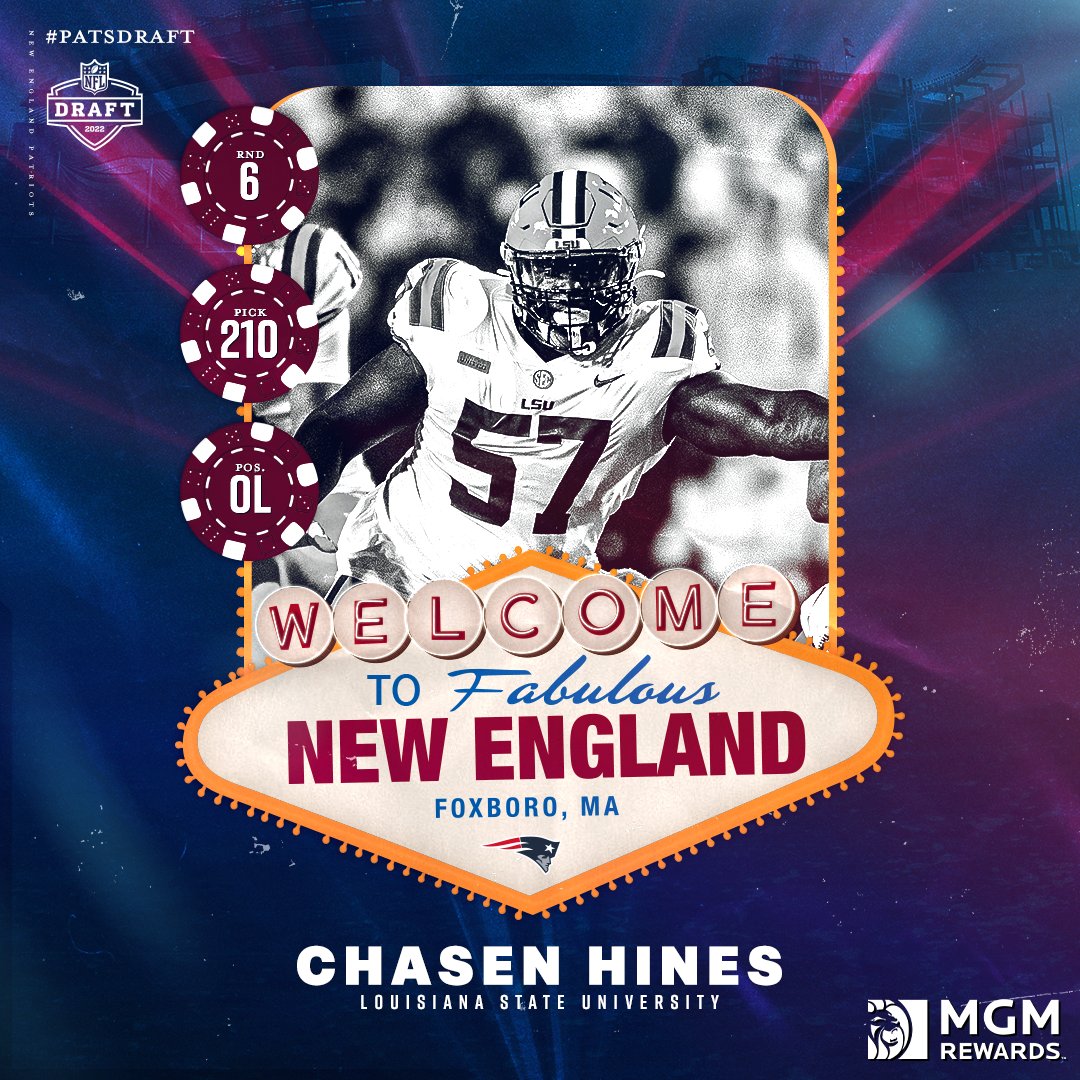 The third member of LSU's offensive line found his way into the 2022 NFL Draft when guard Chasen Hines was selected by the New England Patriots in the sixth round with the 210th overall pick.
Hines, a converted defensive lineman from Marshall, Texas, joins teammates Ed Ingram who was selected by the Minnesota Vikings in the second round and Austin Deculus in the sixth.
Hines, who played in the Senior Bowl, was timed at 5.22 seconds in the NFL Combine with a 30 ½ vertical jump.
The 6-foot-3, 327-pounder played in 35 games over his career at LSU with 17 starts. He moved from a primary backup to center Lloyd Cushenberry on the 2019 national championship team where he played in 10 games to a regular at right guard where he made 16 starts and one at right guard. He started in seven of eight games in 2021, battling injuries during fall campus and throughout the season.
Hines played a total of 665 snaps during the 2020 season and didn't miss a play in six of the nine games he played and had a season-high 92 snaps against Arkansas. He was able to play in eight of the Tigers' 13 games, averaged 75 snaps against Auburn, Kentucky and Alabama and played in team's Texas Bowl game against Kansas State.