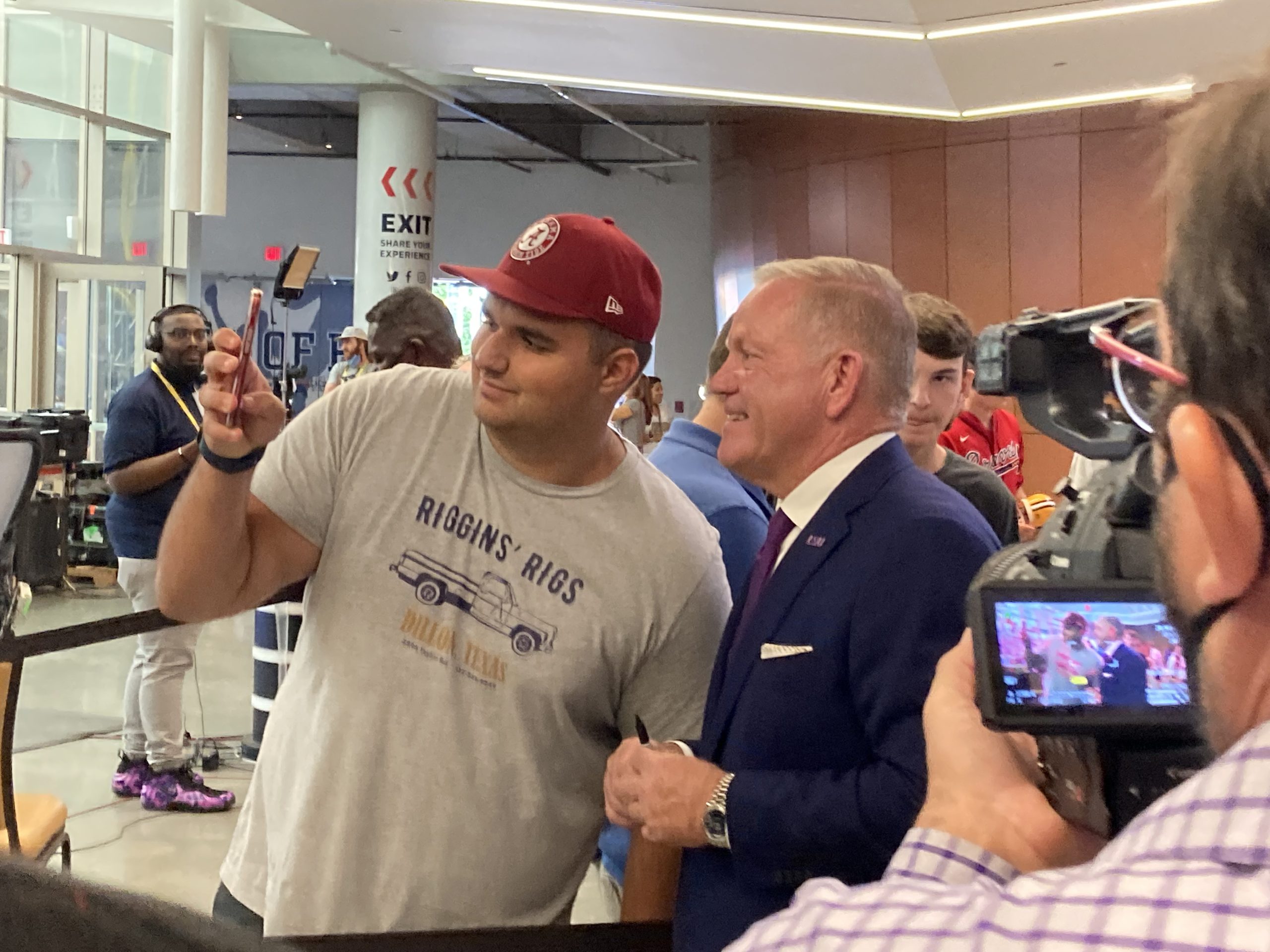 During his Aug. 23 news conference following a preseason practice, LSU first-year football coach Brian Kelly presented a timeline for naming a starting quarterback in advance of his team's Sept. 4 season opener with Florida State in the Superdome.
"We're closing in on making a decision," Kelly said then. "We're going to have to make a decision here in the next few days."
Between that time and his first news conference of the 2022 season Monday, Kelly audibled and chose a starter but did not reveal his decision between Jayden Daniels or Garrett Nussmeier with the media.
Because Florida State opened its season Aug. 27 with a resounding 47-7 win over FCS Duquesne, Kelly felt it best to keep the Seminoles guessing on who his starting quarterback will be through Sunday's 6:30 p.m. kickoff.
"Florida State played a game," Kelly said Monday. "That's an advantage for them, having the opportunity to play. The advantage for us is we haven't played. It doesn't help us to give up any of our cards in that sense. We're going to hold onto that card until game day."
During his first Southeastern Conference coaches' teleconference Wednesday, Kelly explained his rationale.
"I don't know if I changed my mind as much as I looked at it maybe a little bit differently in terms of both quarterbacks competing at such a high level and the competition being so close," he said. "That my focus was not on Florida State as much as it was on these two guys.
"And then when it was time to talk to the guys, we were so close to the game, it didn't make any sense for me to tip that off. I think it was just a different perspective and looking at it a little bit differently than maybe I did, you know, three, four or five months ago."
Here's what else Kelly had to say:
Opening comments
"Having opened up against Florida State last year, Mike Norvell has done a great job of bringing this program around in the last three years. They've got an exciting offense. They had 400 yards rushing this past weekend. Extremely talented on defense, outstanding athletes and our guys are ready for the challenge. It's certainly like every other coach, we get into this time of the year where you know, the excitement of that first game is there. You can see that at practice and we're looking forward to going into New Orleans, playing in front of what will be obviously a home crowd for us. And I know our guys are excited about this challenge."

Contrasting LSU personnel to Notre Dame personnel, you had the same opening opponent last year, but just how different is it. And what's going in with Major Burns?
"I think Notre Dame is very talented. They return a lot of starters on defense. So, there's some similarities to the defensive personnel that are here at LSU. Certainly, the talent level at the wide receiver position is deeper here. I think there are two excellent teams. They're ranked fifth in the country. We're not even ranked. I think if you look at it from that perspective, many people feel like Notre Dame has really talented players and we're in a developmental process right now. We'll keep building this program and keep working towards depth.
"One of those guys that's really developed for us as is Major Burns. He's done a really nice job. He's got a football IQ that's really high. He plays the game in a manner that brings other guys along with him. He's a great communicator. And he's a guy at the safety position that tackles well, can play in coverage. And I guess, at the end of the day, he's a guy that we're going to really count on."

Evan Francioni has been an unsung guy in the program for a long time. He's been on special teams, and I know you're loaded at wide receiver, but he looks good running routes, looks real fast. What have you seen from him since you've been the coach? Jared Small on defense?
"Consistency? You know, from day one, he's done everything the right way. He's one of my favorites. And my favorites are guys that do it the right way every day. There's attention to detail and he's got talent. He's a talented player. He'd be starting for some other SEC teams. He's a really good player. He's gonna get a chance to play this year and contribute. But I love everything about him and the way he's worked and the way he's committed to LSU.
On Small
"I see that he's a grinder every single day he's in there. Again, another high character kid. There's nothing that you wouldn't like about him. He obviously didn't get a lot in the spring because of the knee injury and had to slowly worked his way back. And I think, (defensive coordinator/linebackers coach) Coach (Matt (House is gaining more and more confidence in his ability to go out there and compete for us. He's going to be in a role for us. We're going to count on him. A lot like Evan, he's a guy that can contribute to a lot of teams and becomes a valuable player for us on this team."

What do you like most about your football team entering the season?
"I think what we've done really well is there's been a buy in now. It's hard, right? Every day you know you've got a new way of doing things, a new way of thinking. Change is hard for everybody. It's hard for me. We all struggle with change, but they've embraced it and that's what I really like about them. They want to be the best version of themselves. Every single day they're coming in wanting to do the things the right way. It's hard for them. We have some good days and bad days, but what I've really liked about this group and their want to, to be champions is really high."

What kind of fall has Kayshon Boutte had and what role will we have on the team?
"I think he's rounded himself into playing shape. Obviously, the injury you know, put him in a situation where we had to be very careful with him in summer training. We ramped him up. I think our strength staff and our medical staff did a great job of taking care of him. He committed himself to our training room and I think he's in a position now where he can have a great season. He's got explosiveness, the ability to catch the long ball. He can break tackles. He's a complete receiver from all those facets. We're going to move him around, we're gonna get them in different positions, get them matched up and utilize what we consider one of the top wide receivers, if not the top receiver in the country."

You recently announced your team captains. What is it about those three defensive guys that allowed you to make that decision? Also talk about decision to name an offensive guy weekly to be the team captain?
"I had our team vote. They were the highest vote getters in terms of ballots cast. It was pretty clear that those three guys had the respect of their peers and I wanted that to be the case in this first year. That our team got an opportunity to weigh in and then it was scattered from an offensive perspective, probably 15 guys on offense getting votes. I felt the best way to do it was to nominate somebody from week to week on the offensive side of the ball. We could continue to gain leadership on offense and give guys the opportunity to represent the offensive side of the ball as a captain as well."

Special teams return units? How's that battle going in?
"We feel pretty comfortable with Malik Nabers as our returner. We'll return him with punts and kickoffs right now. He's been dynamic for us and feel like he's got the ability to change the game. When we have a guy back there like Malik, you get a buy in from everybody in terms of your kickoff return team, your punt return team. They see the talent of a guy like that."
Mike Jones talked about the process of getting everybody to buy in and how you ended practice in spring the first day because you weren't quite satisfied.
"You know, you stop it to teach. You find teachable moments. You don't want to do things that are not conducive to the right environment, and we just weren't practicing the right way. Stopping practice at that time, and when you're in the spring, you get a great teaching moment. You can make your point because it's right there, it's just happened. Anything that I do is pretty intentional when it comes to teaching and making sure that we get it done the right way. So, when we get to camp, we had a great camp and guys understanding how to practice the right way. I think a lot of it had to do with we took the time in the spring to make sure when we had instances, we stopped practice and we pointed that out to our players."